Meet The Team
Jonny and Katie set up Off the Map Travel following a trip to see the Northern Lights in 2008. From the very start we wanted to do things differently from the other travel companies. Rather than sell thousands of trips to hundreds of destinations, we wanted to concentrate on a select few hand-picked locations. This means we really get to know our destinations, allowing us to provide first-hand in-depth knowledge to our customers. We were also frustrated at being told what we had to do by companies offering pre-set packages, which is why everything we do today is tailor-made to our customers' requirements; after all it's your holiday, so you should be able to choose what you want to do.
Jonny Cooper
Jonny caught the travel bug after travelling around the world following university, but it was years later when he first saw the Northern Lights that he knew what he wanted to do. His passion for the Northern Lights and the Arctic is what drives his ambition to ensure every customers holiday is as good as it possibly can be. "The Northern Lights are one of the most amazing things that I have ever seen and my job is most rewarding when I see and get feedback from customers who have enjoyed seeing them as much as I do". Jonny can often be found in the Arctic developing new relationships and working with Off the Map's suppliers and friends to make sure customers have a great time.
Contact Jonny on 01761 255007 or email JonnyCooper@offthemap.travel

Katie Watson
Katie is passionate about travelling, meeting local people and going on new adventures. She has an aim to visit 100 countries by the time she is 70 and is well over half way there already! Katie spends a lot of time visiting suppliers and testing out new activities and accommodation options, her most memorable moment so far with Off the Map Travel is waking to the sound of howling wolves in northern Norway. Other highlights include abseiling in Gozo, reindeer sledding under the Aurora in Finnish Lapland, meditating on a frozen lake and seeing 6 blue whales in the Azores on one trip! On a day to day basis, Katie enjoys getting to know customers and building itineraries that are perfect for them as well as using social media to tell everyone what Off the Map Travel is up to!
Contact Katie on 01761 255000 or email KatieWatson@offthemap.travel

Mark Hayward
Mark is the director of Sway Communications and has been managing award winning campaigns for major and emerging active lifestyle, hospitality and travel companies for over 12 years. Specialising in inspiring people through the media to be more active and widen their travel experiences, Mark is passionate about the influence PR can have and has been working as part of the Off the Map Travel team since 2012 to build the businesses profiles in the UK, and internationally.
For any media inquiries contact Mark on 07731 752 096

Emma Conneely
Emma manages the Off the Map Travel office and on a day to day basis she enjoys liaising with suppliers in all our different destinations. Emma loves to experience new places, since Emma took her first trip to the Arctic in early 2015 on a tour of Swedish Lapland, she has also experienced Tromso, Kilpisjarvi, Iceland, West Sweden, Stockholm and the Maltese Island Gozo and hopes to see more. "Each destination has a completely unique feel, the ICEHOTEL in Swedish Lapland, the magical scenery of Iceland, the wilderness of Kilpisjarvi and the Fjords of Tromso. It's impossible to choose a favourite!"
Contact Emma on 01761 255070 or email EmmaConneely@offthemap.travel

Holly Park
From a young age travel has played a major part of Holly's life. Having family and friends all over the world and also having lived in Belgium for 12 years herself, she is used to being on the move. Holly's first trip to Norway and Sweden in November 2015 sparked a love for the Aurora and she was lucky enough to see them on her first evening! She is also our resident whale expert and is helping to find and create new and exciting whale watching destinations and products for our customers. Having seen Killer whales in Tromso and humpbacks and fin whales in Greenland she is now looking forward to spotting the amazing blue whales in the Azores in October 2016!
Contact Holly on 01761 255040 or email HollyPark@offthemap.travel

Becky Rice
Becky grew up in Wales and enjoyed many different family holidays. She loves to visit new places and enjoys taking in exciting cultures and sights. On a day to day basis Becky works closely with Emma in the admin team. She enjoys reading about all the unique customer itineraries and is looking forward to trying some of the destinations herself! Seeing the Northern Lights has always been a dream of hers and so she cannot wait to tick this one off from her bucket list.
Contact Becky on 01761 255070 or email BeckyRice@offthemap.travel
Alice Spencer
Alice has always had a passion for travel, and she has been lucky enough to have some amazing family holidays which have taken her all over the world. Her 3 month volunteer placement in Zimbabwe sparked a dream to combine her passion for experiencing new cultures, and her career goals. Alice recently graduated university with a psychology degree, but sought a new challenge which led her to Off The Map Travel, and she can't wait to learn more about our exciting destinations.
Contact Alice on 01761 255027 or email AliceSpencer@offthemap.travel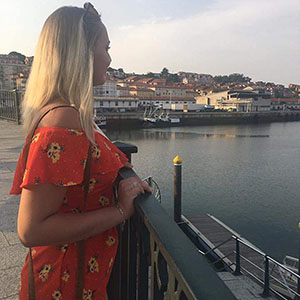 Shivani Patel
Shivani loves the outdoors, discovering natural wonders and experiencing new cultures. Coming from a hospitality background she enjoys getting to know our customers so she can suggest the best itineraries. Her love of travel has taken her around the world; from sightseeing across Europe to diving in the Philippines and bushwalking in Australia. A trip to Iceland in 2015 sparked a fascination with the northern lights and she is excited to start planning some magnificent experiences for our Off the Map customers.
Contact Shona on 01761255027 or email ShivaniPatel@offthemap.travel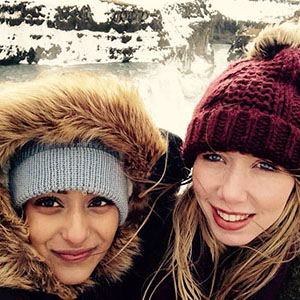 Ellen Carter
After going on amazing family holidays, Ellen has developed a love for travelling. From exploring New York city, to hiking up the Krimml waterfalls in Austria, she has seen some amazing sights and looks forward to discovering even more. She is most excited about seeing the northern lights and learning all the myths that where inspired by them. Ellen is part of the admin team at Off The Map Travel and is dedicated to ensuring all customers have a brilliant experience.
Contact Ellen on 01761 255026 or email EllenCarter@offthemap.travel