The most relaxing self drive ever?
With our Icelandic Hot Spring Hopping you will take an incredible self-drive trip around the South West of Iceland to some of the most famous (and the most well kept secret!) geothermal lagoons, spas and hot springs on a journey of ultimate relaxation and exploring! This amazing 8-night itinerary will be sure to be the envy of all your friends as you show them countless photos of stunning scenery, magical geothermal hot pools and your freshly glowing complexion on return from your holiday!
Trip Includes:
Accommodation

Car Hire

Excursions
© Saga Travel / Blue Lagoon
Arrival
Arrive into Keflavik Airport and head to collect your rental car. Once you have picked up your vehicle and are ready you will make your way to the beautiful Sky Lagoon. Immerse yourself in the warm waters at this beautiful ocean side geothermal lagoon which offers stunning dramatic views of the North Atlantic Ocean. Enjoy being out in the open where depending on the time of year you visit could see the skies offering you glowing sunsets, stormy skies or the dancing Northern Lights as they put on a stunning all-natural show. As part of your visit to the Sky Lagoon you have a 'Pure Pass' included within your trip which gives you the chance to enjoy their unique and rejuvenating seven-step spa ritual.
Once finished, make your way to your centrally located hotel to check in, relax and explore the city at your leisure.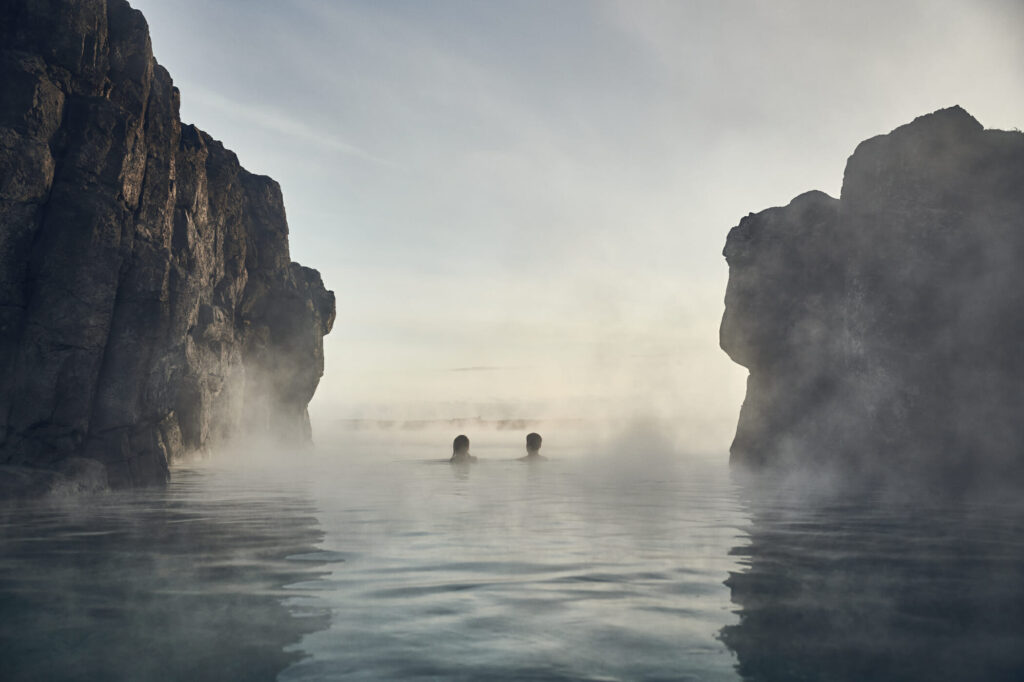 Borgarfjörður - Silver Circle
Today you will self-drive along some of the most beautiful areas of West Iceland; Borgarfjörður district. Borgarfjordur is stunning fjord near the town of Borgarnes in West Iceland and is home to the Silver Circle, composed of four main stops Deildartunguhver, Hraunfossar and Barnafoss Waterfalls, Krauma Geothermal Pool and Spa and the historical Reykholt.
Experience nature from its core by bathing in the geothermal baths at Krauma. Krauma offers five relaxing natural geothermal baths, a cold tub to get your blood circulation going, two calming saunas and a relaxation room where you can rest by the fireplace while listening to soothing music.
Once finished you will make your way to your next hotel – Hotel Husafell – to check into your Deluxe room and relax.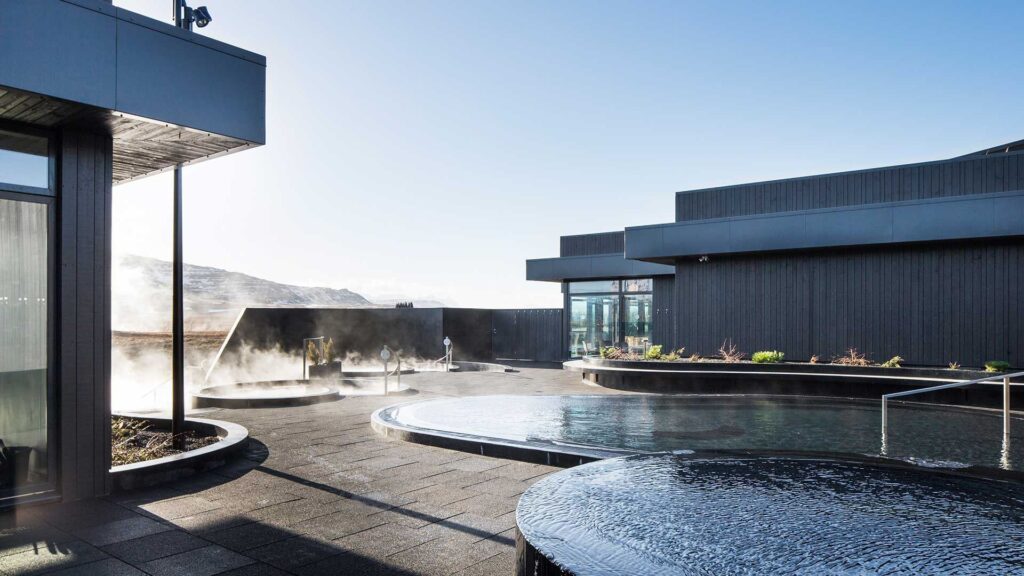 The Geothermal Canyon Baths
There is no experience more authentically Icelandic than hiking through the surreal landscapes of the highlands completed by a heavenly dip in to the surreal hot spring paradise that has to be seen to be believed. The Húsafell Canyon Baths offer a completely private natural and authentic bathing experience in hidden extraordinary  surroundings. Choose from three geothermal pools of varying temperatures, each with a spectacular view of the surrounding canyon, mountains, and glaciers.
Afterwards you will be able to self explore the Golden Circle.  Here you will find famous sites such as Thingvellir National Park, Gullfoss Waterfall and the Geysir Geothermal Area. Once you've had your fill of exploring you will head to Hotel Geysir to check in and relax. If you are celebrating a special occasion on this trip why not request a private dining experience on the rooftop terrace which has an amazing 360 degree view of the surroundings.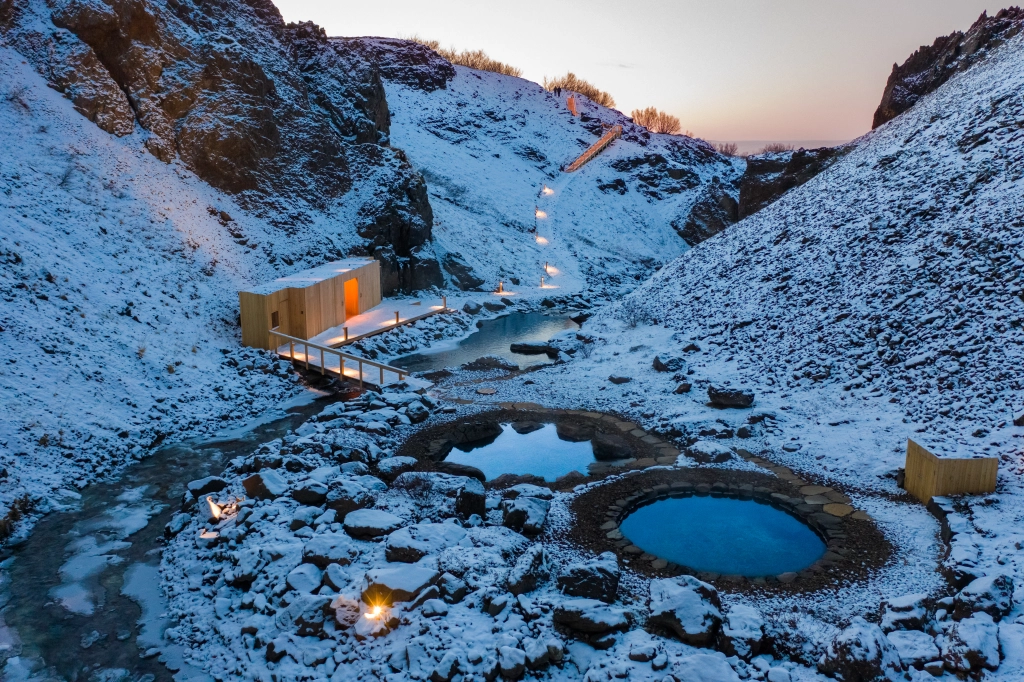 Secret Lagoon & Friðheimar
This morning you will head to the Secret Lagoon. Secret Lagoon natural hot springs are located in the small village called Fludir and are in the Golden Circle area. There are several geothermal spots and a little Geysir which erupts every 5 minutes, showing off for the guests relaxing in the hot spring.
Once finished you will enjoy a trip to Friðheimar Restaurant & tomato farm. A unique exhibition and food experience in a restaurant located in the middle of a greenhouse, with tomatoes growing all around you! Visitors can take away delicious food souvenirs such as Tomato Jam, Cucumber Salsa and Tomato Drink.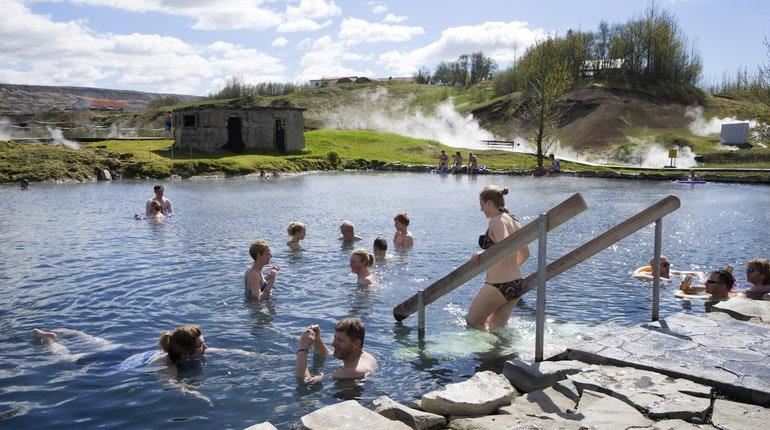 Fontana Spa & Hveragerði
Today you will visit Fontana Spa. Laugarvatn Fontana rests on the shores of the beautiful Lake Laugarvatn, which can be admired from the baths. Soak in a natural pool, listen to the bubbling hot spring in the steam rooms, or for the venturesome, take a dip in the refreshing lake too! In the grounds of the village, the lake and the shore of the lake, boiling waters erupt into hot springs. The hot water and springs have been used for cooking, bathing, geothermal house heating and healing steam bathing since 1929. You can book a rye bread experience, where you learn all about geothermal earth baking and taste a sample of this delicious, sweet, black bread.
Afterwards; visit the unique town of Hveragerði. This pretty town is positioned on a active volcanic zone that traverses Iceland from south-west to north-east. There are great nature walks in and around Hveragerði and the hike to the Hot River in Reykjadalur is the most popular one.
Tonight you will stay at 360 Hotel in a Superior Double room.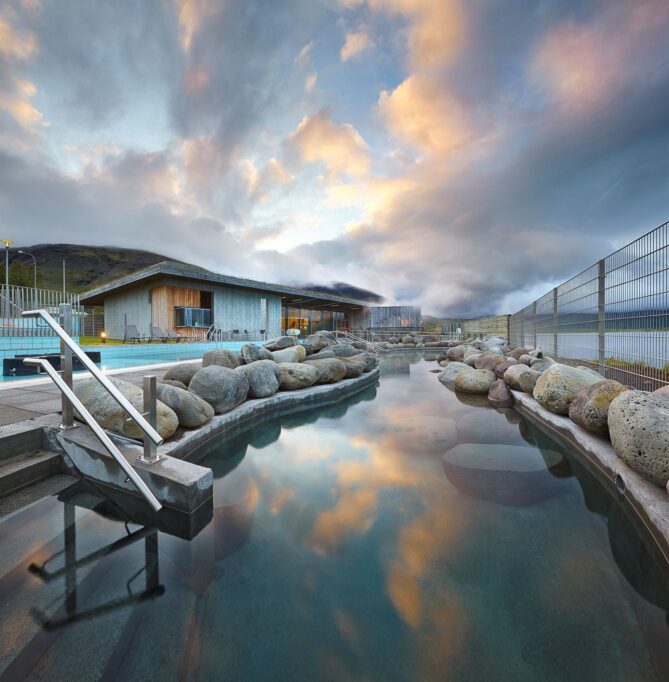 Reykjanes peninsula
Reykjanes Peninsula is a UNESCO Global Geopark – a cultural, geographical and historical treasure trove where the Mid-Atlantic ridge rises above sea level. Nowhere else in the world can you see the oceanic ridge and its divergent plate boundary as clearly as in Reykjanes. Pillow lava, curious rock formations in the shape of elves, trolls and outlaws put their distinct mark on the amazing landscape of the peninsula. Here you will see Garðskagaviti lighthouse, Brimketill lava rock pool, The Bridge Between Continents, Gunnuhver and Seltún. Remember to take your camera!
Once finished you will take the drive to the amazing Blue Lagoon Retreat & Spa; there is nowhere better to end this magical stay. The atmosphere at the Retreat is informal and welcoming. For the duration of your stay, your host is your guide and will make sure that your stay is comfortable and relaxing. Included in your stay is access to the Retreat Spa, Blue Lagoon Ritual, Retreat Lagoon, Blue Lagoon, a la carte breakfast and much, much more. Spend the night in a Moss Junior Suite for ultimate comfort.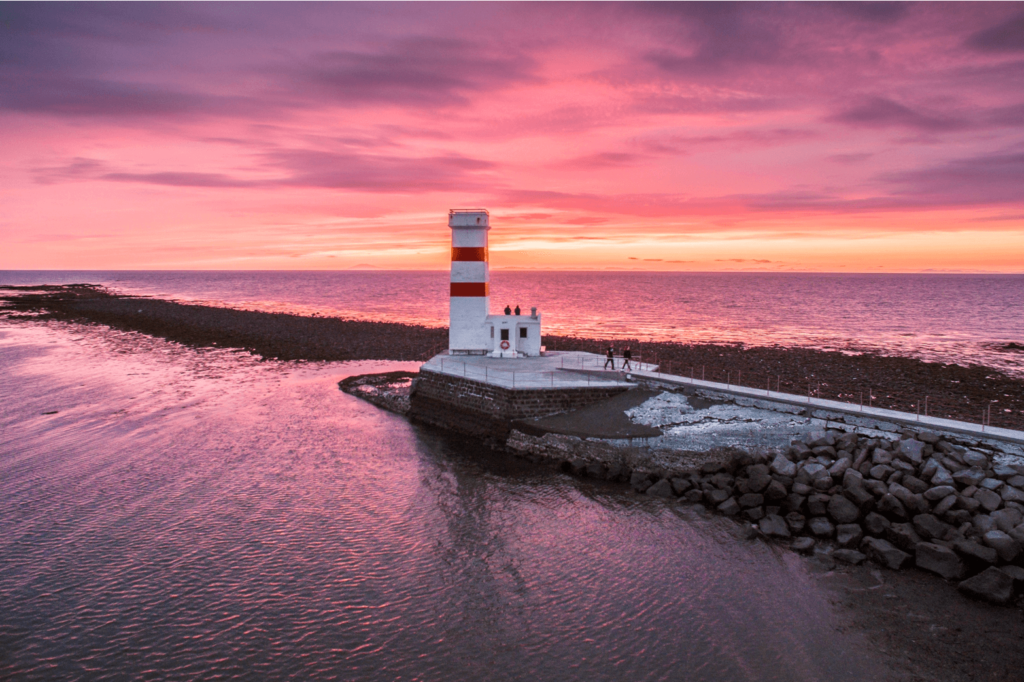 A Day at The Retreat
A day at the Retreat spa is the perfect end to an eventful holiday. Beyond the wonders of the water, there are many things to do at the Retreat. Each morning, there is a guided yoga session based on various styles of yoga such as Hatha, Vinyasa, and Kundalini. There are also guided hikes that bring you closer to the landscape, enabling you to explore the striking geological features of Blue Lagoon's volcanic surroundings.
Today is all about relaxing and enjoying this beautiful piece of Icelandic paradise.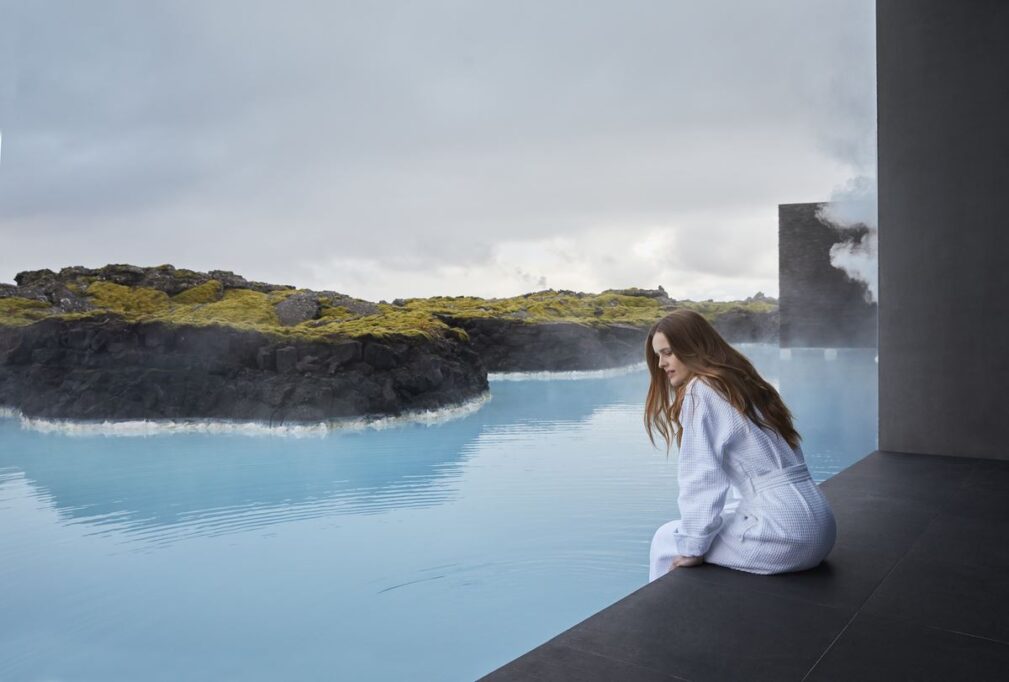 Departure
Check out this morning and return your hire car to the airport before taking your flight home.
If you're not ready for this experience to end or would like to add, adjust or amend in any way – speak to one of our Adventure Artists today to see how we can tailor this trip to suit you!
I want to go Icelandic Hot Spring Hopping
Simply get in touch by using one of the telephone numbers listed below, emailing us directly at [email protected], or using our contact form.