When it comes to finding the perfect destination for your Northern Lights Holidays, Sweden is a great choice for tourists looking to build an expansive itinerary to turn their Northern Lights trip into an unforgettable adventure. What makes Northern Lights Holidays in Sweden so popular are the unique activities and accommodation on offer to tourists in the eastern part of the Scandinavian Peninsula.
When booking your Northern Lights Holidays in Sweden, your best choice to get the most fulfilling Aurora hunting experience is to head to the Swedish Lapland region. From here you broadly speaking have the option of three different areas to serve as the destination for your Northern Lights Holidays in Sweden. You can choose from Lulea in the east, Abisko and Björkliden in the west, or Kiruna which is situated in between these regions.
Each destination offers a unique but equally magnificent experience on your Northern Lights Holidays in Sweden with different activities and stunning accommodation on offer in each. For instance, Sweden has the lure of the world famous original ICEHOTEL. ICEHOTEL trips are one of the most popular lapland trips for tourists to embark on during their Northern Lights Holidays in Sweden due to the incredible aura of the hand crafted rooms made of snow and ice and the truly one of a kind hospitality offered in the Ice Bar and Ice Restaurant.
Sweden's Treehotel situated in the forest of the Lule River valley offers a truly unforgettable way to experience Northern Lights Holidays in Sweden. These ultra modern log cabins quite literally situated within the trees provide a memorable way to view the Northern Lights either from the comfort of your own tree cabin or as you roam through the snowy forest on a snowmobile with the wind on your back. You may also wish to experience the Aurora Borealis from the Aurora Sky Station situated in Western Sweden in Abisko. Gaze out from incredible heights via this mountaintop observation centre as you take in the stunning scenery that the Northern Lights provide.
For those of you looking for the ultimate Northern Lights adventure, you can also easily expand the itinerary for your Northern Lights Holidays in Sweden with activities and trips to the accompanying Scandinavian regions of Norway, Finland and Iceland.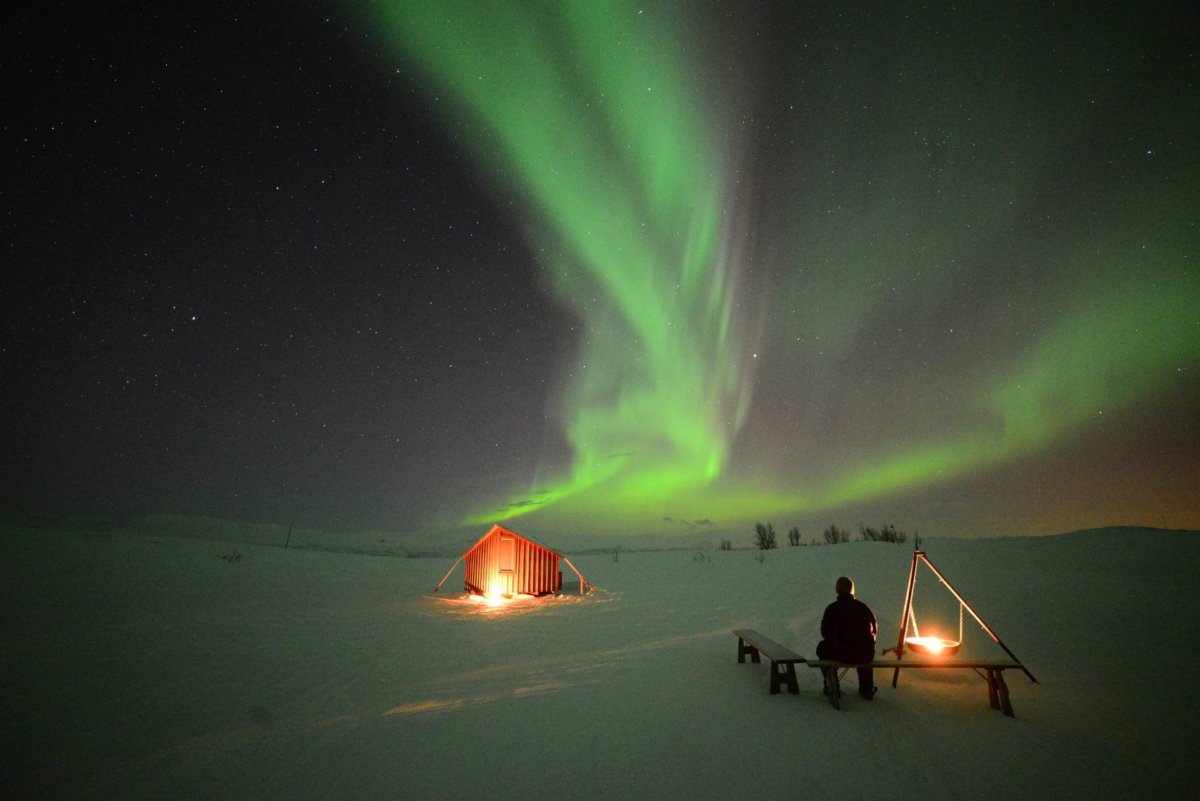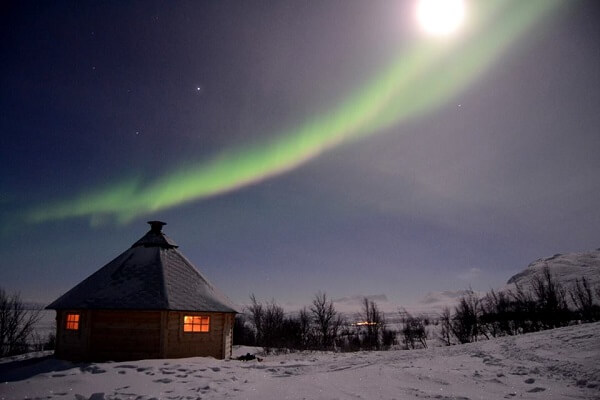 Experiences on your Northern Lights Holidays in Sweden
1
Tailor-made Design
Our expert Adventure Artists have first-hand knowledge of all of our destinations and can create bespoke itineraries to suit your every taste and requirement whilst providing personal tips and advice for your once-in-a-lifetime holiday experience.
2
Authentic Experiences
Whether you choose to learn all about the Sami lifestyle in the Arctic Circle or head into the rainforests of Costa Rica to see the native wildlife you are guaranteed to have a real, honest experience with hand-picked suppliers and guides. They will bring these experiences to life with genuine passion to fully immerse you in your chosen destination.
3
Responsible Travel
Ensuring that we are looking after our planet is at the top of our priority list. Partnering with key players in conservation such as WDC (Whale and Dolphin Conservation) means that our holidays are always giving back too.
Experience the Northern Lights in 360