The Sunshine Island
Many people will not know where Bornholm is when questioned. This tiny island in the Baltic Sea is off the south coast of Sweden but is Danish owned and is full of culinary wonders and laid-back living – but don't be fooled – this island is full of surprises! Amazing scenery and dramatic coastlines with cliffs, castle ruins and coastal rock formations, the opportunity to get adventurous with rock climbing, kayaking and diving to shipwrecks, a chance to explore the mecca of handicraft (Bornholm was designated the first place in Europe to be a World Craft Region in 2017) or visit the world's only Michelin-starred beach shack!? There is a reason Bornholm needs to be a priority when booking your next adventure!
Trip Includes:
Accommodation

Transfers

Excursions and meals (where specified)
January
February
March
April
May
June
July
August
September
October
November
December
Best time to visit
Good time to visit
Average time to visit
The peak tourist season in Bornholm is during the summer months, from June to August. This is the warmest time of the year, with temperatures ranging from 18°C to 25°C (64°F to 77°F). During this time, you can enjoy outdoor activities such as hiking, cycling, and swimming. The shoulder season are from April to May and September to October, which can also be a great time to visit Bornholm. The weather is mild, and it is a little quieter. During this time, you can enjoy the island's natural beauty, including the stunning beaches and forests, without the crowds.
Arrival to Copenhagen
Arrive in Copenhagen and make your way to your 4-star hotel in the heart of the city. In the afternoon, a local tour guide will meet you in your hotel lobby and take you on a tour of beautiful Copenhagen. Your guide will introduce you to some of the must-see highlights of Copenhagen, and during the tour, you will stop for coffee and Danish Pastry at a café – a must when in Denmark!
In the evening, a private driver will take you to a gem of a Nordic restaurant, where you'll delve into Nordic gastronomy. The restaurant has been a Michelin Bib Gourmand nominee several times and is in a rustic and cosy two-story apartment in one of Copenhagen's oldest and most picturesque streets from the 16th century.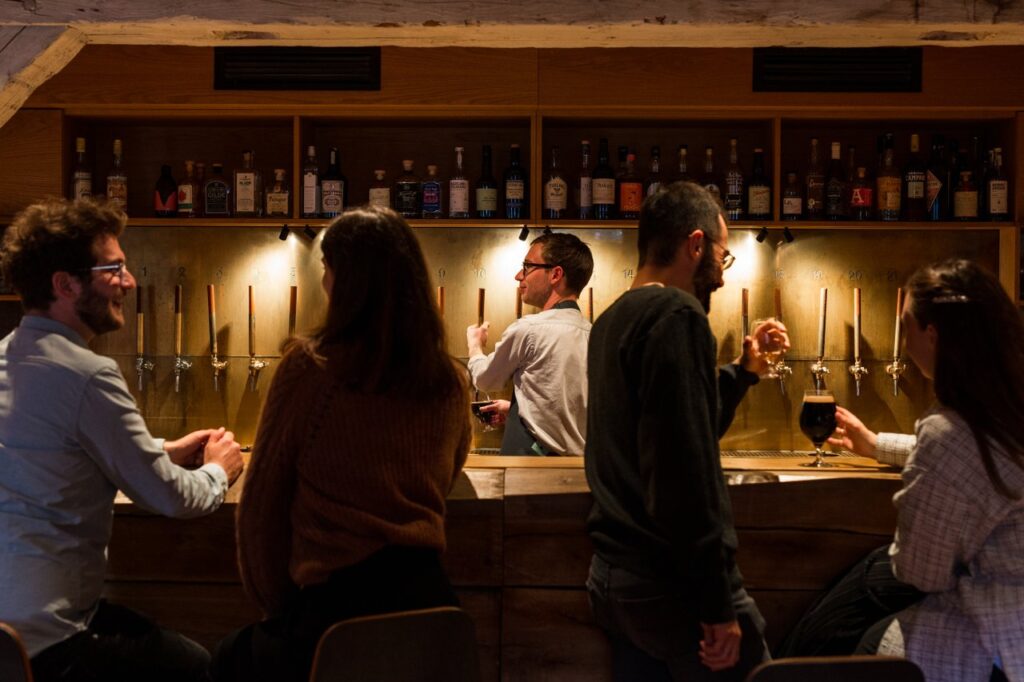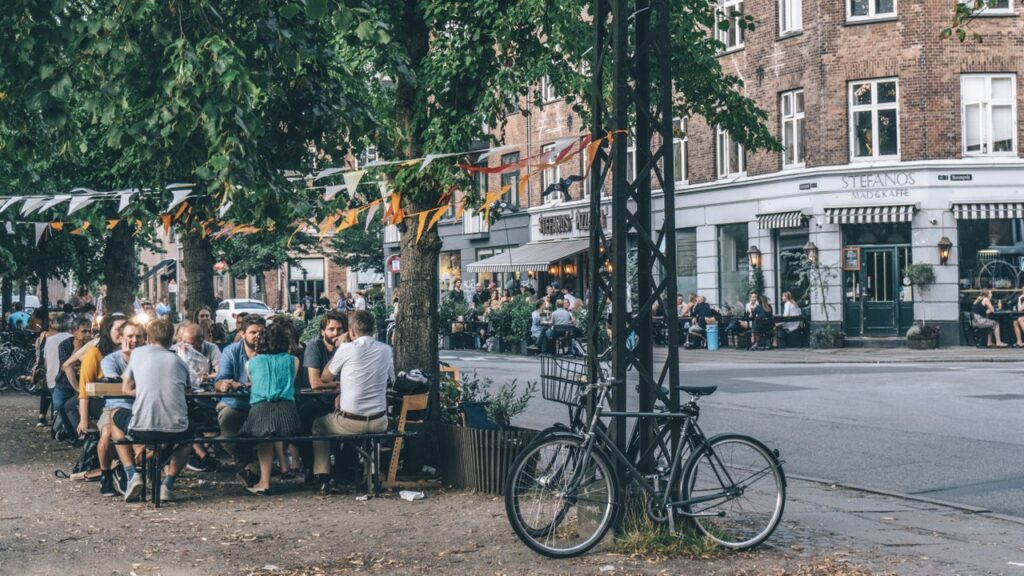 Bornholm
After breakfast, your driver will pick you up and take you to  Copenhagen domestic airport. Here you board a flight to Bornholm – the beautiful Danish island in the Baltic Sea known as the Sunshine Island. Upon arrival at the airport of Bornholm, pick up your rental car and drive 30km northeast to a small iconic seaside hotel by the rocky coastline with a beautiful view over the Baltic Sea. A classic hotel ranking among the best seaside hotels in Denmark with a restaurant serving world-class gourmet food.
Once you have settled into your room, why not take advantage of the closeness of the Baltic Sea and go for a refreshing swim in front of the hotel? In the late afternoon, In the nearby harbour town, Gudhjem, with its sloping picturesque streets head out on a magical yacht cruise. Sail towards Hammershus on the north tip of the island and experience the coastline in its golden hour meanwhile enjoying tapas of local specialities.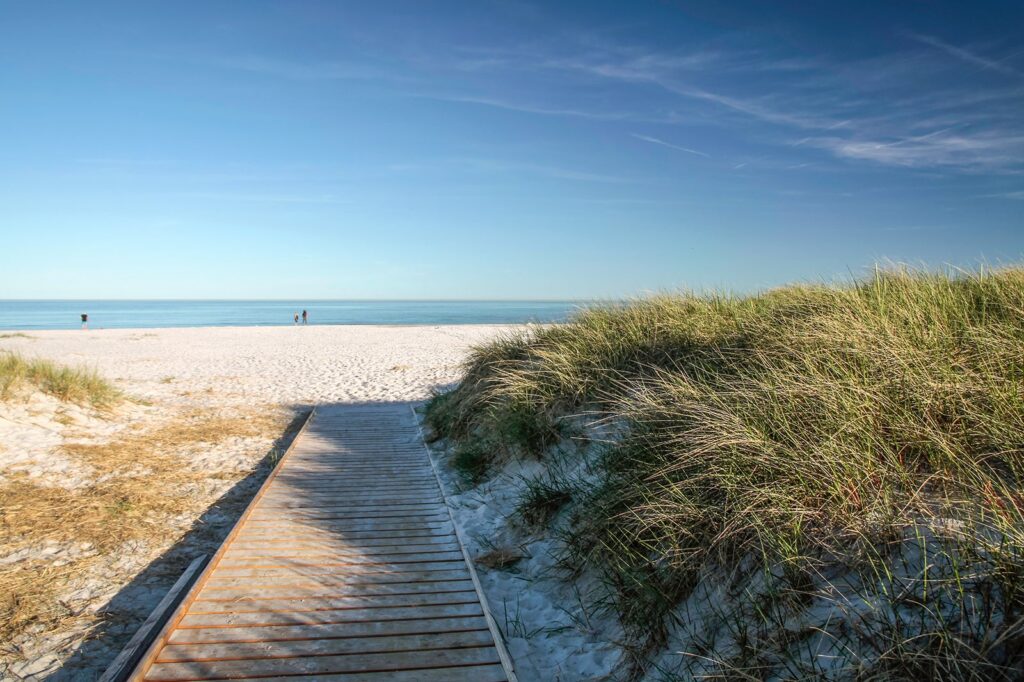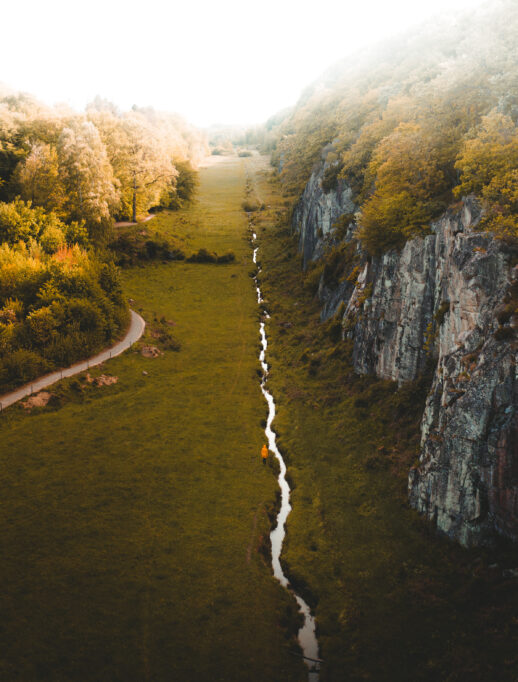 Sandy Beaches
This morning you will enjoy a private guided tour of one of Bornholm's most popular sights – Hammershus – one of the largest and most beautiful castle ruins in Northern Europe. Your guide will take you through the castle's dramatic past and bring the impressive castle complex to life with amazing storytelling. Afterwards, you can continue your journey southwards and have lunch at Hasle smokehouse. Bornholm is known for its many smokehouses that you can recognise on their distinctive chimneys, and smoked food is an essential part of the food culture of Denmark. At Hasle smokehouse, they still smoke in the old-fashioned traditional way. Try the local dish 'Sol over Gudhjem' literally 'Sun over Gudhjem' – an open sandwich with rye bread, smoked herring, chives, and raw egg yolk.
If the weather is nice and warm, why not spend this afternoon between waves, soft sand, and salty air at the sweeping Dueodde beach at Bornholm's southernmost point? A beach backed by deep-green pine trees, expansive dunes, and sand so fine-grained that it was once used in hourglasses. Dueodde is Bornholm's best-known beach and is listed by Lonely Planet as one of the top 20 beaches in Europe!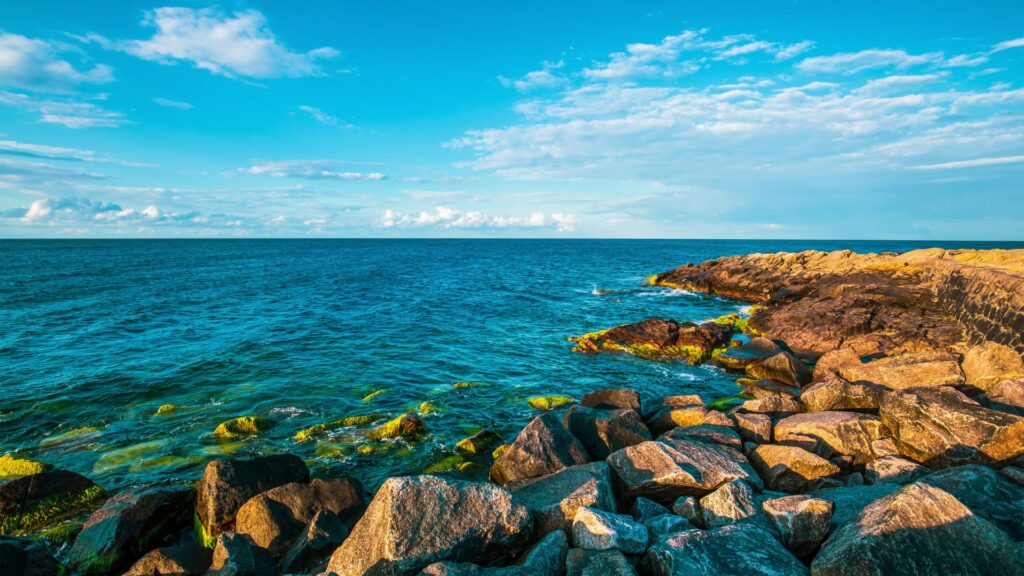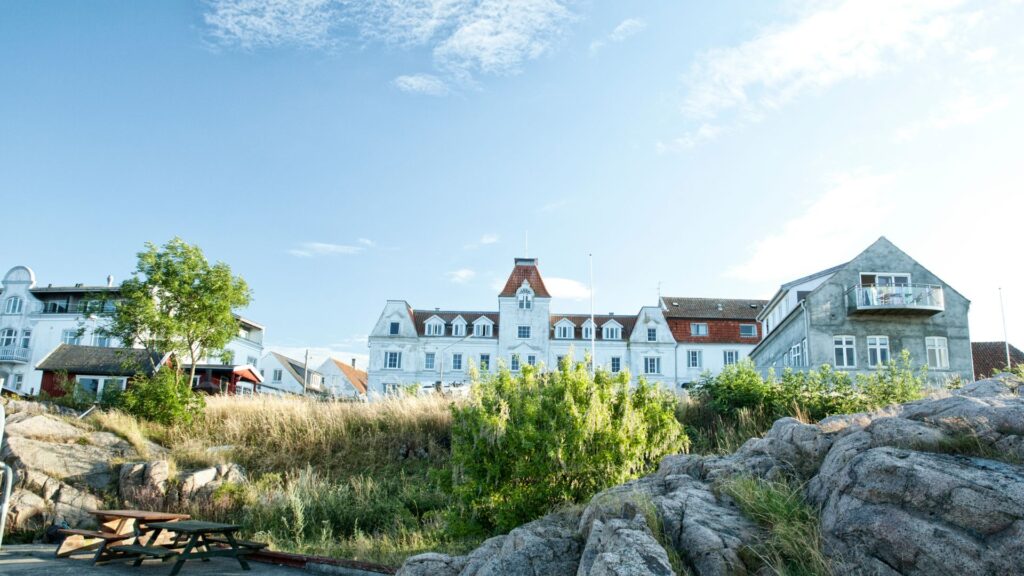 A gastronomic experience
After breakfast, you meet with a local ranger who will take you foraging. Not just any ranger – one of the country's leading experts in herbs who, among other things, works as a herb collector for some of the country's best restaurants and food producers, including Noma and Kadeau. Challenge your tastebuds and get an understanding of how Nordic cuisine has gained international recognition through its focus on local resources.
Tonight, at the end of a long, deserted road in the southern part of the island, a table has been booked for you at an incredible restaurant by the sea. The restaurant was founded in 2007 with a dream of unfolding the gastronomic potential of the produce of Bornholm. A Michelin-starred restaurant where you sense nature on the plate right in front of you – the sea, the field, the wild. After a wealth of sensory experiences to savour, you make your way back to the hotel.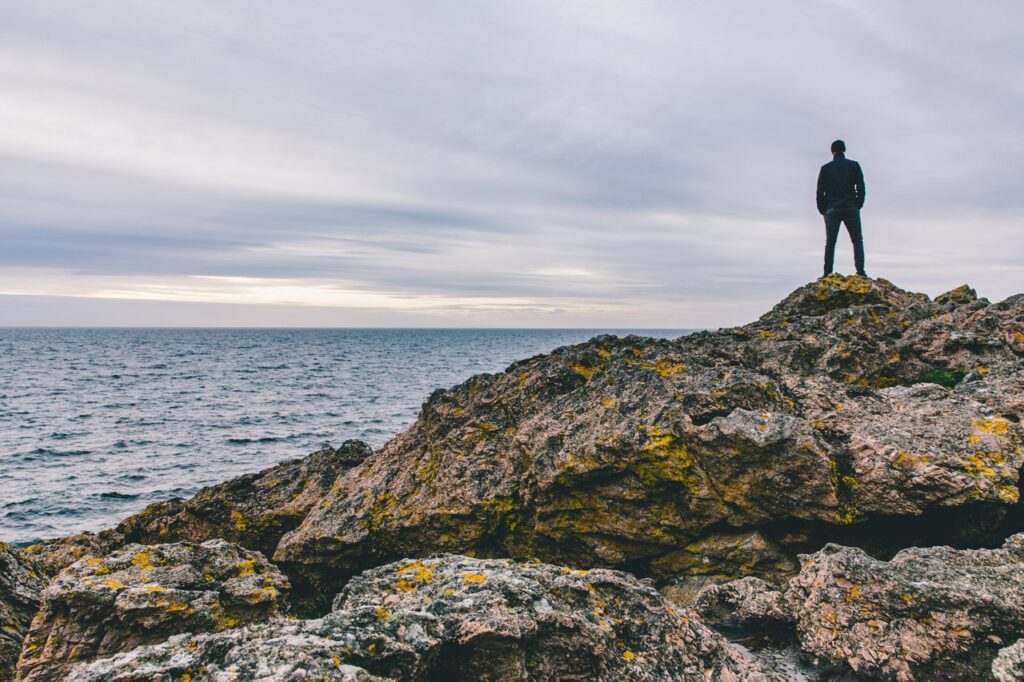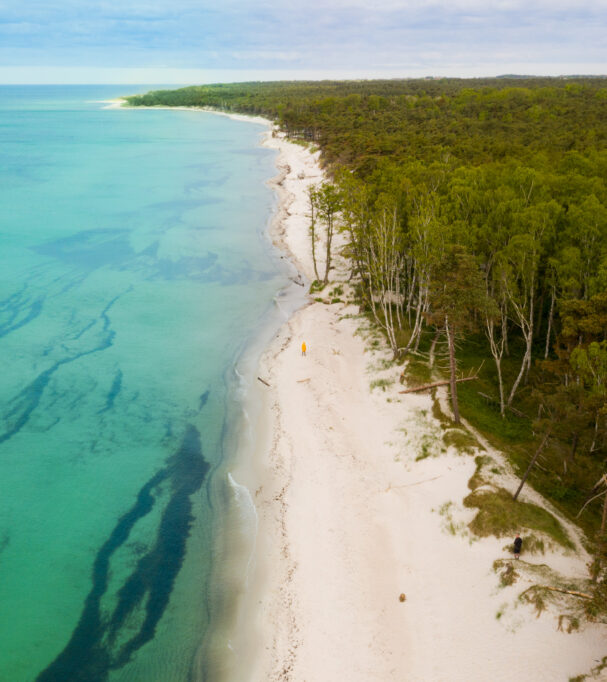 Fond Farewell
The day has come for you to return to Copenhagen, although you might be sorely tempted to stay put on this little "gem" of an island. Return to Copenhagen and depending on your flight times, continue to the International Airport for your return flight home or stay another night in the beautiful city of Copenhagen!
Speak to one of our Adventure Artists to see just how magical we can help you tailor your trip to your exact requirements.