Are ready for the adventure you have been looking for?
Is the explorer inside you dreaming of a place where you can really get away from it all? South Greenland is one such destination, a remote place where you can feel a true sense of adventure and of being 'off the map'!
Your trip begins in Copenhagen before leaving your luxury accommodation behind and heading to Narsarsuaq in South Greenland. Immersed in the most colorful of landscapes, you will slalom through fjords with icebergs floating past, and you might even spot seals or whales. Discover Viking ruins, hidden hot spas, and learn more about this fascinating part of the world.
Trip Includes:
Accommodation

Excursions

Transfers
© Mads Pihl - Visit Greenland
January
February
March
April
May
June
July
August
September
October
November
December
Best time to visit
Good time to visit
Average time to visit
South Greenland experiences milder temperatures during the summer months, typically from June to August. The average temperature ranges from 5 to 15 degrees Celsius (41 to 59 degrees Fahrenheit) which means that the summer months in South Greenland offer pleasant weather, stunning scenery, unique cultural experiences, exciting adventure activities, and improved accessibility – an ideal time to visit and explore this pristine Arctic destination.
Arrival into Copenhagen
Fly out to the beautiful city of Copenhagen where you will be based for one night. Take the opportunity to explore Nyhavn and everything the city has to offer – including some of the best dining experiences.
Perhaps head to the Meatpacker district to discover some of the amazing restaurants nestled here and then head into the centre for a walk amongst the city.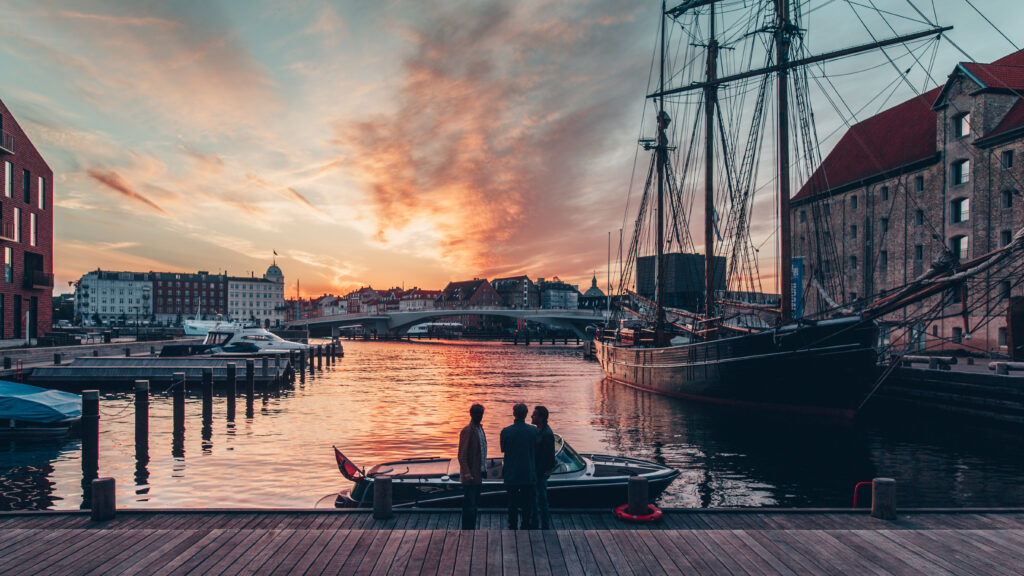 Fly to Narsarsuaq where your adventure begins
In the morning transfer to the airport where you will get your flight to Narsarsuaq – heading out to the real back and beyond of South Greenland.
Once you have arrived you will be whisked off by helicopter to experience a hot spring based out in the wilderness. Once you have soaked in the 38 degrees Celsius of nature you will transfer from Narsarsuaq to Itilleq, slaloming through the icebergs to your accommodation for the evening at Igaliku. You have the option to hike to the location or take a car transfer.
Igaliku Hotel & Lodges has cosy accommodation that offers some of the most delicious meals sourced from local products.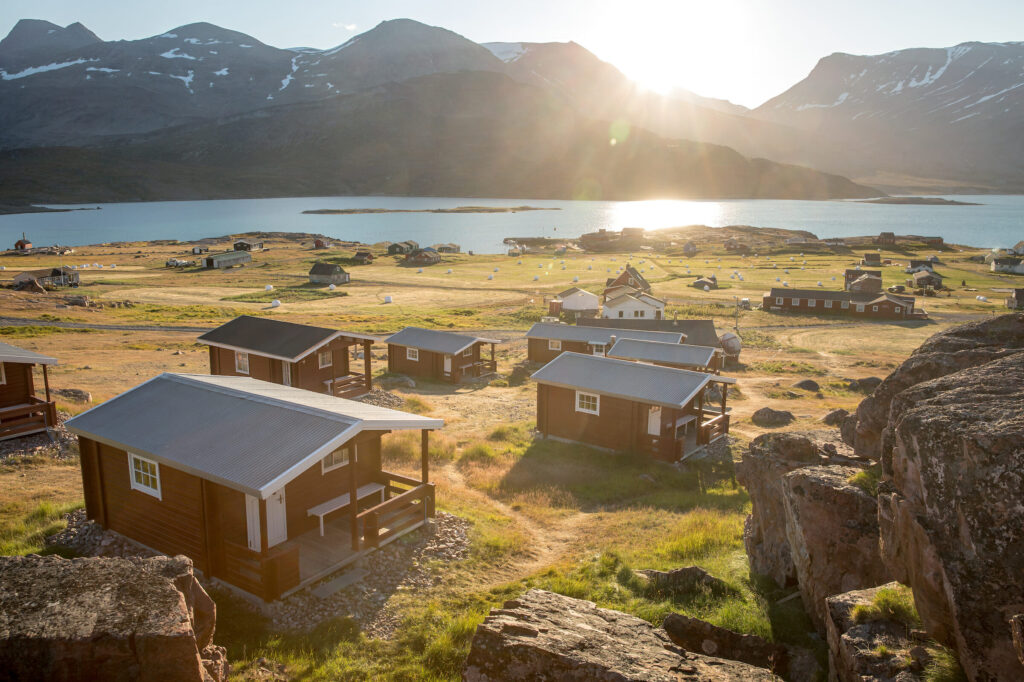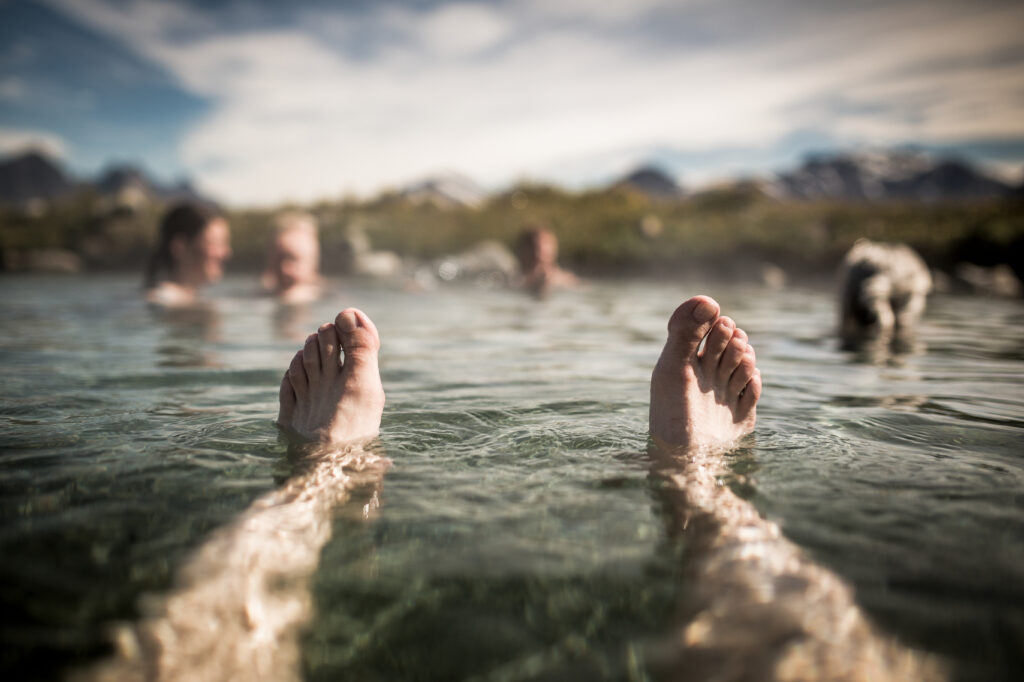 Qaasiarsuk and Norsemen history
In the morning you begin your next adventure – you will start by transferring from Itilleq to Qassiarsuk where you will discover a fascinating Norseman history. Qaasiarsuk was where the Norsemen first settled when they lead there by Eric the Red.
After a spot of lunch put together by local farmers, you will take to the water in the afternoon and experience kayaking out amongst the icebergs!
In the evening you will return to your accommodation at Igaliku.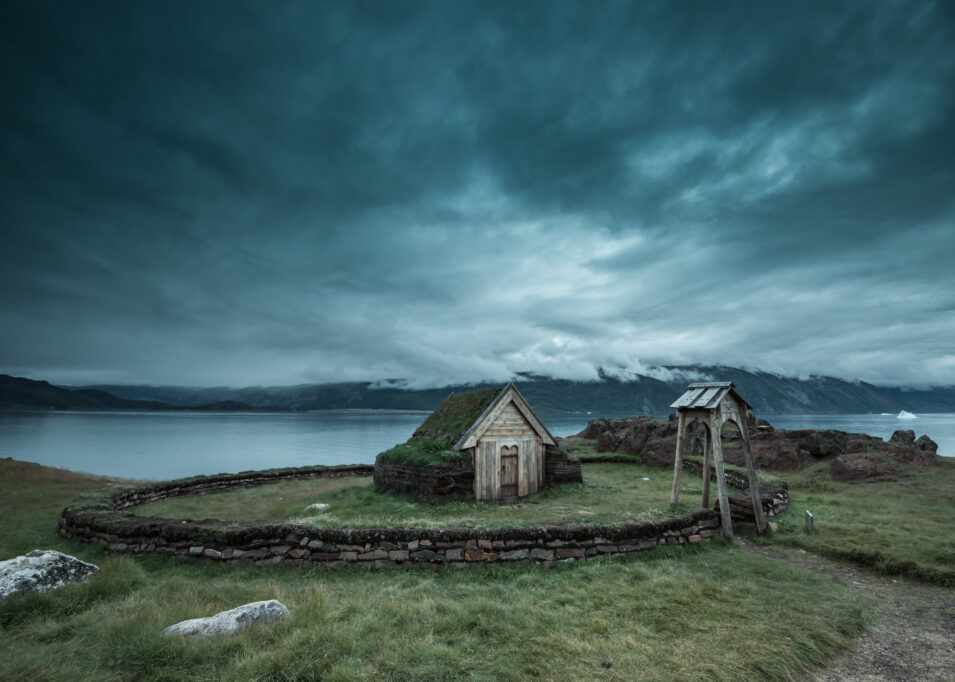 Hvalsey Church & Qaqortoq
Today you will set off on your boat to discover Hvalsey Church Ruin – hiding out on an island with a history going back to the 14th Century. This is one spectacular journey where you will almost feel like you are the only people on the planet. The scenery of islands, icebergs, and the gorgeous green colours of South Greenland is quite something to get immersed in.
In the afternoon you are transferred to Hotel Qaqortoq and have the evening to relax and explore this small but bustling town.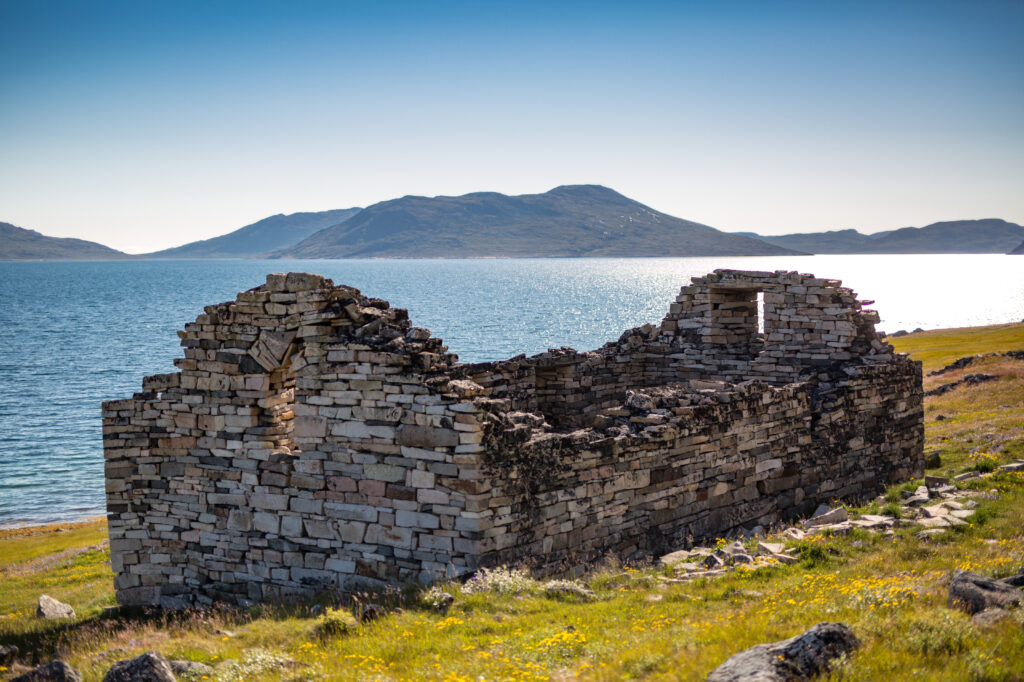 Fly back to Copenhagen
In the morning you are transferred to the airport before catching your flight from Narsarsuaq to Copenhagen.
Once back at the city you will overnight, allowing you to explore any places you didn't get the opportunity to see before.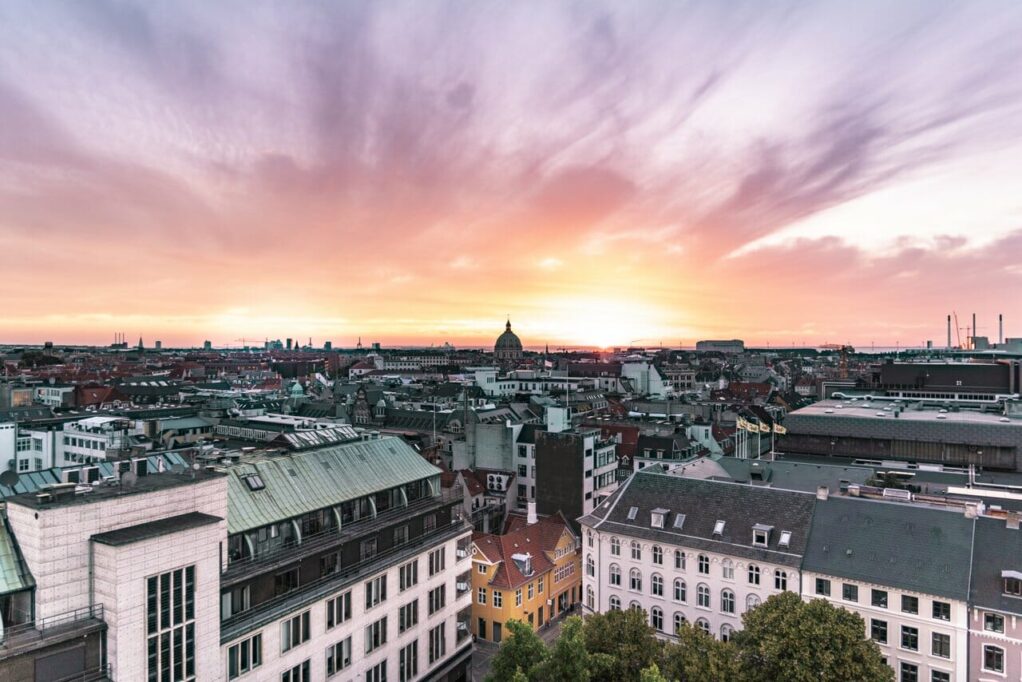 Time to Head Home
After spending the morning in the city you can catch an afternoon flight back home – your adventure doesn't have to end here though. There are plenty of places to discover from Copenhagen; you can head out to explore the cities of Aarhus and Odense or perhaps discover the island of Bornholm. Speak to the team to get some suggestions of some exciting additions to your trip.
I want to go on a South Greenland Summer Adventure
Simply get in touch by using one of the telephone numbers listed below, emailing us directly at [email protected], or using our contact form.