Aurora Sea Cabin Escape
Experience the spectacular scenery of Northern Norway's Steigen archipelago from your very own sea cabin on the water's edge of Manshausen Island.
With this particular example itinerary, our Adventure Artists have designed a brief visit to this beautiful part of Northern Norway. However, as with all our itineraries, this is merely scratching the surface of the incredible destinations you can discover and experiences you can take part in.
Want to discover more? Then please get in touch and we can tailor-make the itinerary to continue the adventure for you.
Trip Includes:
Accommodation

Full Board

Guide for 3 Days

Double Kayak Rental for 3 Days

Transfer from port
Welcome to Mannhausen
Arrive into Bodo and take your boat transfers to the 55 acre island of Manshausen.
Manshausen Island Resort is a unique and luxurious retreat located on the island of Manshausen in Norway. The island is part of the Steigen Archipelago, situated in the Arctic Circle. It is known for its stunning natural beauty, rugged coastline, and breathtaking views of the surrounding mountains and fjords.
The resort was founded by the Norwegian explorer Børge Ousland, who is famous for his polar expeditions. The concept behind Manshausen Island Resort is to offer a harmonious blend of adventure and tranquility in a remote and picturesque setting. The resort is designed to provide guests with a close connection to nature while offering comfortable and modern accommodations.
Settle into you cosy sea cabin which has floor to ceiling windows facing the sea. This evening, enjoy dinner in the farm house and discover the Arctic explorer – Børge Ousland's expedition library stocked with books from his personal collection!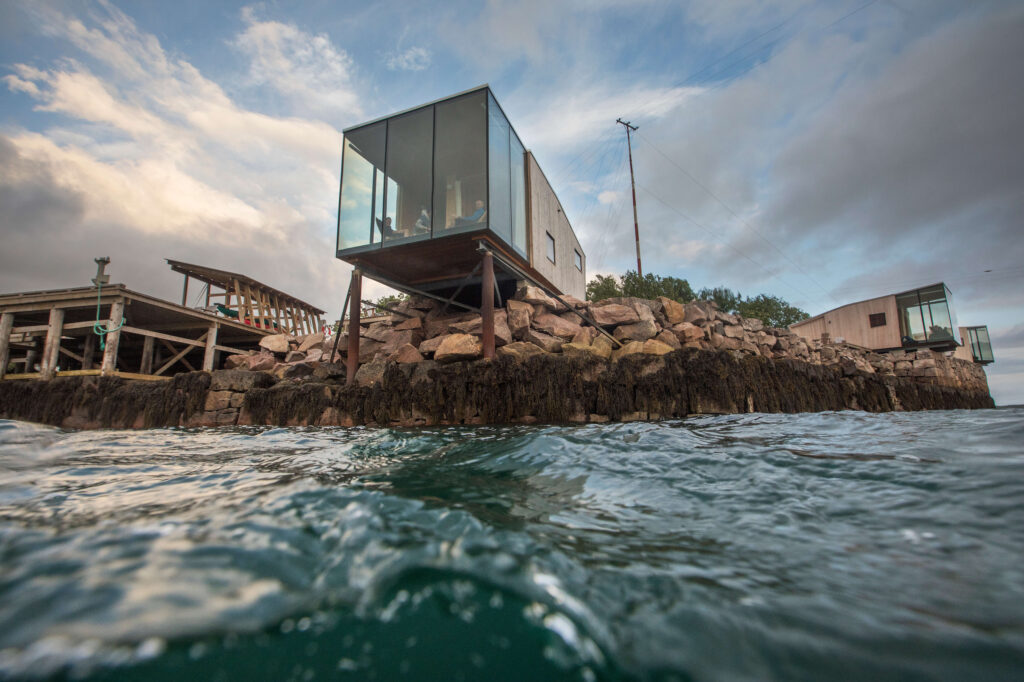 Kayaking
Today you will head out on a sea kayaking adventure with your local guide to explore the pristine waters of the archipelago. Later on, relax in the outdoor hot tub as you keep watch for the Northern Lights.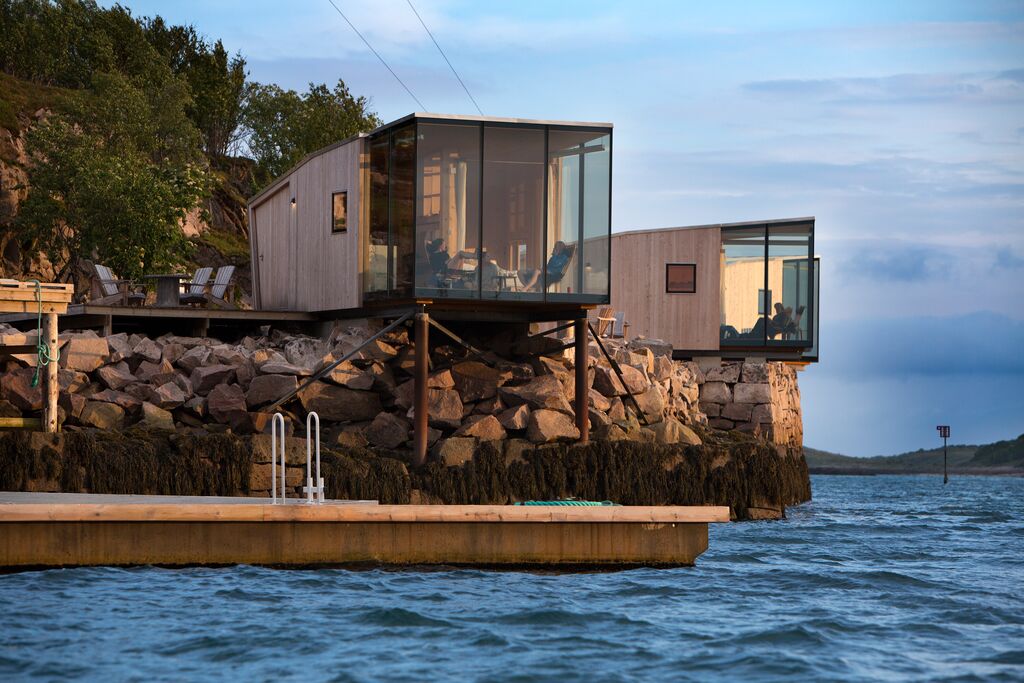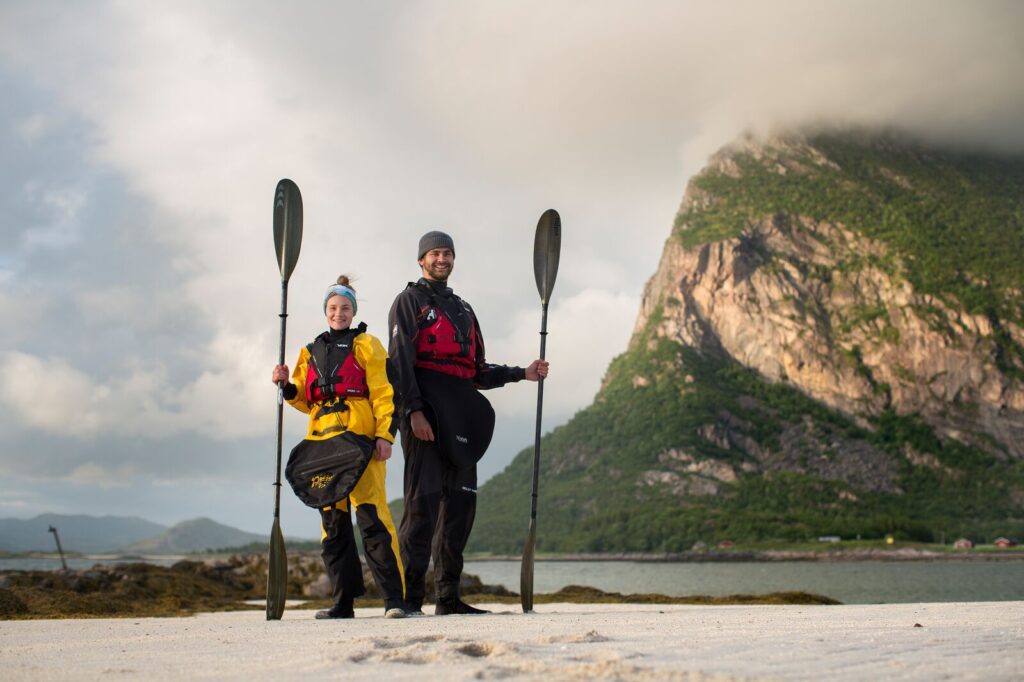 Day at leisure for hiking and exploring with your guide
Day at leisure for hiking and exploring with your guide! Witness breathtaking scenery on the islands of Måløya and Grøtøya and discover the wonders of Resshola Cave on a  guided tour! Enjoy a final evening by the shore in your sea cabin.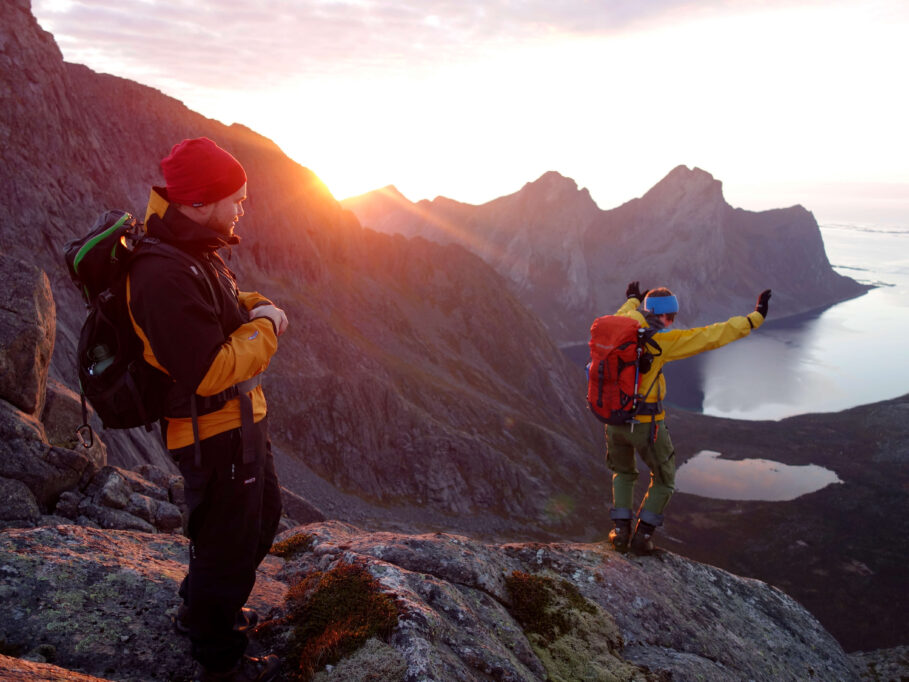 Head off on your next adventure
After breakfast, transfer by boat back to Bodo for your onwards journey.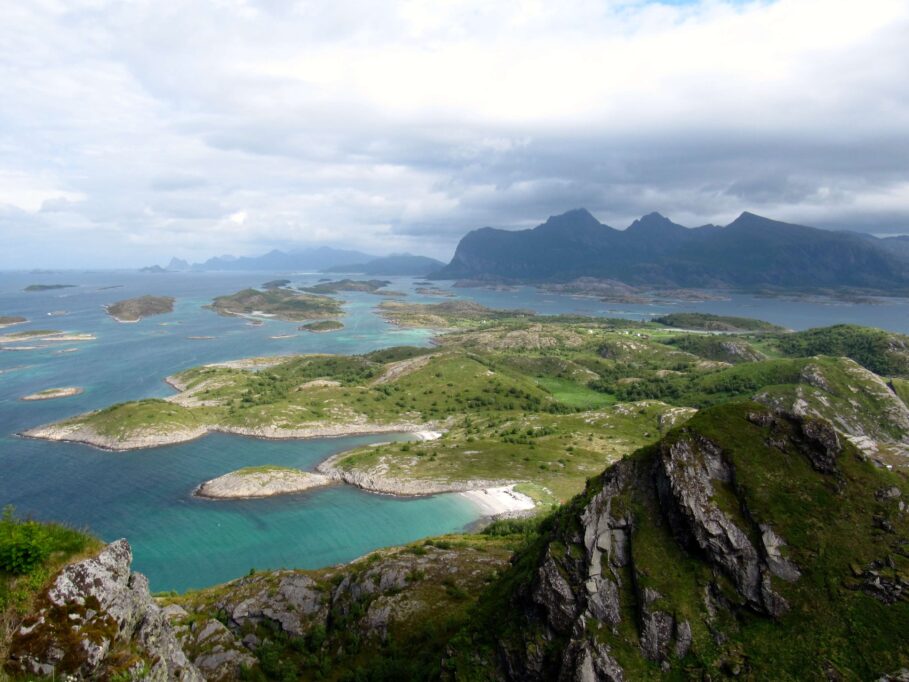 I want to experience an Aurora Sea Cabin
Simply get in touch by using one of the telephone numbers listed below, emailing us directly at [email protected], or using our contact form.