This trip has you stay in Oslo for a couple of nights before then heading up into Northern Norway to Tromso where you get a transfer out to a property called the Malangen Resort – a beautiful property sitting on the fjords and surrounded by mountains – an ideal spot for aurora spotting and taking part in activities local to the area.
Accommdoation

Excursions at Malangen Resort

Transfers to/from Tromso Airport

Half Board at Malangen Resort
Arrival into Oslo
Welcome to Oslo, the vibrant capital city of Norway! After arriving at the airport, you'll be transferred to your centrally located hotel, where you can check in and settle into your comfortable room.
Once you're ready, head out into the city and immerse yourself in the bustling atmosphere of Oslo. With its rich cultural heritage and modern amenities, Oslo is a city that has something for everyone. Take a stroll through the streets and explore the city's many attractions, from historic landmarks to contemporary art galleries.
As evening falls, treat your taste buds to a culinary adventure by sampling the local cuisine at one of the many restaurants in the city. Whether you're in the mood for traditional Norwegian dishes or international flavors, Oslo has a diverse range of dining options to suit every palate. Our team can help you with recommendations and reservations, ensuring that you have a memorable dining experience.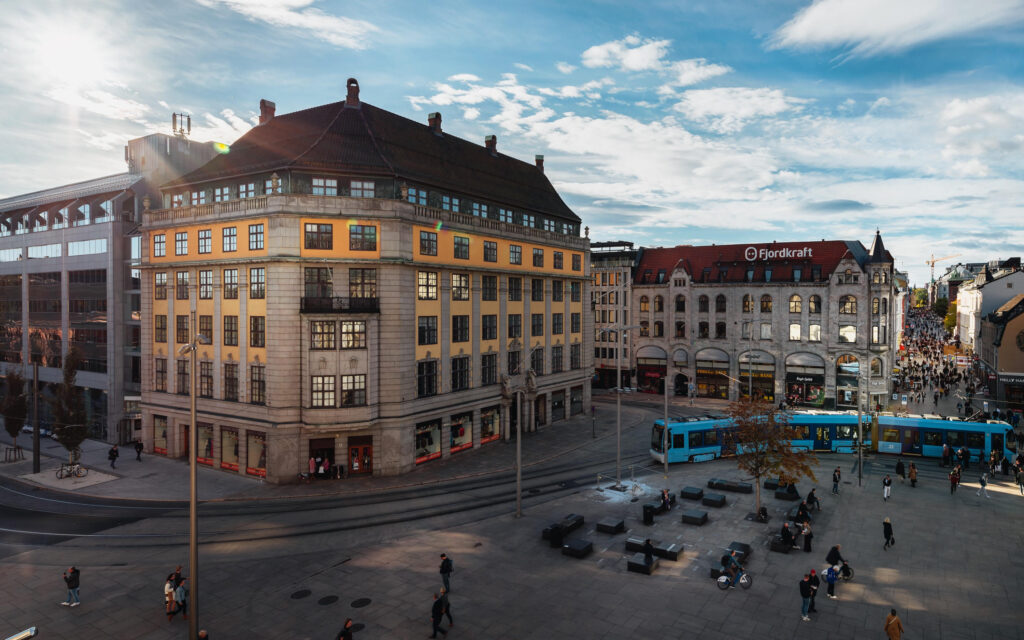 Explore Oslo
Enjoy a leisurely breakfast this morning before heading out on a privately guided walking tour of the highlights of Oslo city with your guide! Oslo Opera, Royal Palace, Viking Ship Museum, and Vigeland Park – you'll see them all on this amazing experience. Tonight enjoy a delicious dinner at another one of the famous restaurants around the city.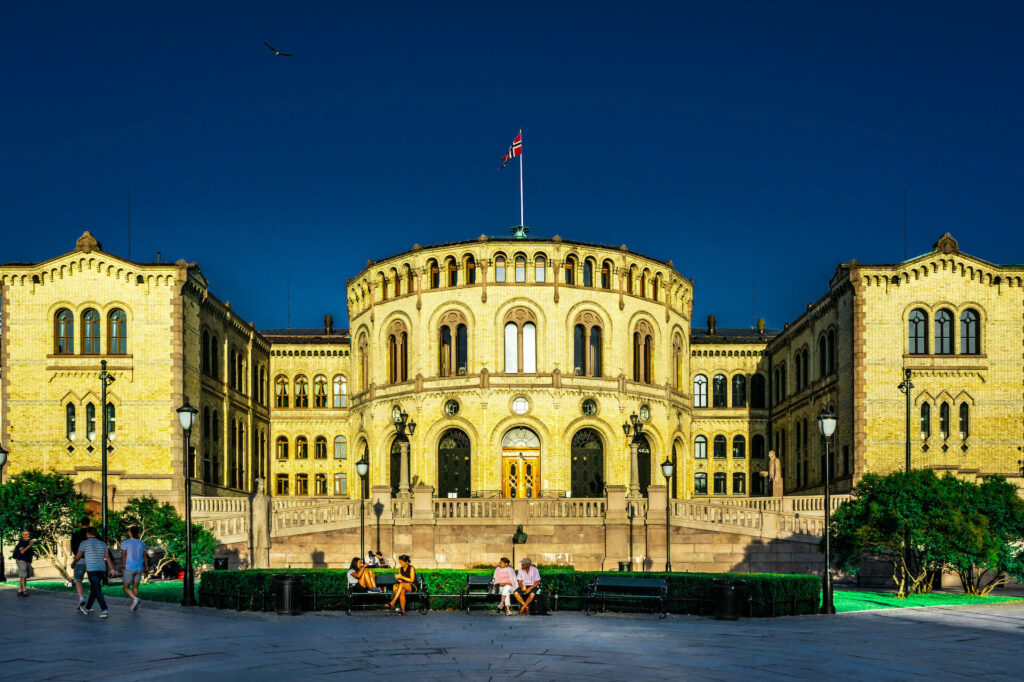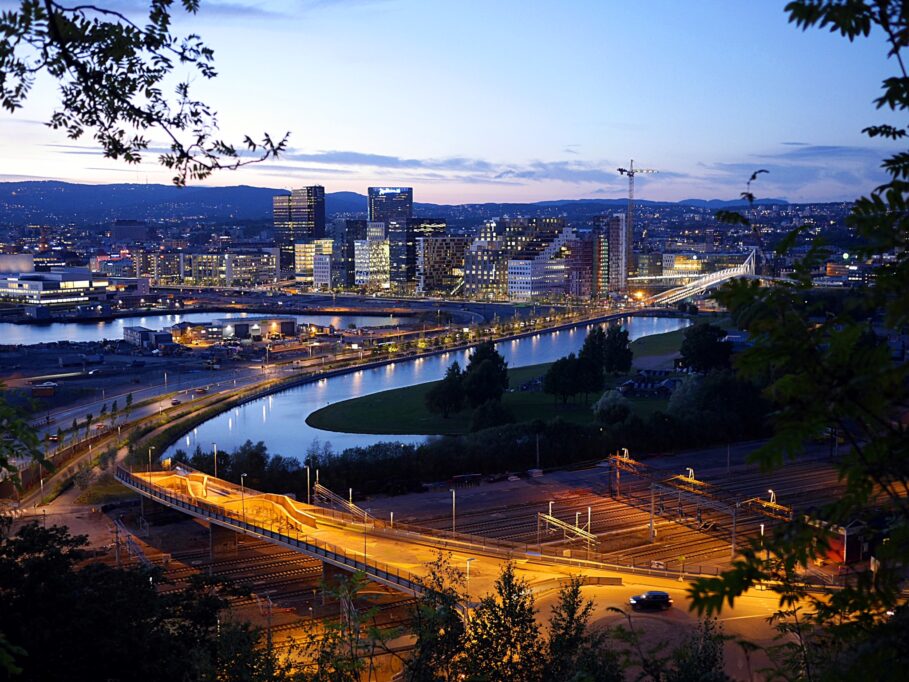 Travel up to Malangen Resort
Embark on a journey to one of the most stunning destinations in Northern Norway as you head back to Oslo airport and take your internal flight up to Tromso. Upon arrival, you'll be whisked away to the Malangen Resort, your home for the next three nights. The resort is situated in a prime location, with spectacular views of the surrounding mountains and fjords.
Settle into your luxurious Premium Waterfront Room and take a moment to appreciate the breathtaking scenery that surrounds you. As you relax and unwind in your room, get ready for an evening of indulgence. The resort offers a private sauna and jacuzzi, where you can unwind and soak away your stress. The soothing warmth of the sauna and the bubbling waters of the jacuzzi provide the perfect antidote to the chilly Arctic air.
After you've enjoyed the private sauna and jacuzzi, head to the resort's restaurant for a three-course dinner. Savor the delicious local cuisine, expertly prepared by the resort's talented chefs. The restaurant boasts panoramic views of the fjord and mountains, providing the perfect backdrop for your dining experience.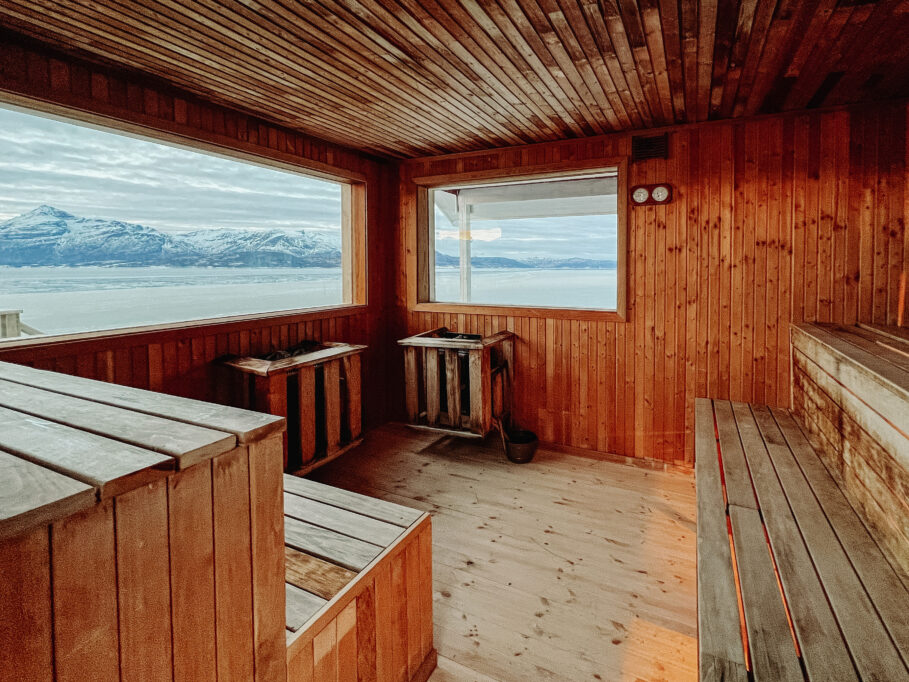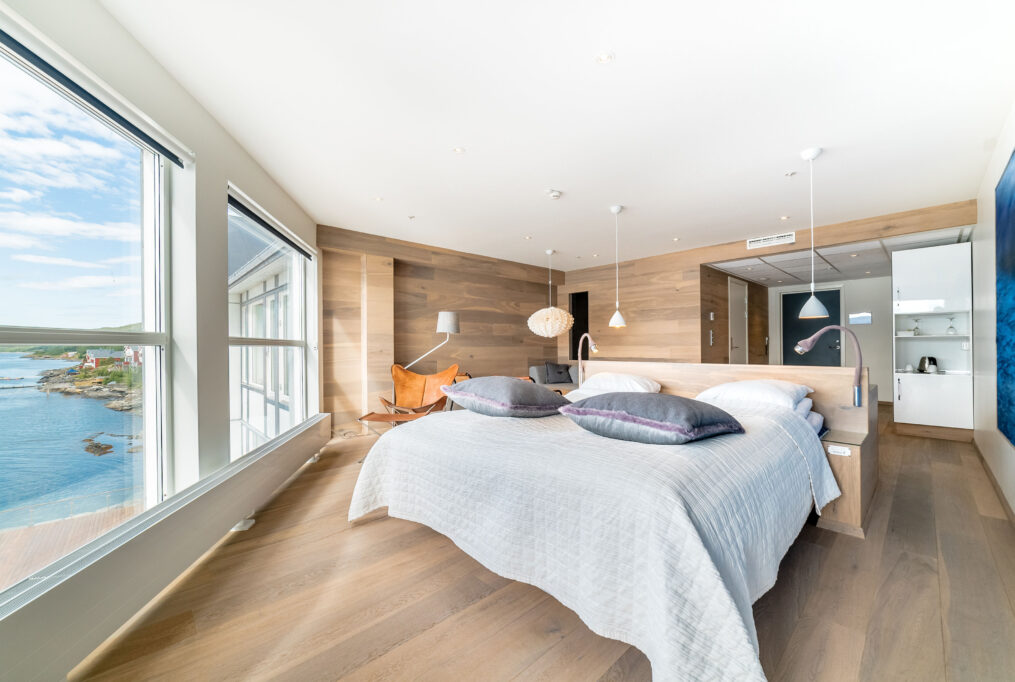 Snowmobile Experience and Northern Lights Snowshoeing
After a leisurely morning, get ready for another thrilling adventure in the Arctic wilderness. Strap on your helmet and hop on a snowmobile as you set out to explore the stunning landscapes that surround you. Feel the adrenaline rush as you zoom across the snow, taking in the panoramic views.
After a day of adventure, return to your accommodation and freshen up for an unforgettable evening. This time, explore the surrounding area on foot with a snowshoeing excursion. Your expert guide will show you how to master the art of snowshoeing as you trek through the pristine wilderness. As you hike under the twinkling stars, keep your eyes peeled for the breathtaking Northern Lights dancing across the night sky.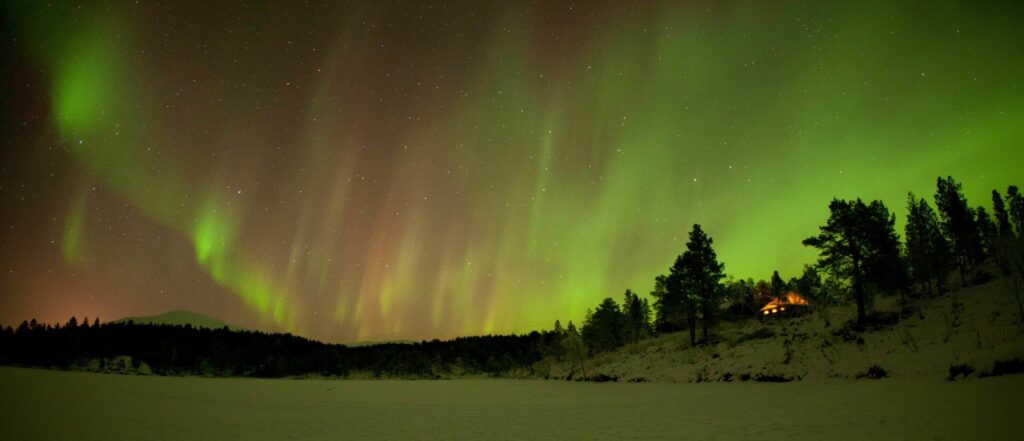 Dog Sledding and Arctic Tasting
Get ready for a truly authentic experience on your final full day in Tromso! Today, you'll head out on a husky sledding tour and get to experience the thrill of taking out your very own team of dogs. You'll be amazed by the energy and enthusiasm of these furry companions as they pull you through the stunning Arctic wilderness. As you glide across the snow, take in the stunning landscapes and the crisp, clean air. It's truly a one-of-a-kind experience that will leave you with memories that last a lifetime.
After a thrilling morning with the huskies, you'll have some time to relax and recharge before your next adventure. Take a moment to soak in the natural beauty around you and reflect on the incredible experiences you've had on your trip.
As the evening approaches, prepare your taste buds for a culinary journey as you embark on an Arctic Tasting experience. Sample delicious local delicacies, including fresh seafood and meats, and sip on locally brewed beers and spirits. It's the perfect way to end your trip on a high note.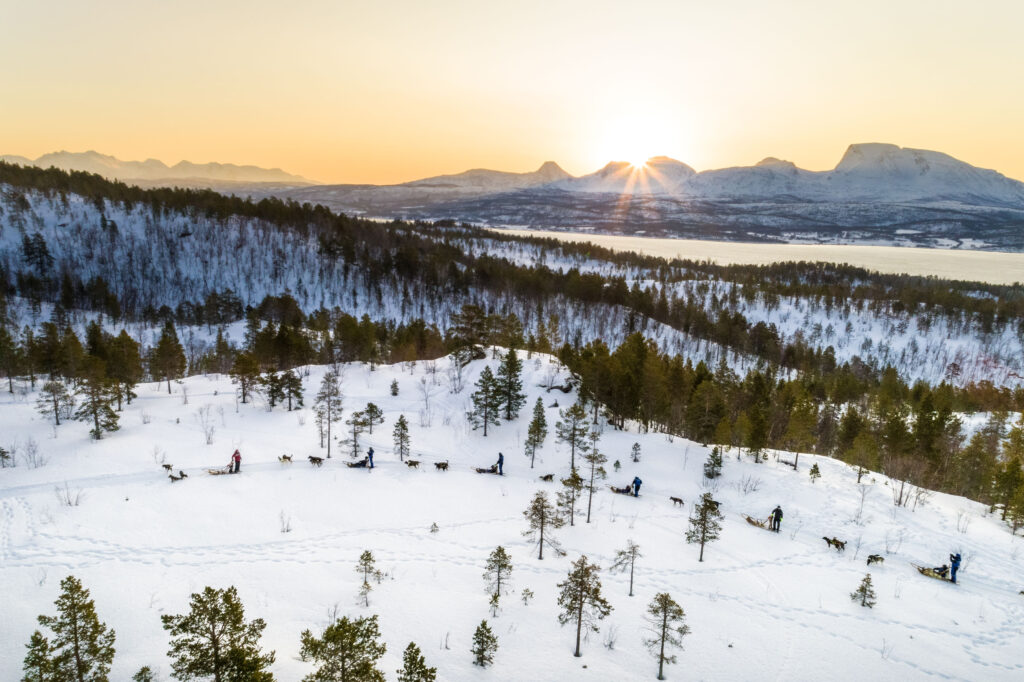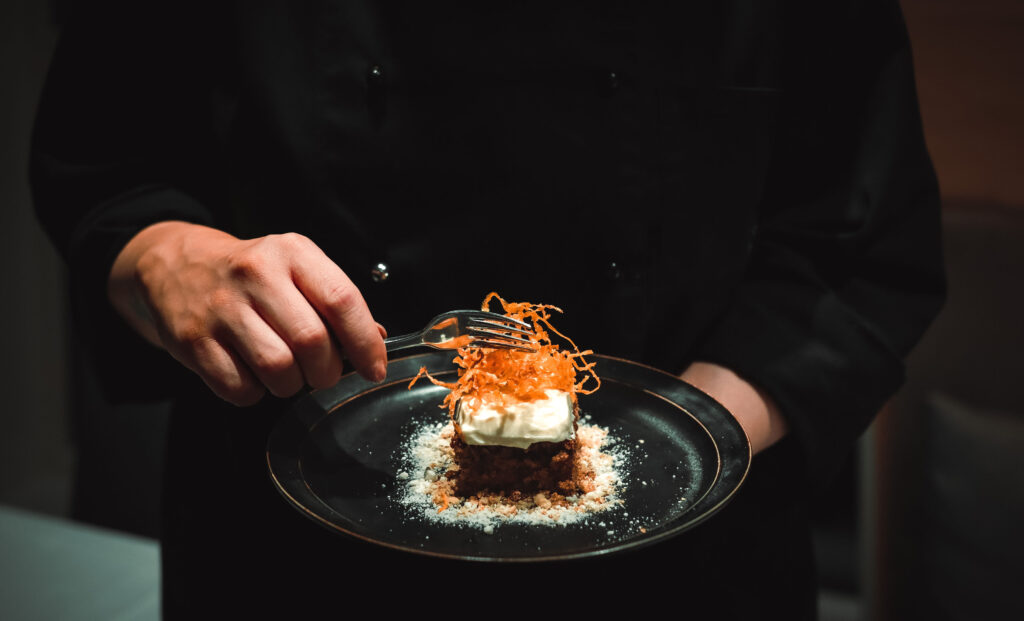 Time to head home
After breakfast you will be transferred back to Tromso – depending on your flight time you can head into the city to explore it before you flight back home. There is also the opportunity to extend your stay and spend a night or two in Tromso. Just ask your Adventure Artist about the various options that are available to you.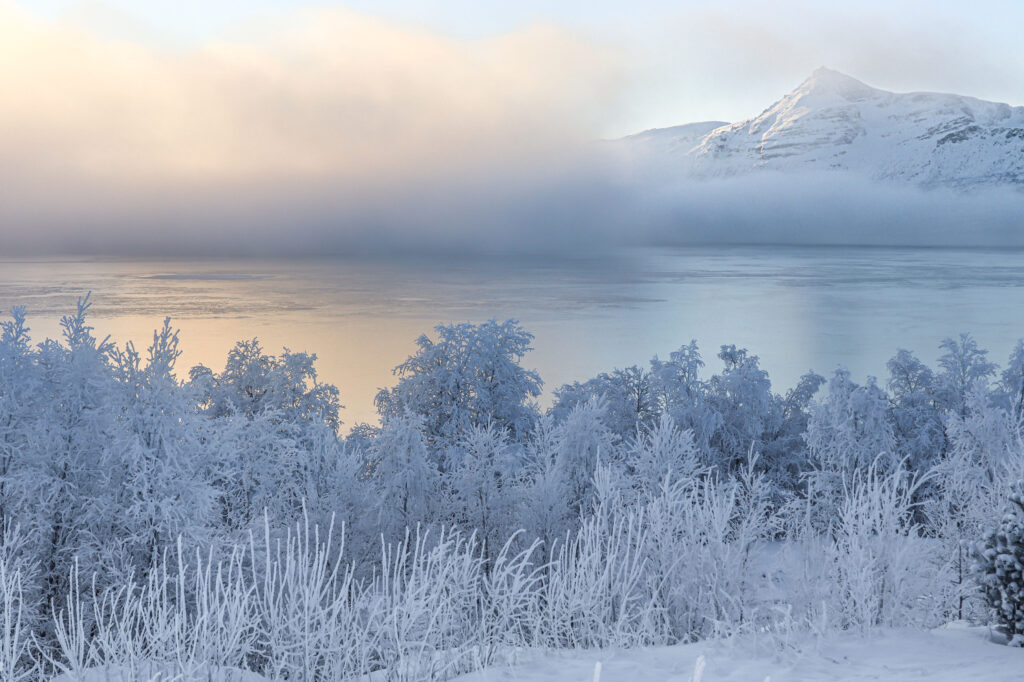 Take me to Norway
Simply get in touch by using one of the telephone numbers listed below, emailing us directly at [email protected], or using our contact form.