Arctic Luxury Experience
One of the most exclusive and luxurious accommodations in the Arctic region awaits! On this fantastic itinerary, you will enjoy some amazing activities all tailored privately to you – enjoy the ultimate arctic luxury experience here at Fjellborg Lodge.
Fjellborg Lodge is a luxury wilderness lodge located in the pristine wilderness of northern Sweden. It is known for offering unique and immersive experiences in the Lapland region, where guests can enjoy the beauty of the Arctic landscape and experience traditional Swedish and Sami (indigenous people of northern Scandinavia) culture.
Trip Includes:
Accommodation

Excursions

Transfers

Full Board
January
February
March
April
May
June
July
August
September
October
November
December
Best time to visit
Good time to visit
Average time to visit
The best time to visit this part of the world is during the Winter months – but Spring and Autumn can also offer some fantastic experiences such as hiking and discovering the autumn colours.
Arrival and Husky Transfer
Upon arrival in Kiruna, you will be transported across to your home in the Arctic for the next three nights.
After settling in you will be kitted out in the finest clothing for these conditions and then trained up on the art of mushing before taking your team of dogs out sledging for the afternoon.
In the evening relax in the hot tub before tucking into your dinner put together by your private chef.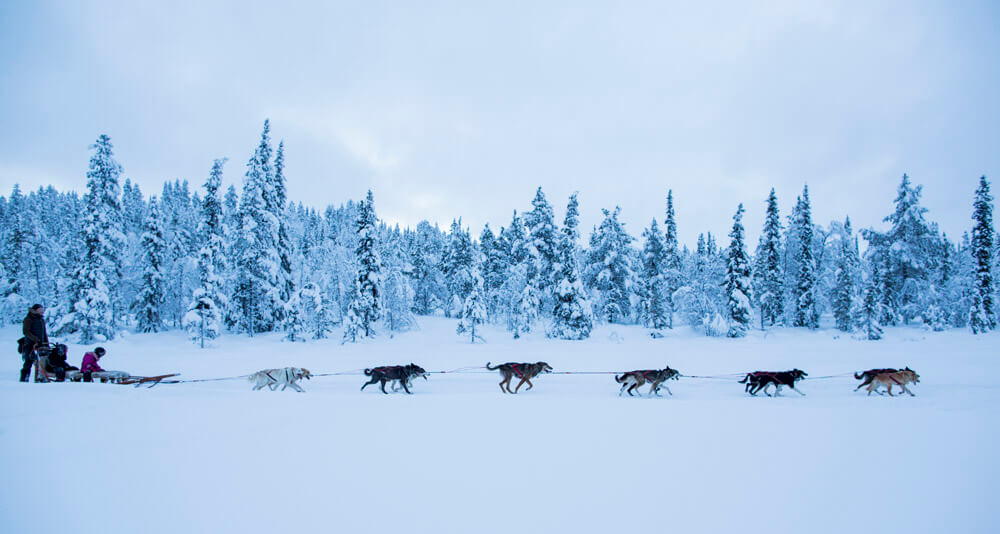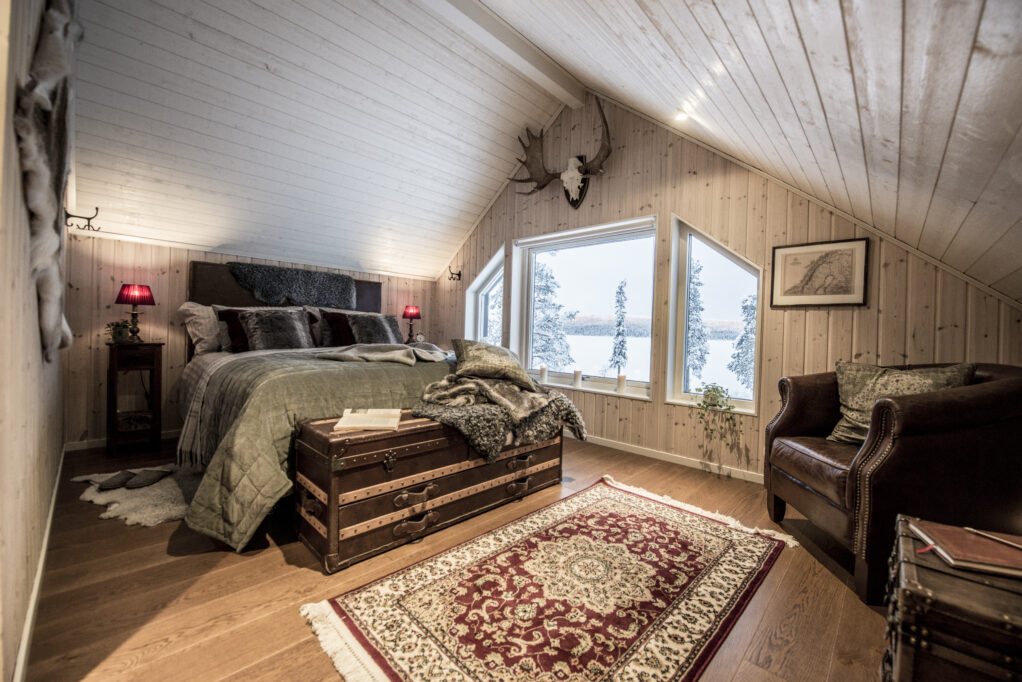 Snowmobiling in the Arctic Wilderness
After a leisurely breakfast, you can take your snowshoes out to explore a bit more of what lies around your hidden escape before then getting trained up to take your snowmobiles out for the day and going further afield in this Arctic wilderness!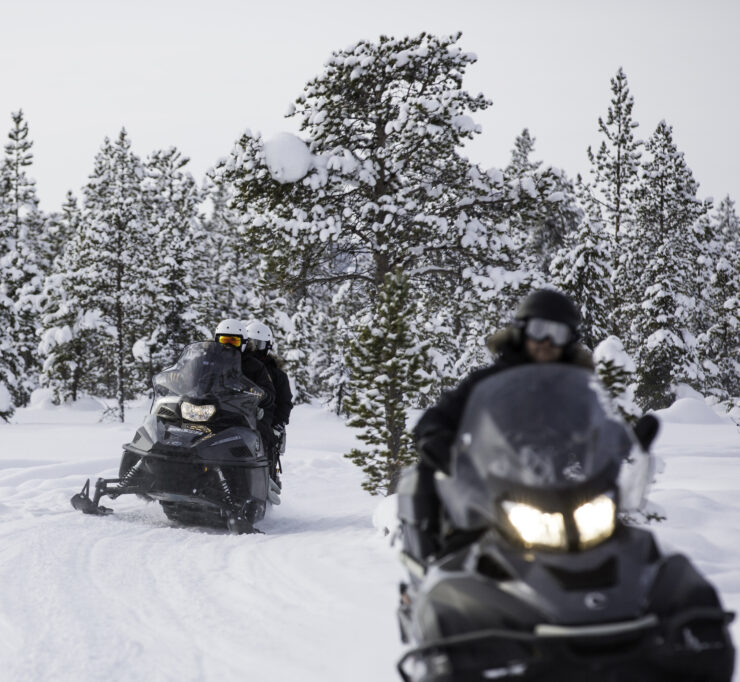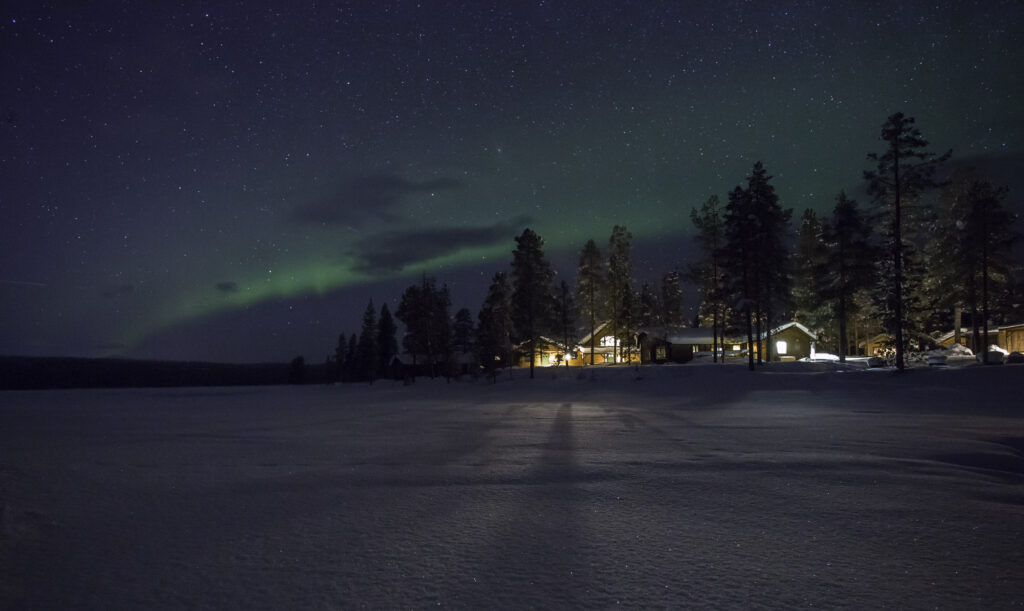 Arctic Activities and Visit to the Icehotel
You'll try your hand at the art of ice fishing in the morning before heading out on the snowmobiles to discover and explore the Icehotel.
In the evening take another soak in your hot tub and relax in the sauna as you reflect on all the incredible experiences you have achieved and maybe, just maybe you can add seeing the aurora to that too!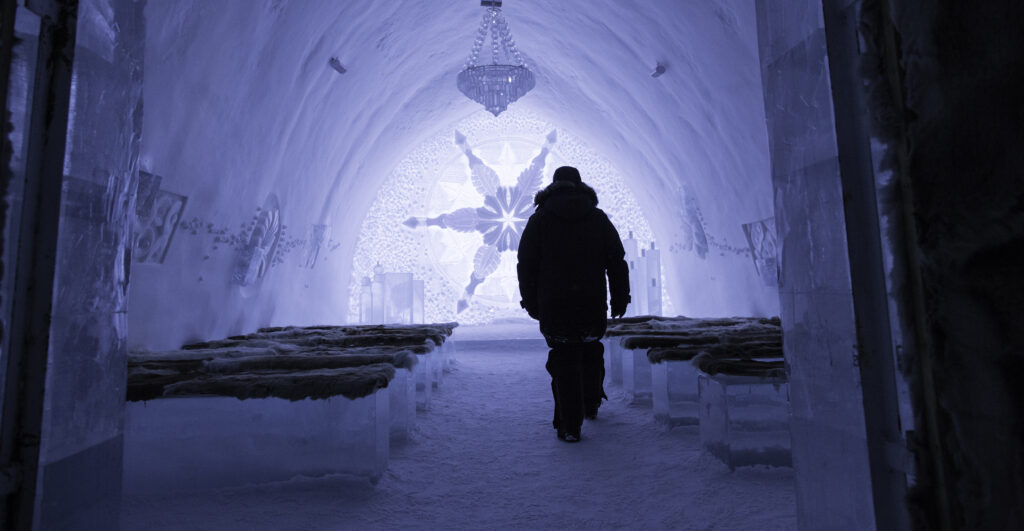 Ice Sculpting and Departure Day
On your final morning, you will meet with a local ice artist to show you the skills of ice sculpting a block of ice from the Torne River before heading back to the airport via snowmobile and transfer.
Remember that your journey doesn't have to end here – there is plenty more to discover and our Adventure Artists will be more than happy to help you uncover more of Swedish Lapland.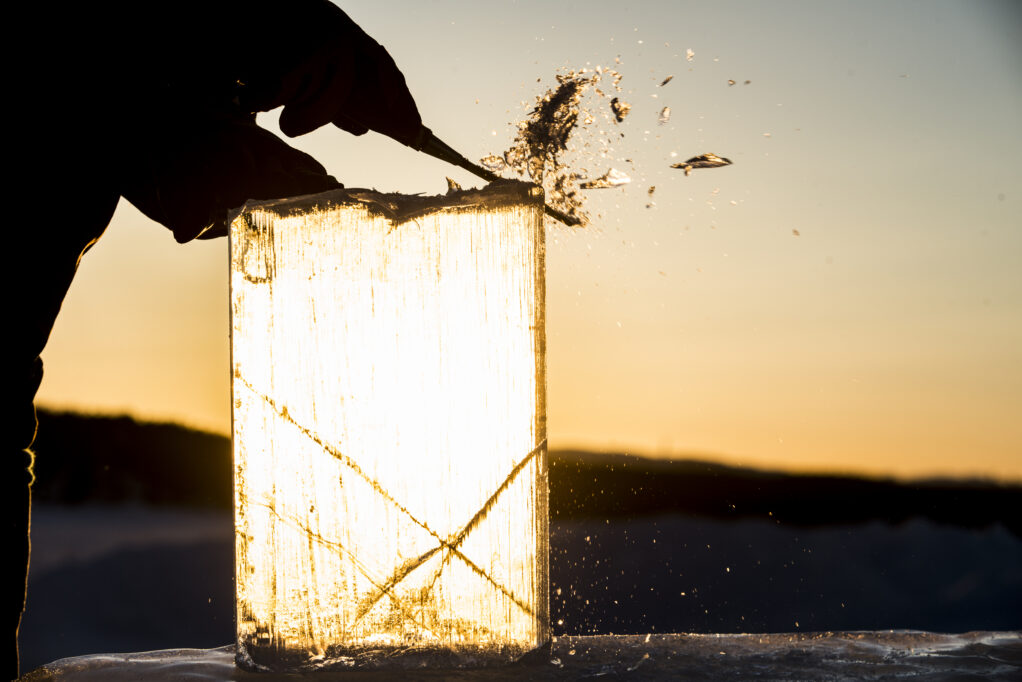 I want the Artic Luxury Experience