Couples Luxury Escape
So many of us dream about escaping to an isolated cabin nestled away in the forest somewhere – and Loggers Lodge is exactly that cabin you may well be dreaming about.
Loggers Lodge is a rustic retreat located in Lulea, Sweden, hidden amidst the serene wilderness of Swedish Lapland. This unique lodge offers an authentic and immersive experience for nature lovers, adventure seekers, and those seeking a getaway from the hustle and bustle of life – this particular itinerary gives you an idea of what can be put together for you, whether that be something full of adventure or if you'd prefer to switch off and relax.
Trip Includes:
Accommodation

Excursions

Transfers

Full Board
Arrival
You will be collected by a private driver from Lulea airport and taken across to your luxury accommodation for the next 3 nights. A delicious welcome drink and snacks will be waiting for you on arrival.
For your first day here, relish the Arctic tranquillity that surrounds you in the forest. Should you desire to indulge your culinary senses, you have the option to try some Swedish baking. If you only want relaxation on the agenda for today, you can instead enjoy the sublime warmth of Loggers' wood-fired sauna and bubbly jacuzzi, where time seems to stand still. A gourmet dinner this evening will tantalise your taste buds and complete your first day in the Arctic perfectly.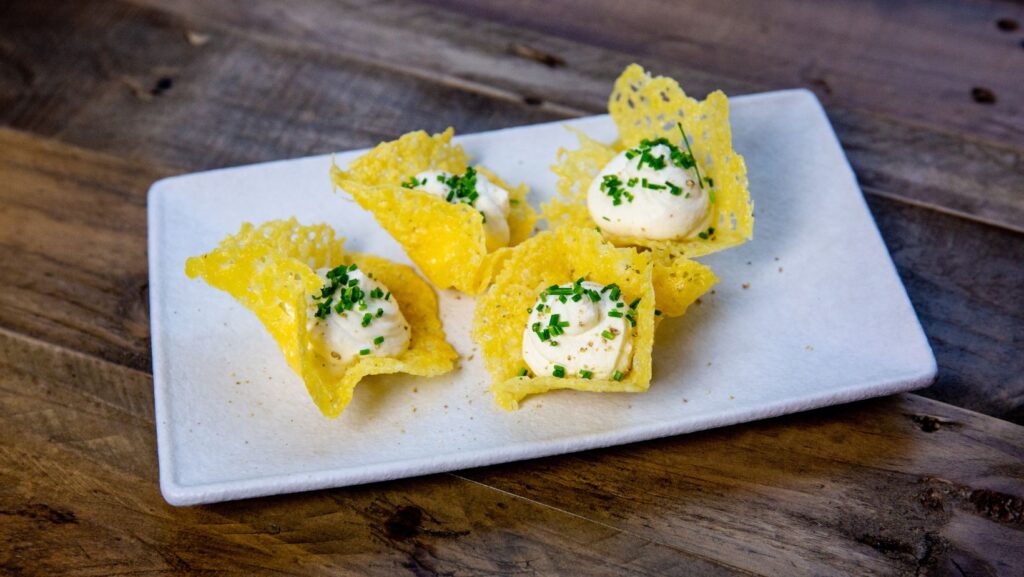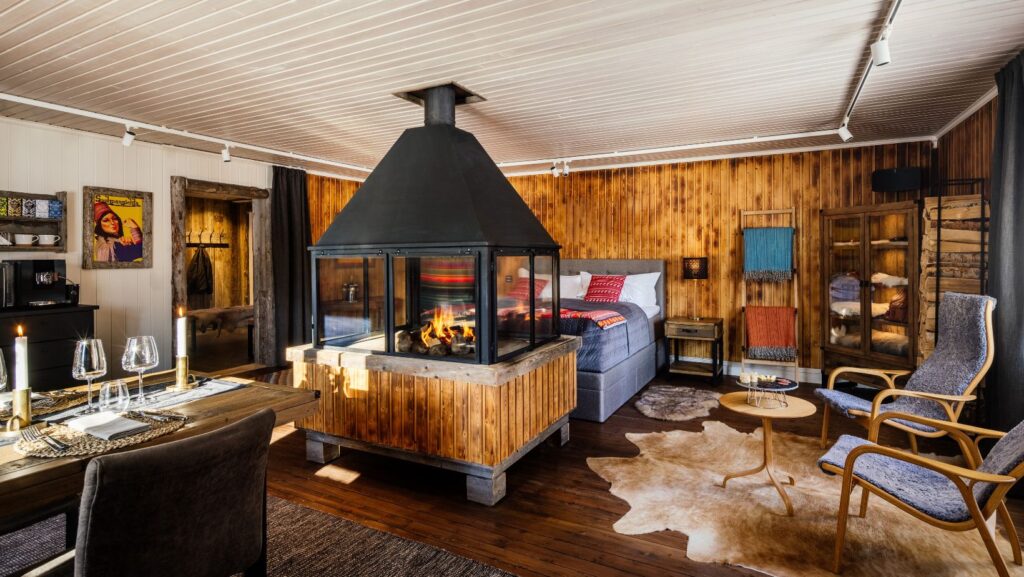 Frozen Lakes and a Northern Lights Safari
After breakfast, you will have the opportunity to head out on the frozen lake with cross-country skis where you can enjoy a campfire lunch. When you return back to the lodge you can take some time out in the sauna to relax and warm up after your time outdoors.
After dinner, you will then head out on a northern lights safari in a Panorama Glass Sledge, a fantastic and unique experience!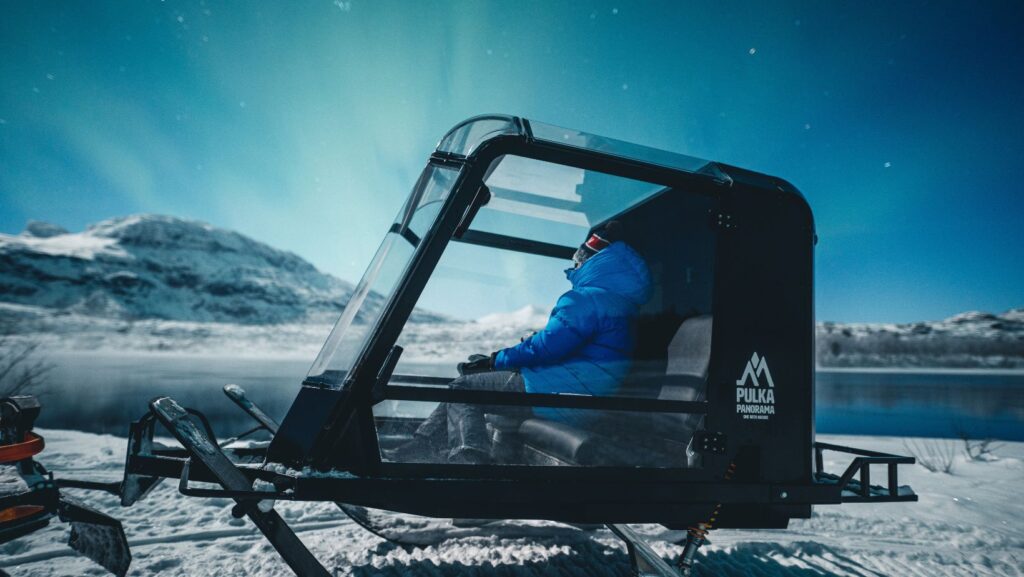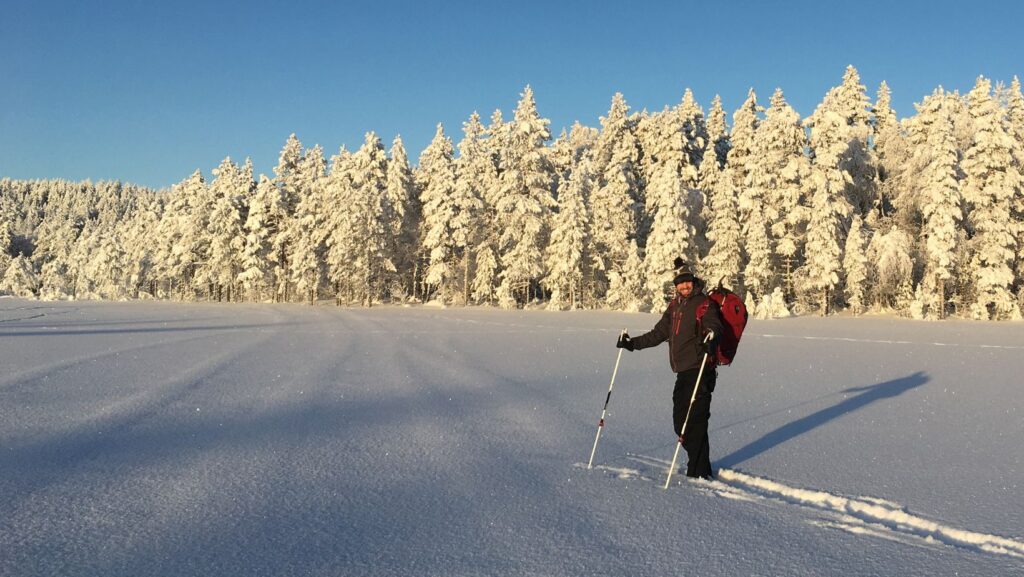 Snowmobile Adventure & Massage
Today combines both exhilaration and serenity.
Your morning starts with a thrilling snowmobile expedition through the surrounding valley, culminating in a fireside lunch. Your afternoon indulges you both with luxurious 90-minute massages.
This evening, in total bliss from your massages, you will enjoy your chef's gourmet dinner – and the option of stepping outside to spot the aurora is always there.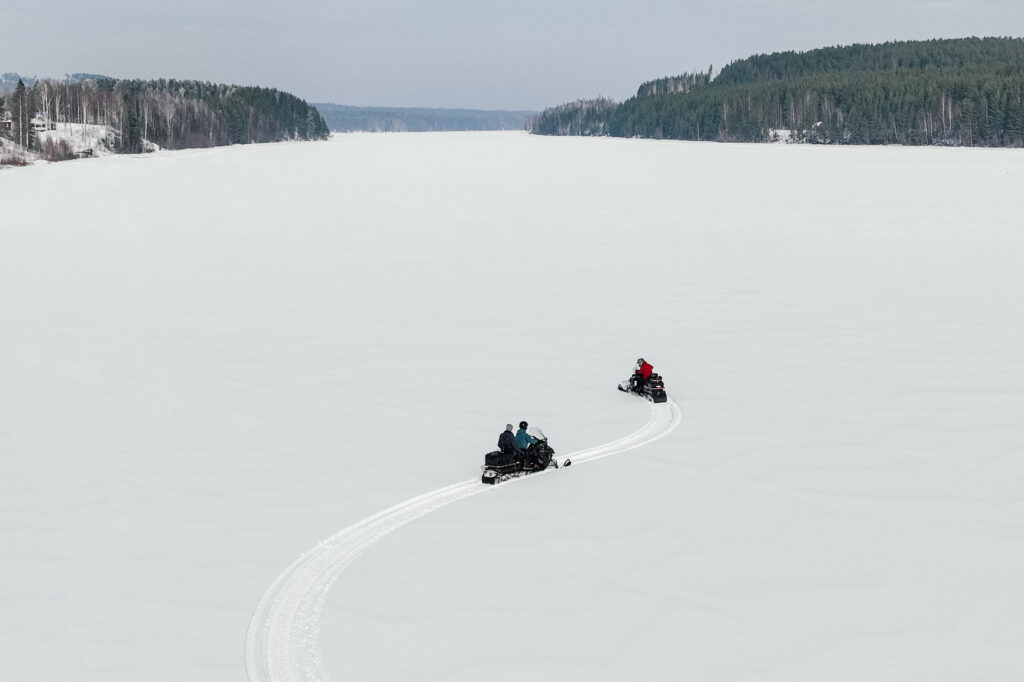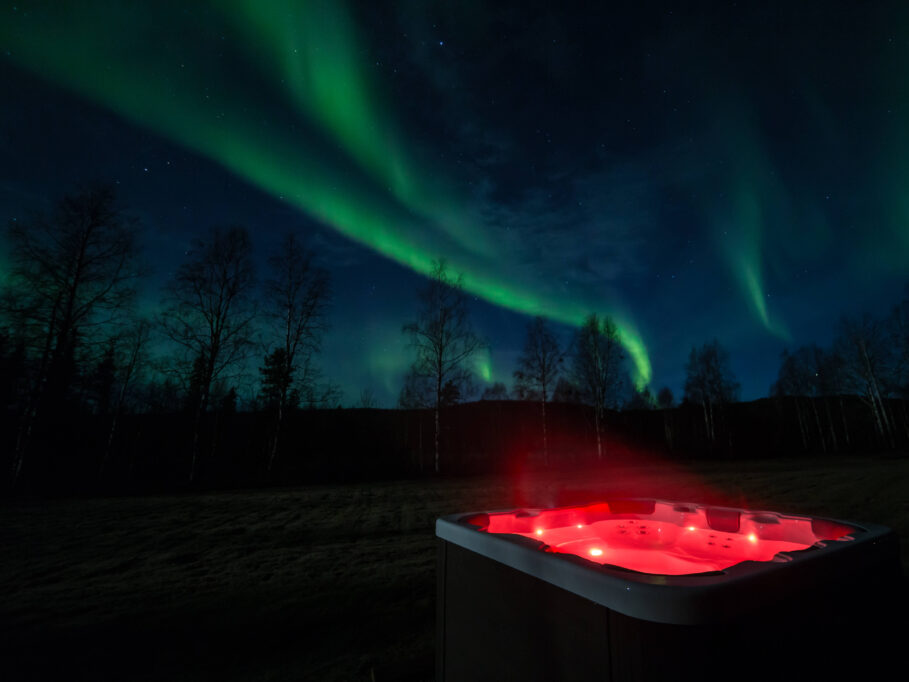 On your final morning, you'll enjoy an A LaCarte Breakfast before spending the morning exploring the area around you by way of snowshoes, cross-country skis or kick sled. After that, you'll then take your private transfer back to the airport.
Your adventure doesn't have to end here though – there are plenty of places to discover in Lulea and beyond. Why not pair up with a visit to Arctic Bath or Treehotel? Or perhaps head to Stockholm for a couple of nights in Sweden's capital city.