Experience the Icehotel with private activities
The ICEHOTEL is undoubtedly one of the most sought-after 'experiences' during a stay in Swedish Lapland and so it can get a little busy in peak season. Whilst the group sizes are never huge and you are still guaranteed an amazing experience; why not elevate it even more with your own private excursions during your stay?
Accommodation

Private Transfers

Private Activties
January
February
March
April
May
June
July
August
September
October
November
December
Best time to visit
Good time to visit
Average time to visit
Arrive in style
After landing at Kiruna Airport you will travel to the Ice Hotel in style – by husky sled! It is an incredible way to start your trip, travelling through a winter wonderland with your team of huskies, who will pull up right outside the doors of the hotel! Check into your lovely Kaamos warm room for the evening and enjoy a delicious dinner tonight in the restaurant.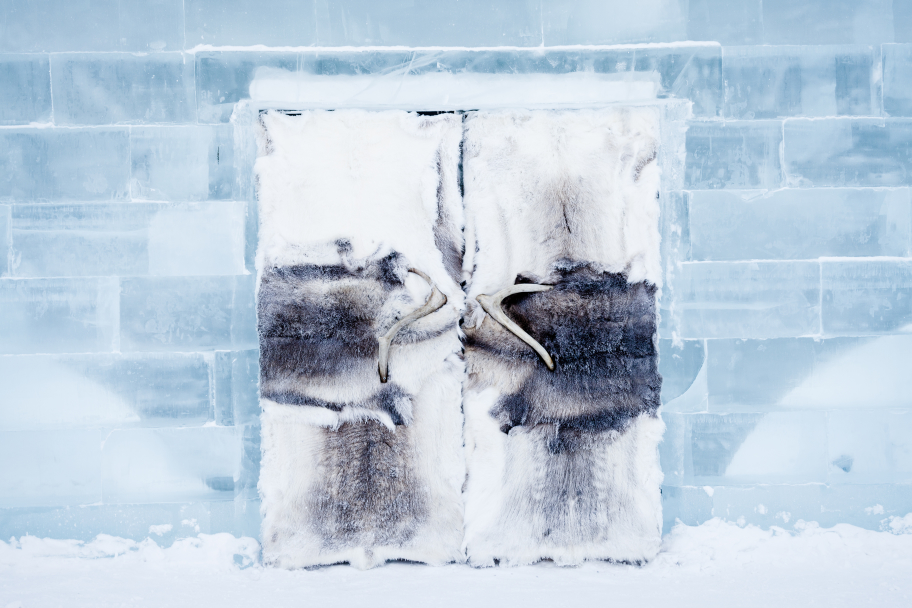 Huskies and Northern Lights
Today will be a magical day of adventure just for you! Try your hand at ice sculpting this morning – do as the ICEHOTEL's artists do and create your own sculpture from pure Torne River ice with guidance from your instructor using the tools the artists themselves use.
Afterwards, head out on a magical dog sledding adventure into the wintry landscape around you. Stop at a cosy cabin halfway through the tour to enjoy a delicious traditional lunch.
Tonight you will drive snowmobiles into the Arctic night to search the starry skies for the Northern Lights. Another cosy cabin awaits to serve you a delicious 2-course dinner in the wilderness before returning to the ICEHOTEL.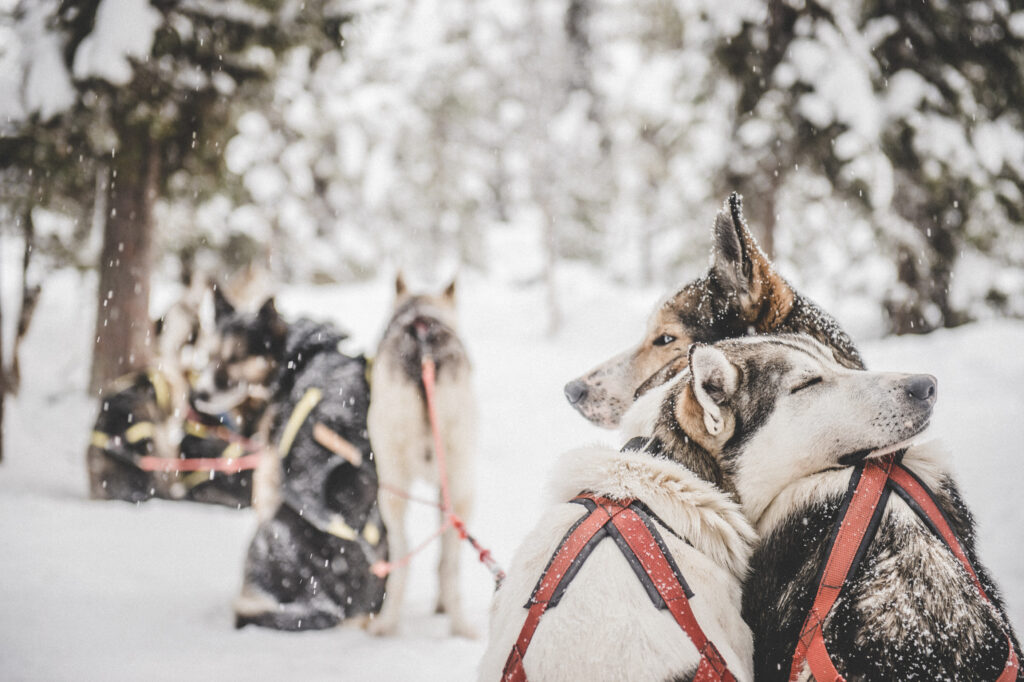 Relax and Unwind
A day of rest and relaxation is in order today; spend it at leisure in the spa and enjoy the peaceful surroundings. Tonight you will get to spend a night sub-zero in your very own deluxe suite at the ICEHOTEL! These beautiful hand-carved rooms are all individually designed and have their own warm en-suite bathroom. What a way to end your stay!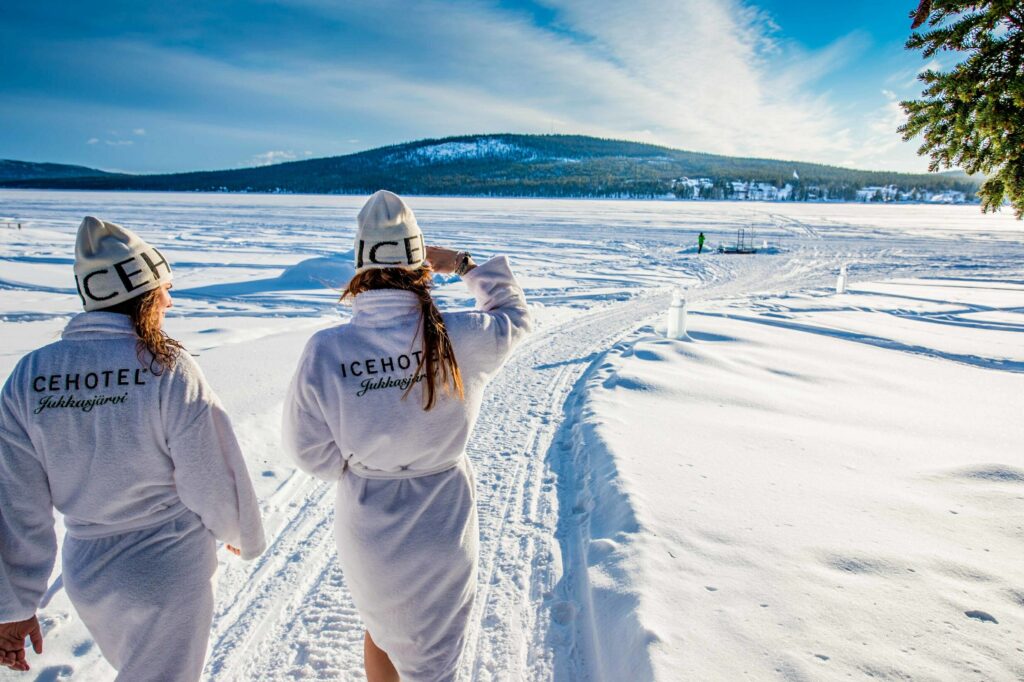 Departure
After enjoying a warming glass of lingonberry juice, enjoy a final delicious breakfast before taking your private transfer back to the airport.
If you're not ready for the fun to end; why not speak with one of our Adventure Artists to see how they can tailor, adjust or extend this trip for you!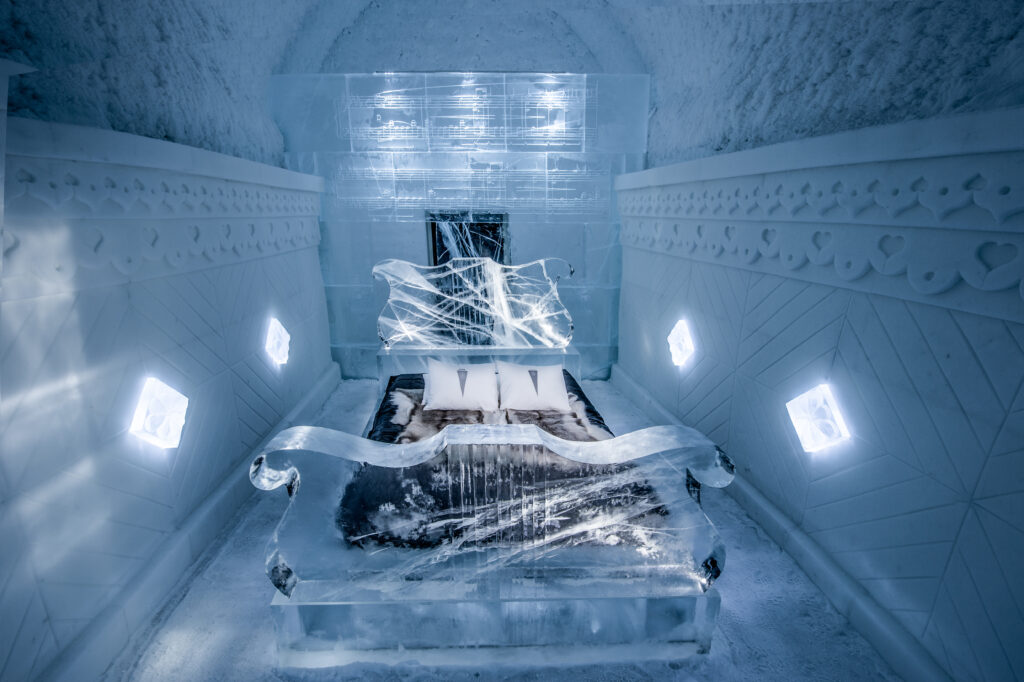 Take me to the Ice Hotel
Simply get in touch by using one of the telephone numbers listed below, emailing us directly at [email protected], or using our contact form.