This amazing itinerary has been designed to give you and your loved ones the opportunity to spend some quality time together, and enjoy some of the Arctic's best-loved adventures in some incredibly unique settings and accommodations. All hired on a private and exclusive basis you will not share your experience with anyone else so it really is the adventure of a lifetime with those that are most special to you. This itinerary is based on 6 adults travelling together. If your requirement, number of travellers or age range is different then reach out to one of our Adventure Artists today and they will be able to provide a wonderful tailor-made itinerary and quotation just for you!
Trip Includes:
Accommodation

Excursions

Transfers

Full Board
Arrive into Lulea
Arrive into Lulea Airport and start your Arctic adventure right away by meeting some friendly moose and feeding them by hand! Did you know they love bananas? Your private transfer will then continue onto Lassbyn from where you will experience a thrilling snowmobile safari across the frozen river to the brand-new Aurora Safari Camp. Settle into your 3 teepees and use the great facilities on offer this afternoon. After a delicious 3 course welcome dinner, keep watch for the northern lights.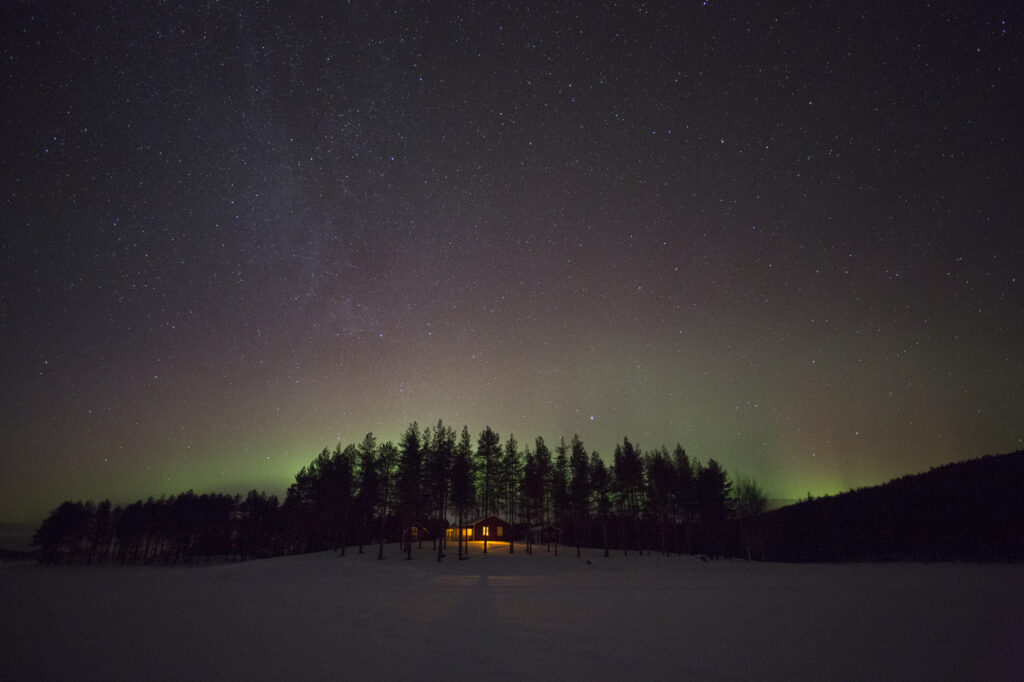 Meet the Reindeer and cross the Arctic Circle
After breakfast, it is time to meet the most iconic animal of Lapland – the reindeer! Learn about local Sami culture over a traditional lunch, and even enjoy a short sled ride. There will be time to cross the Arctic Circle line before heading back to the camp for dinner, and to relax in the sauna frozen into the lake to look for the northern lights!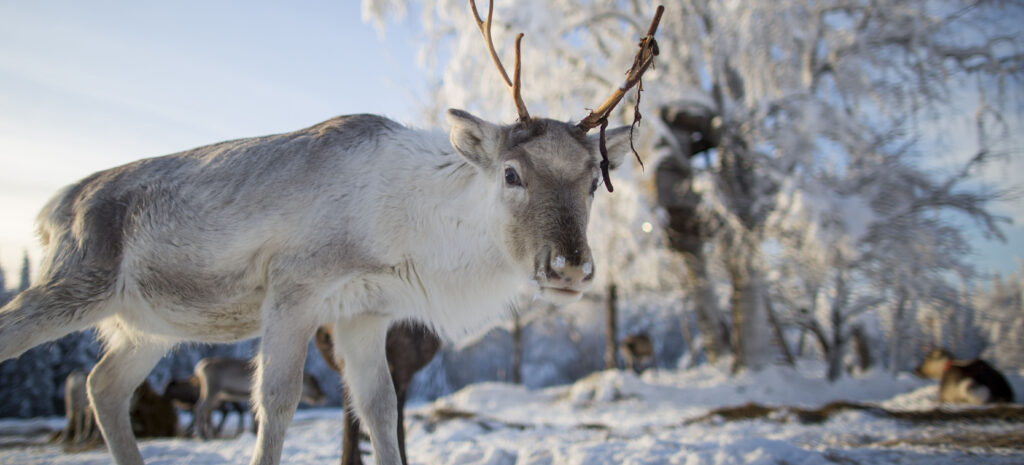 Time to test your snowmobiling skills again, as you drive yourselves through the winter landscape to your next destination – Arctic Retreat. Check into your 3 luxury cabins and relax this evening. Perhaps warm up in your private jacuzzis and wood-fired sauna? This afternoon enjoys an exclusive family reconnect activity only available through Off the Map Travel:
For kids 4-11
Exclusive bread baking in the outdoors. Learn to cook traditional Sami Gáhkko bread. A delicious accompaniment for stews and soups and is gorgeous with any kind of cheese. There are many ways to bake it but the best is to bake in a frying pan on the campfire. Kneading the dough is half the fun!
For kids 11 – 18
Exclusive outdoor winter skills. Learn to make a fire in the snow with a flint, drill a hole in the ice and try to catch fish, make hot chocolate or tea over the open fire and learn to stay safe and dry in the Arctic winter climate.
After dinner, there will be great northern lights opportunities again as you will be far away from any light pollution.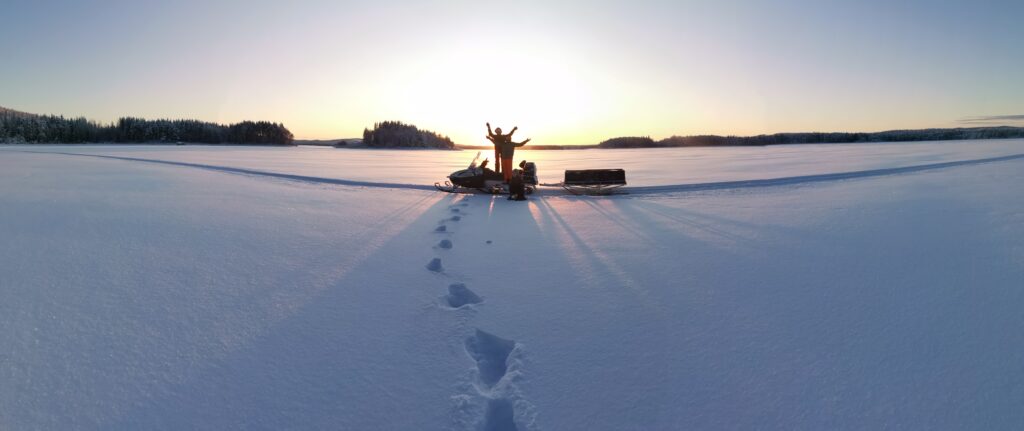 Husky Adventure
Another meeting with friendly Arctic wildlife awaits, and today it is with huskies! Drive your own team of excitable dogs through the snow, and stop for lunch over the campfire during your journey. This evening is at your leisure to relax together at Arctic Retreat.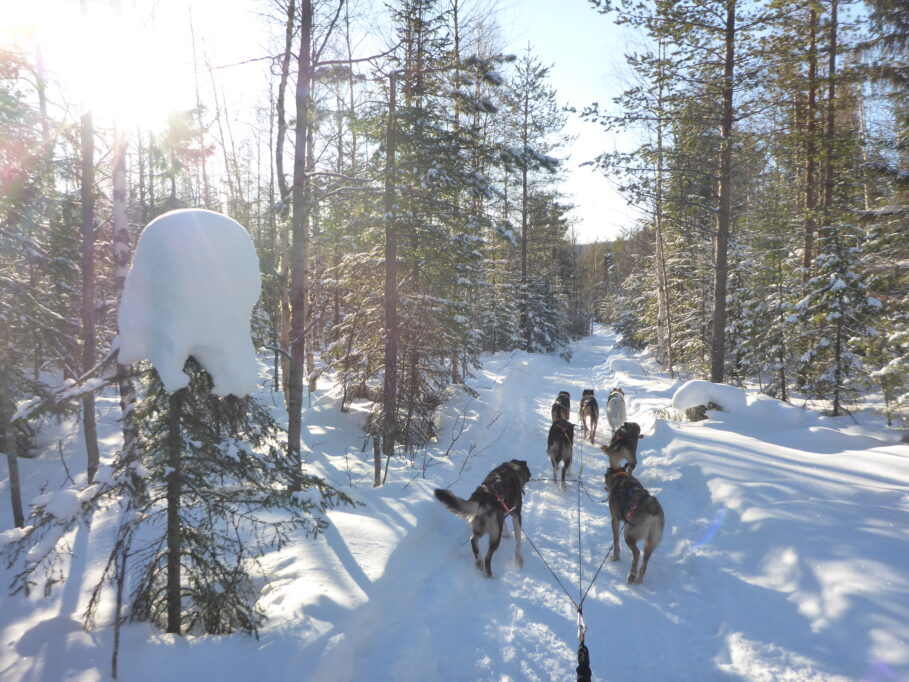 Flight back home
Check out this morning and take your private transfer back to the Airport for your onward journey. Perhaps there will be time to stop at the UNESCO world heritage Gammelstad Church town for some exploring.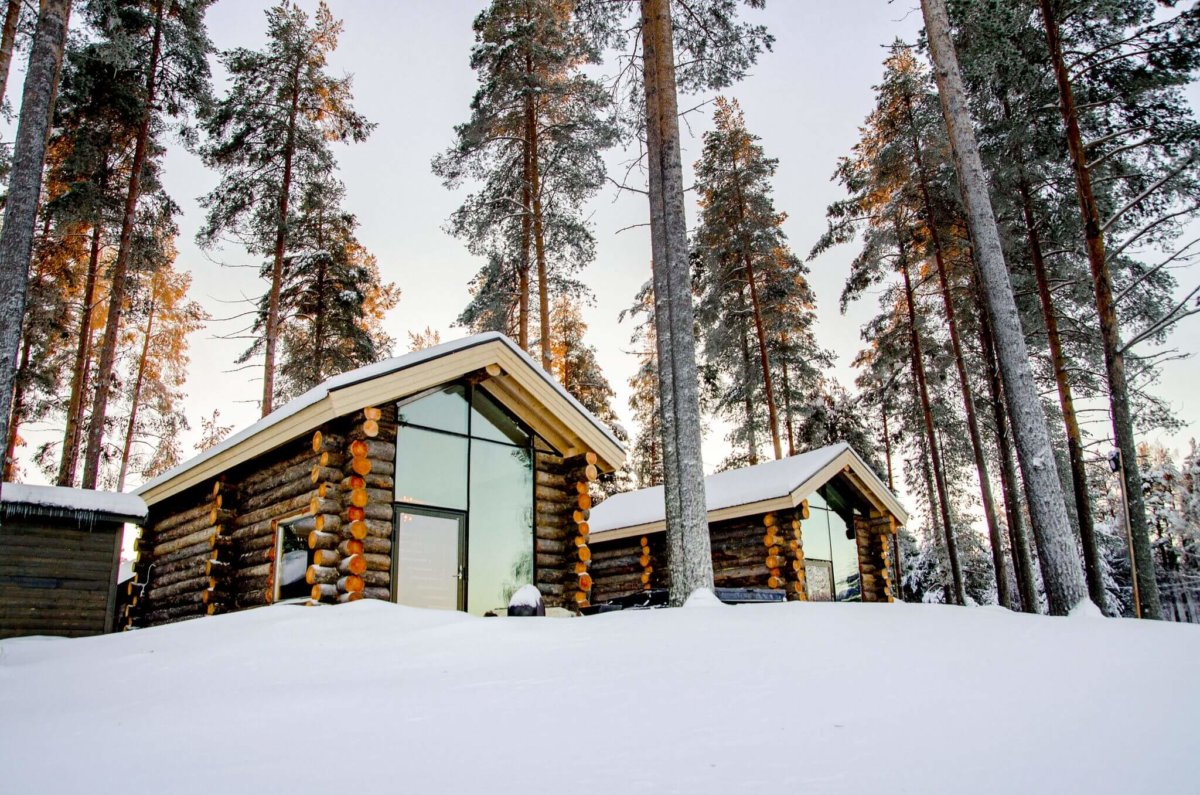 I want to Reconnect Under The Aurora
Simply get in touch by using one of the telephone numbers listed below, emailing us directly at [email protected], or using our contact form.