Lofoten is an archipelago in the North of Norway in the county of Nordland. At 68N the islands lay within the Arctic Circle and are a mixture of wilderness landscapes and small and picturesque fishing villages and towns. As well as tourism Lofoten is a very important fishing centre for cod. One of the key sights on the islands are the large wooden drying racks which are used to hang thousands of cod at the end of the Spring. Perfectly positioned for nature lovers and Northern Lights hunters.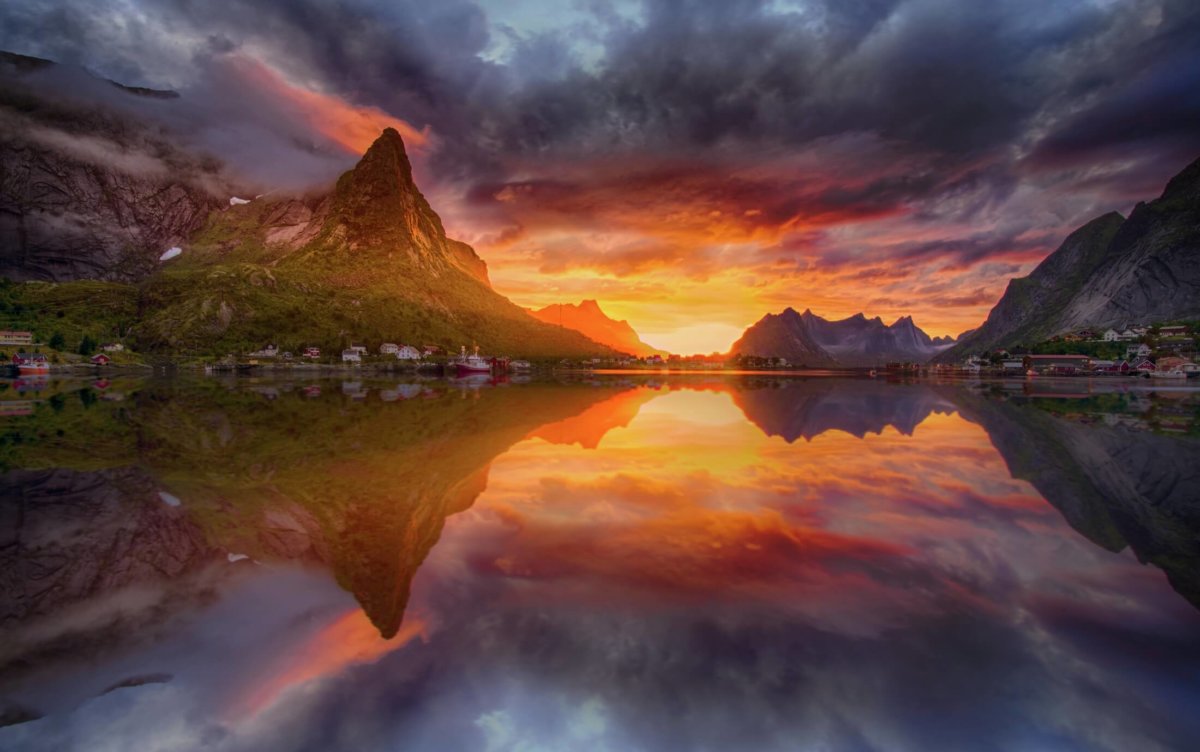 1
Tailor-made Design
Our expert Adventure Artists have first-hand knowledge of all of our destinations and can create bespoke itineraries to suit your every taste and requirement whilst providing personal tips and advice for your once-in-a-lifetime holiday experience.
2
Authentic Experiences
Whether you choose to learn all about the Sami lifestyle in the Arctic Circle or head into the rainforests of Costa Rica to see the native wildlife you are guaranteed to have a real, honest experience with hand-picked suppliers and guides. They will bring these experiences to life with genuine passion to fully immerse you in your chosen destination.
3
Responsible Travel
Ensuring that we are looking after our planet is at the top of our priority list. Partnering with key players in conservation such as WDC (Whale and Dolphin Conservation) means that our holidays are always giving back too.
Experience in 360 - Coming Soon!
Learn more about flights, climate and geography for this destination.
Getting there:
There are small domestic airports serving the islands including Røst, Leknes and Svolvaer – all with flights from Bodo. For more choice flights arrive at Evenes airport from Oslo regularly throughout the day and then it is a 2 hour transfer to Svolvaer.Road connections are good and there are also many ferries that serve the islands.
Climate
Even though Lofoten is within the Arctic Circle the islands experience one of the world's largest temperature anomalies for a place so highly elevated. Due to the Gulf Stream, although the winter can be cold considering the latitude, it is certainly warmer than other places of a similar latitude such as Greenland and Alaska. In the Summer it is not uncommon to see temperatures around 23 degrees.
Geography
Lofoten in North Norway is an archipelago in the west coast of Norway, laying North of the Arctic Circle. The main islands are Austvågøy, Gimsøy, Vestvågøy, Flakstadøy, Moskenesøy, Værøy and Røst but there are many small islands too.
Plants and Animals
The sea is rich with life and Lofoten has the world's largest deep water coral reef. There is also a very high number of sea eagles and millions of other sea birds. Otters are also common and on the larger islands you can find elk. Whales are also spotted although large whales seem to have mainly disappeared.