In Northern Sweden, Lapland Guesthouse offers an exquisite getaway. Just a short journey away from Kiruna Airport, this cosy retreat beckons discerning travellers to venture deeper into the enchanting region of Kangos. Your host, Johan, is dedicated to ensuring your every desire is met as you immerse yourself in the heart of Swedish Lapland. A world of rustic luxury awaits, from sympathetically designed accommodations to an array of snow-cloaked activities that will captivate your senses. Furthermore, the opportunity to witness the mesmerizing Aurora Borealis is an experience that will forever etch itself into your memories. Your journey to Lapland Guesthouse promises a blend of elegance and adventure amidst the untamed beauty of Swedish Lapland.
Trip Includes:
Accommodation

Transfers

Excursions

Full Board
Kiruna
Arrive at Kiruna Airport where you will meet your transfer and get taken to your accommodation for the next three nights. Settle in before enjoying a delicious dinner and perhaps taking a dip in the hot tub – you might even get lucky with a performance from the northern lights!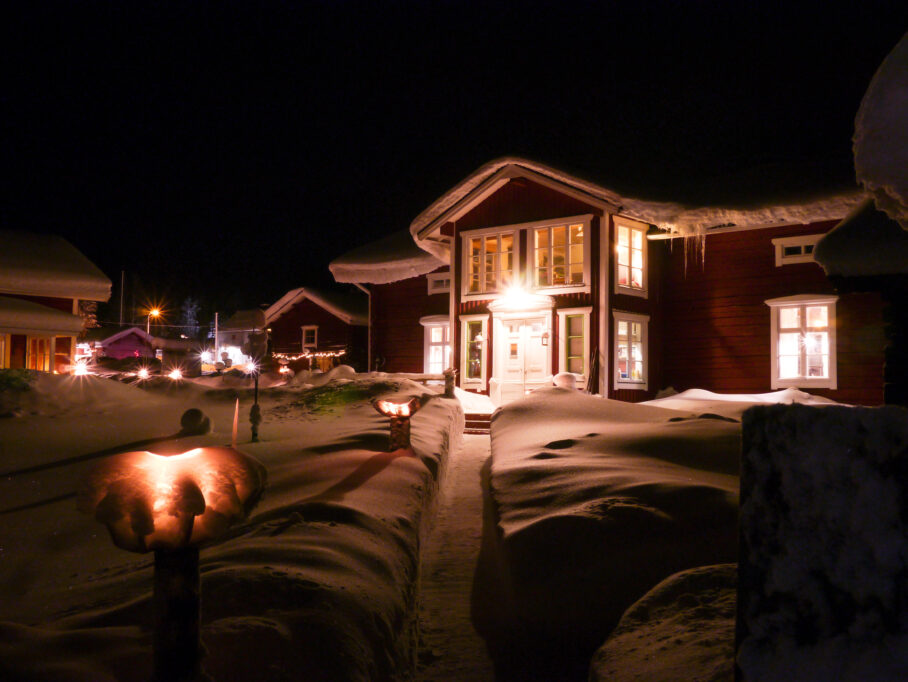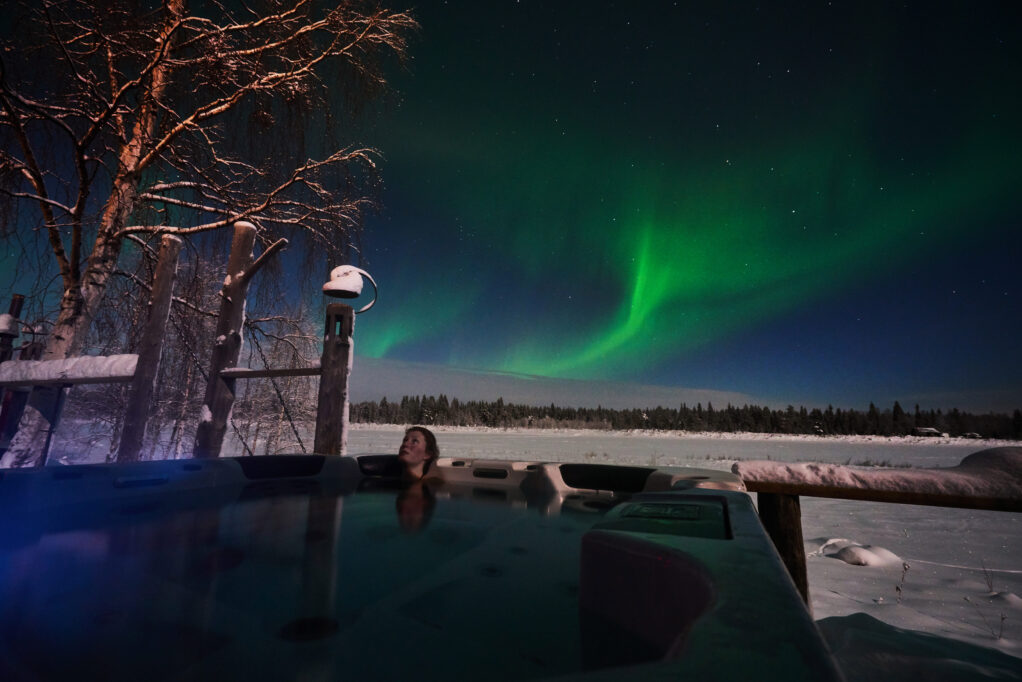 Husky Sledding and Northern Lights
Today you will get to spend some time in your beautiful surroundings by heading out with a team of dogs as you learn the art of mushing and get to know your new four-legged friends. They might be noisy at the beginning but there are no words to explain the sound of their padding feet on the soft snow and the silence that comes with it once you get going – the perfect experience in Swedish Lapland.
In the evening you'll head out on a Northern Lights safari and explore a little further afield to see if you can witness the elusive aurora.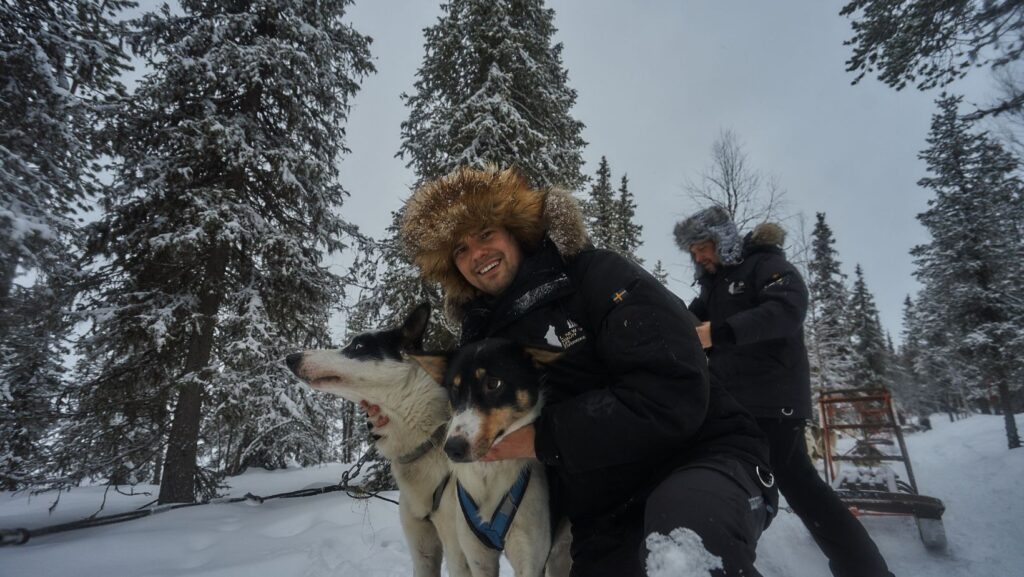 Snowmobiling
As you have ticked off dog sledding as an experience, we feel it is only right to next give snowmobiling a try – so today you will head out on an epic snowmobile adventure as you explore the surrounding white winter landscapes. A great opportunity for adventure and sightseeing in one.
In the afternoon you can take some time out in the sauna and hot tub before enjoying your final dinner at the guesthouse, and a final check of the skies for the aurora!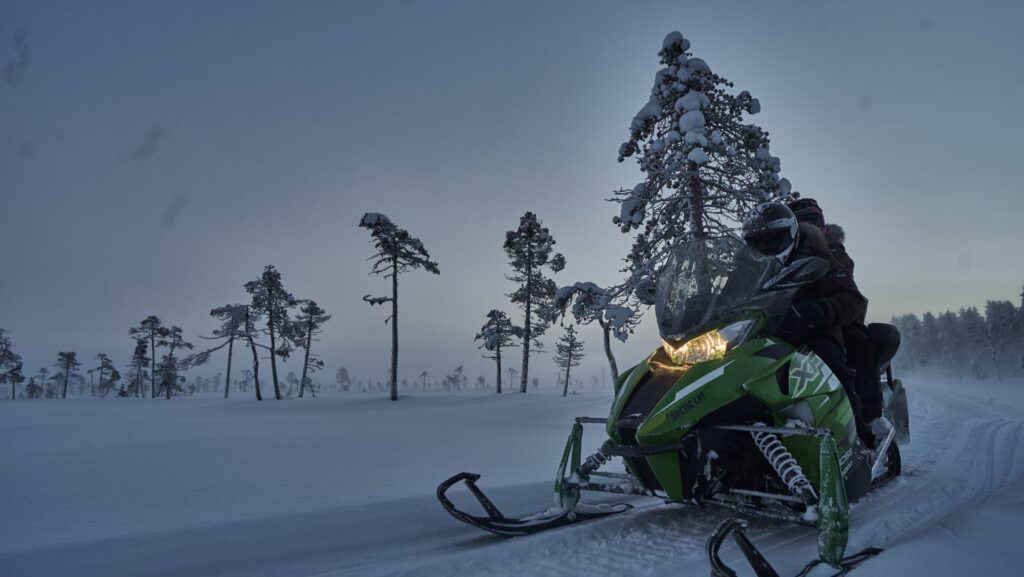 Time to head home
After breakfast, enjoy some snowshoeing before taking your transfer back to the airport and making your way home. It doesn't have to end here though, as there are plenty of other places you can explore, whether that is extending your trip to include a visit to the Ice Hotel, hopping on a train to Lulea or Narvik, or heading to Stockholm. Just speak to your Adventure Artist about what options are available – you might even want to stay longer at Lapland Guesthouse, and with Johan's hospitality we don't blame you!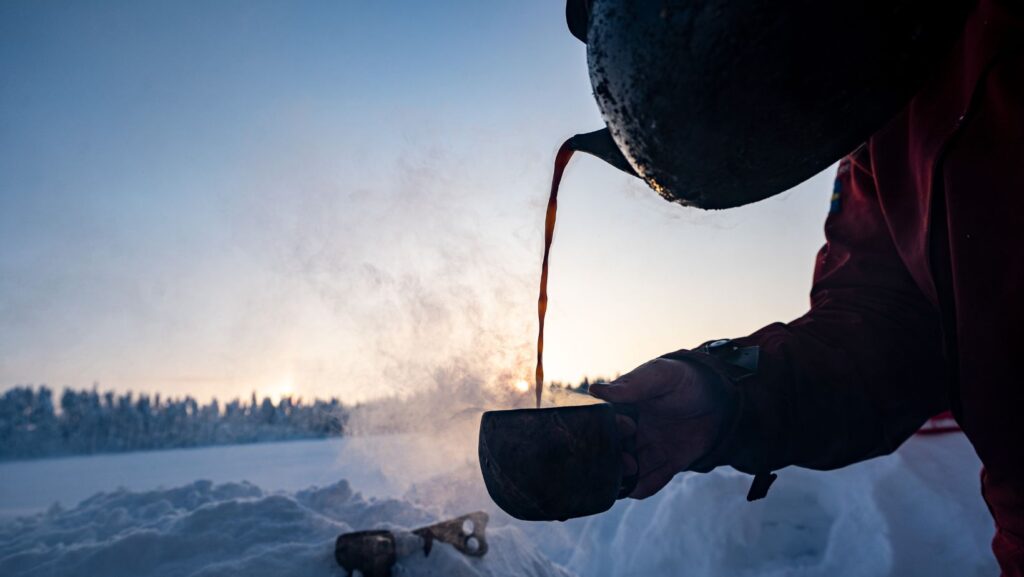 Take me to Lapland Guesthouse
Simply get in touch by using one of the telephone numbers listed below, emailing us directly at [email protected], or using our contact form.