This journey combines the vibrancy of city life with the tranquillity of the surrounding natural beauty, the focus here is on embracing the serene environment. Although you might be too far south to witness the awe-inspiring aurora borealis, there are still incredible opportunities for stargazing.
Moreover, the trip also offers fantastic hiking adventures in the picturesque landscapes of Southern Norway. Lace up your hiking boots and embark on trails that wind through breathtaking mountains, lush forests, and sparkling lakes. The region's natural beauty is truly captivating, and hiking allows you to immerse yourself in its wonders, discovering hidden gems along the way.
Whether you choose to embark on a thrilling hike or simply relax and marvel at the brilliance of the starry skies from the comfort of your glass igloo, the Southern Norway Hiking and Luxury Igloo Experience promises an unforgettable journey that combines nature, relaxation, and a touch of luxury.
Trip Includes:
Accommodation

Transfers to Glass Igloo

Excursions

Breakfast
Arrive into Oslo
Arrive into Oslo and take the train from the airport straight to the city centre – check into your accommodation which will be the Amerikalinjen hotel.
Amerikalinjen is a historic hotel located in the heart of Oslo, Norway, renowned for its rich maritime history and luxurious accommodations. Housed in a beautifully restored building that once served as the headquarters of the Norwegian America Line, Amerikalinjen seamlessly blends old-world charm with modern elegance. As you step inside, you'll be greeted by a captivating atmosphere that reflects the transatlantic voyages of the past. The hotel boasts stylish rooms and suites adorned with elegant furnishings and contemporary amenities, providing a comfortable retreat for guests.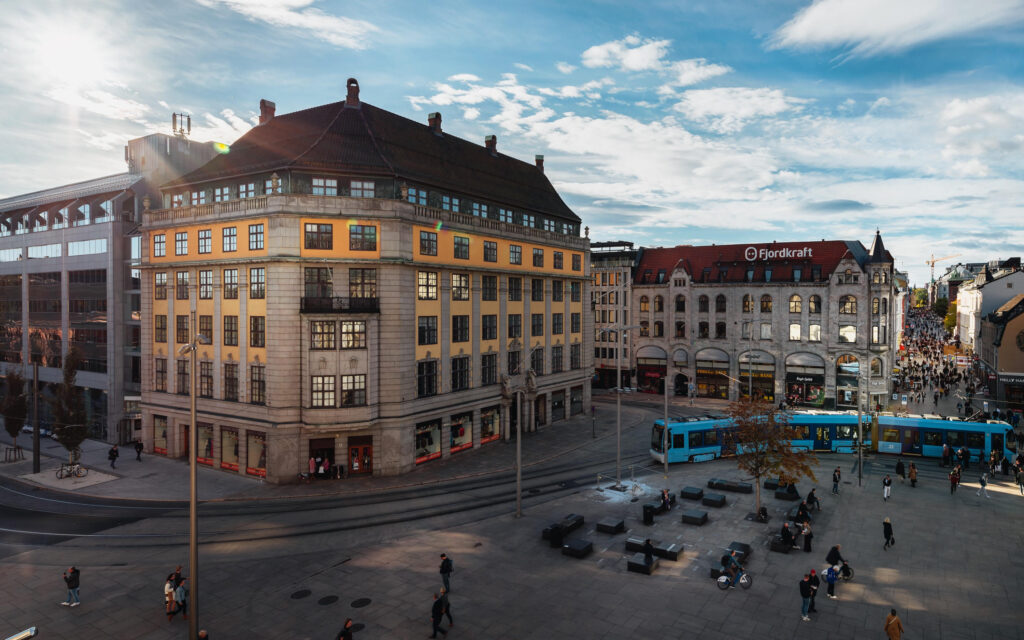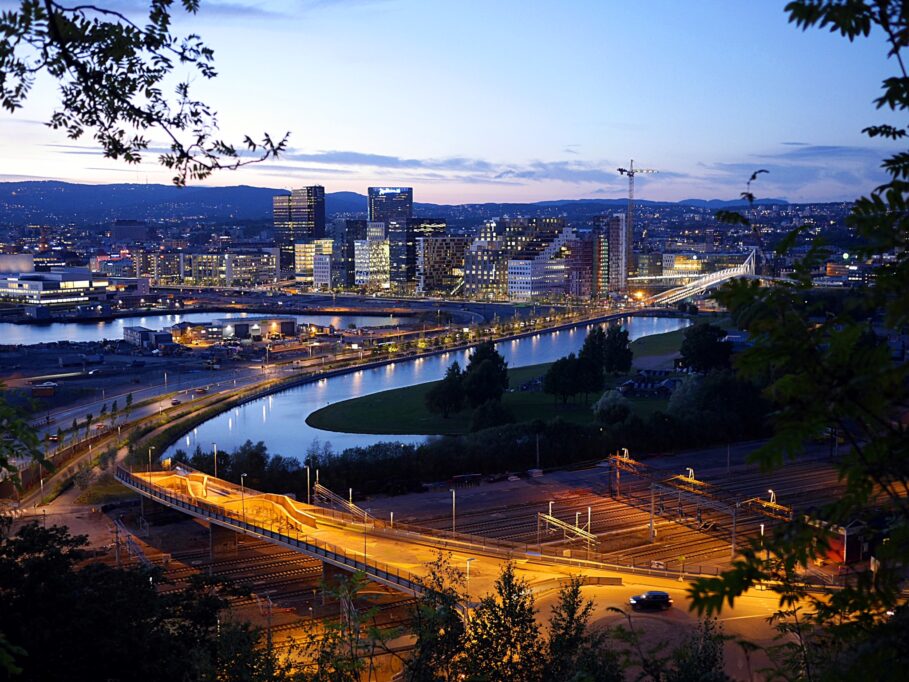 Day to Explore Oslo
Start your day with a leisurely stroll along the picturesque waterfront of Oslo, taking in the refreshing breeze and admiring the vibrant mix of modern architecture and charming historical buildings.
Make your way to the bustling Aker Brygge district, where you can indulge in a delicious Scandinavian brunch at a trendy waterfront café, while enjoying panoramic views of the city and the Oslo Fjord. Afterwards, delve into the city's rich cultural heritage by visiting the impressive Vigeland Sculpture Park, home to more than 200 captivating sculptures by Gustav Vigeland.
Immerse yourself in Norway's art scene at the renowned Munch Museum, where you can discover the iconic works of Edvard Munch, including his masterpiece, "The Scream." To recharge, head to Grünerløkka, a vibrant neighbourhood known for its eclectic boutiques, hip cafés, and quirky street art. Explore the lively food markets and indulge in local delicacies before taking a leisurely bike ride around the stunning Nordmarka forest or a relaxing boat trip on the Oslo Fjord, offering breathtaking views of the surrounding islands and coastal landscapes.
Finally, conclude your day with a visit to the striking Oslo Opera House, where you can catch a captivating performance or simply enjoy the stunning architecture and panoramic vistas from its rooftop terrace.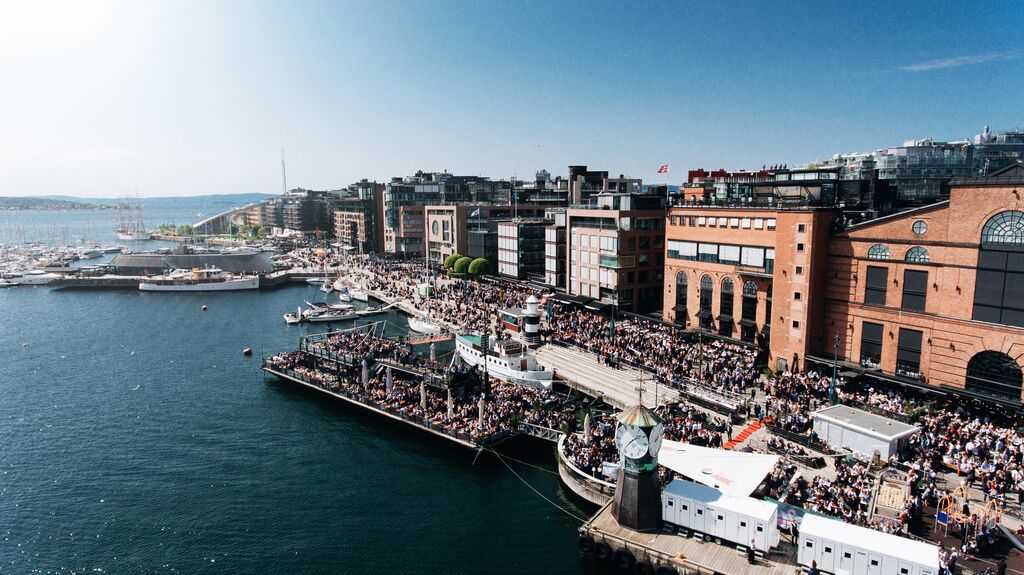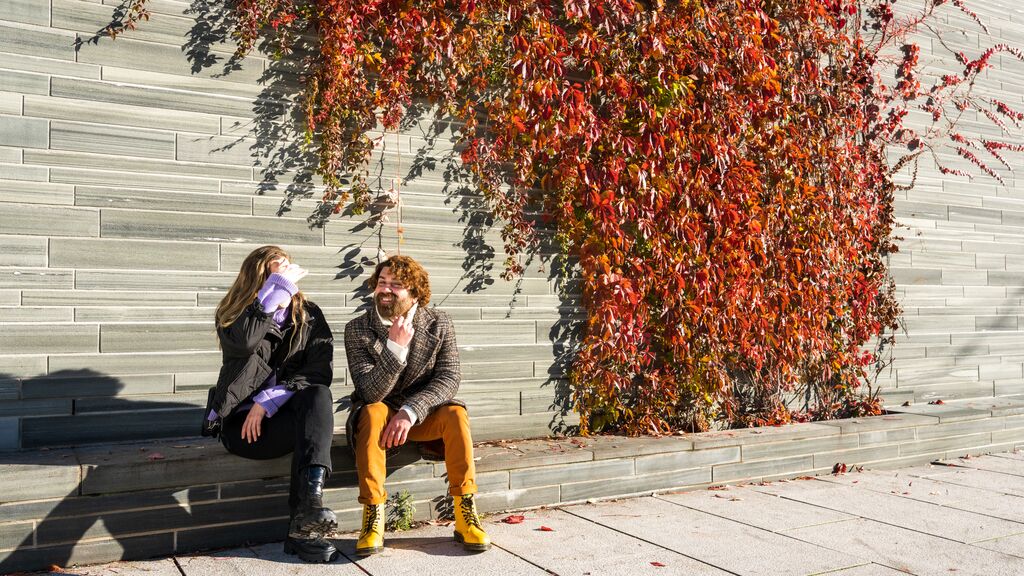 Head to your new accommodation - Elgtråkket i Aurskog
After checking out in the morning you will be picked up by your transfer – along the way to your location you will get the opportunity to pick up some supplies such as snacks and things for lunch. Dinner will be provided on your first night and breakfast is included during the stay too.
You will have the afternoon to explore your surrounding area – a perfect opportunity to do some hiking or perhaps you might like to just relax in your new natural surroundings.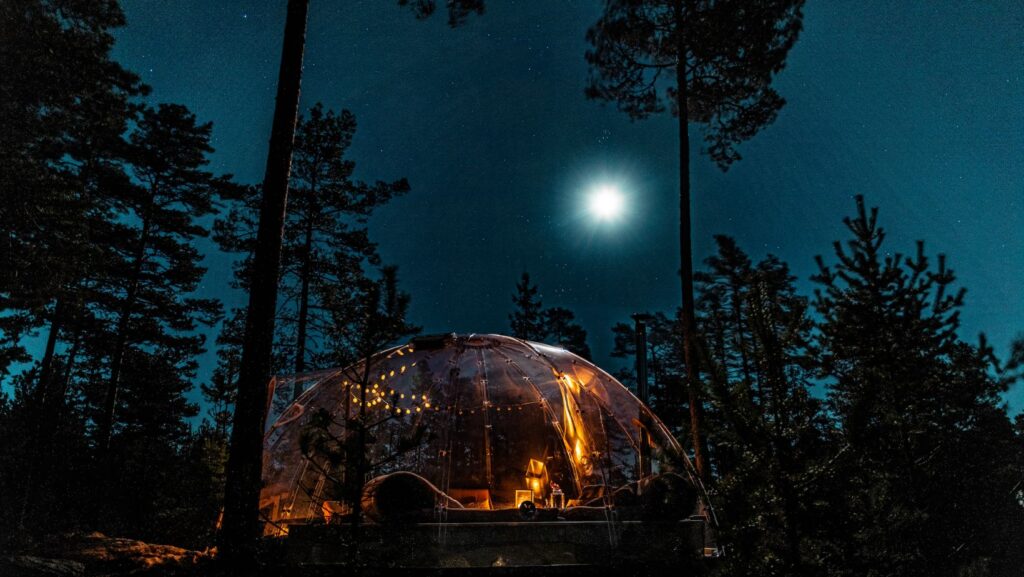 Walking with Alpacas and Dinner at Fjøset
After breakfast you have some time to relax before then heading out a trip to go walking with alpacas. The Alpaca farm is 10 minutes walk from the igloo and you can enjoy a walk with them through the woods.
In the afternoon you might like to explore the Mangenskogen forest which has plenty of hiking opportunities to explore.
In the evening you will be taken to Fjøset Restaurant & Bar where you can enjoy and evening meal – your guide will then drop you back from the restaurant after your dinner for you final night in your glass igloo.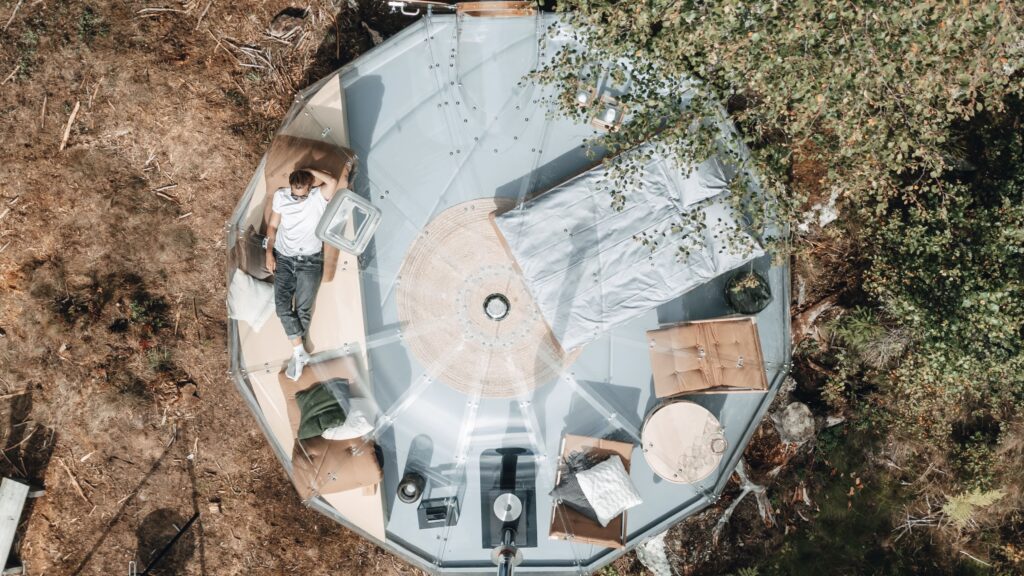 Transfer back to Oslo
After breakfast your transfer will take you back into Oslo where you will check back into your hotel and take some time out to relax before catching up on anything you might have missed from the start of your stay.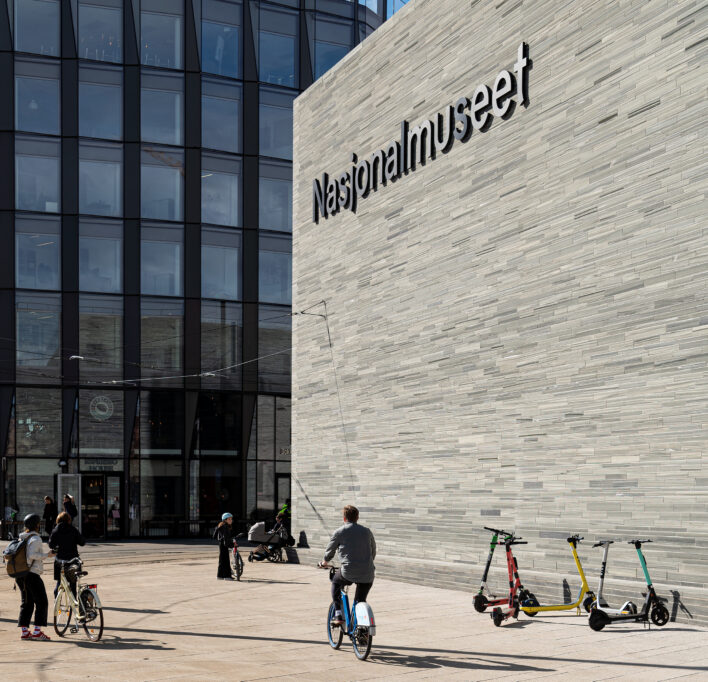 Time to head home
Today you will make your way back to the airport but depending on your flight you might still have some time for some other activities such as visiting the floating sauna or having a private tour. Your doesn't have to end here either – Oslo is a gateway to plenty of other places so if you want to extend you stay let our team know and they can share some ideas with you as to what you can potentially do next.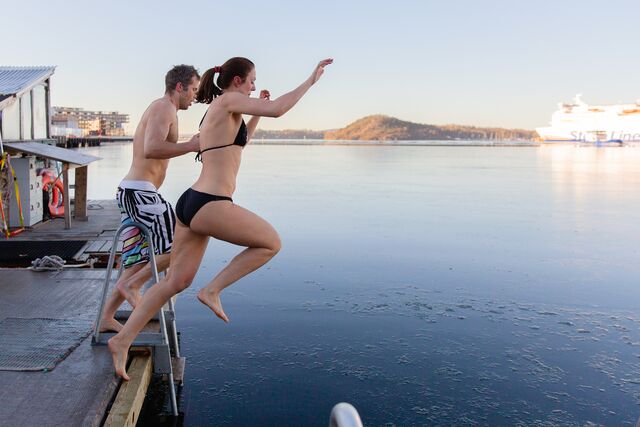 I want a Southern Norway Hiking and Luxury Igloo Experience
Simply get in touch by using one of the telephone numbers listed below, emailing us directly at [email protected], or using our contact form.