Discover the Floating Safari Camp, a hidden gem just South of the Arctic Circle. Located one hour from Luleå, half an hour from Boden, and a quick 10-minute boat ride from Aurora Safari Camp, this unique experience offers complete seclusion in a stunning bay on the expansive Lake Degerselet.
Life on the water is a dream come true at the Floating Camp. Experience the joy of canoeing, kayaking, and fishing in the pristine surroundings. Indulge in delicious meals and unwind with sauna sessions under the mesmerising Arctic skies. Don't miss the opportunity to take a refreshing swim in the lake, where temperatures can reach a comfortable 18-25°C, despite its Arctic location.
Your comfort is ensured with two Safari Style tents and one Twin room, featuring stylish interiors and serene views of the river. Allow yourself to unwind and relax in this floating paradise.
Transfer

Accommodation

Excursions

Full Board
Arrival to your Floating Camp Safari
Upon arrival at Luleå Airport, you will be greeted by your private guide who will accompany you on a transfer to the Floating Safari Camp reception. From there, a boat transfer will take you to the captivating Floating Safari Camp itself.
Before dinner, guests can indulge in a rejuvenating sauna session, allowing them to unwind and relax. As the day winds down, a sumptuous 4-course dinner awaits, prepared by a private chef who doubles as a knowledgeable host and guide, ensuring a personalised and memorable dining experience. The night is spent in the comfort of the Floating Safari Camp, where the tranquillity of the surrounding waters creates a soothing ambience for a restful overnight stay.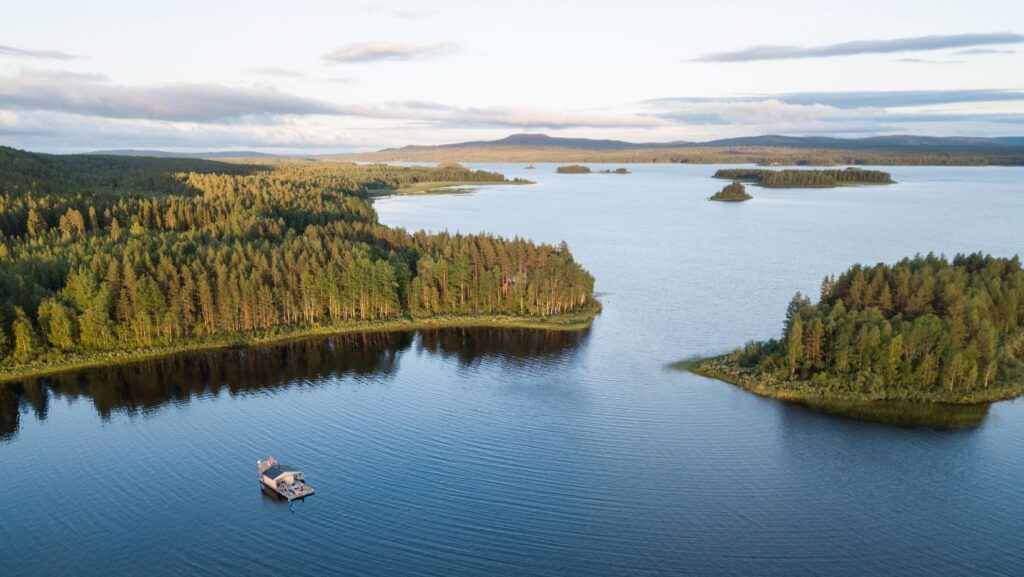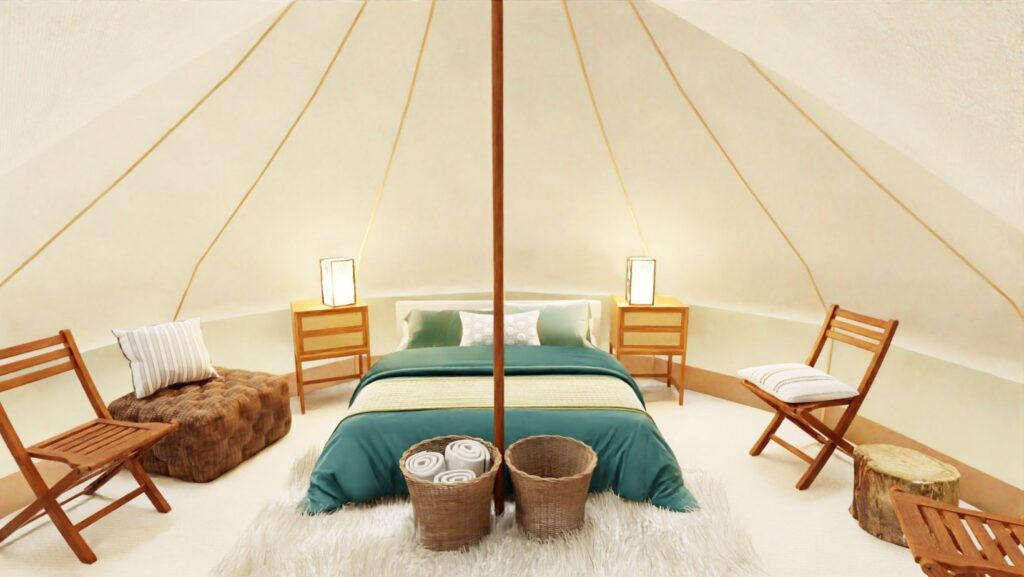 Pick your activity
Both your breakfast and lunch will be prepared by your private guide and then during the day you have a number of fantastic options when it comes to activities which include; canoeing, kayaking, paddle boarding, swimming, and fishing, providing opportunities to immerse oneself in the stunning natural surroundings.
In early evening enjoy a sauna session before then being taken out on an evening boat trip for a BBQ dinner – an exclusive experience only possible do with with Off the Map Travel.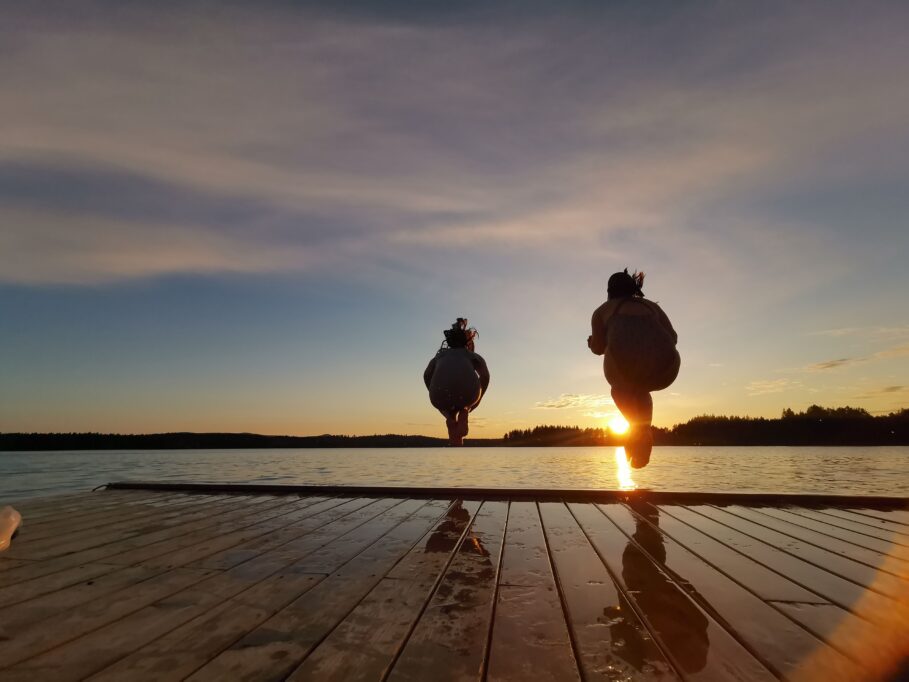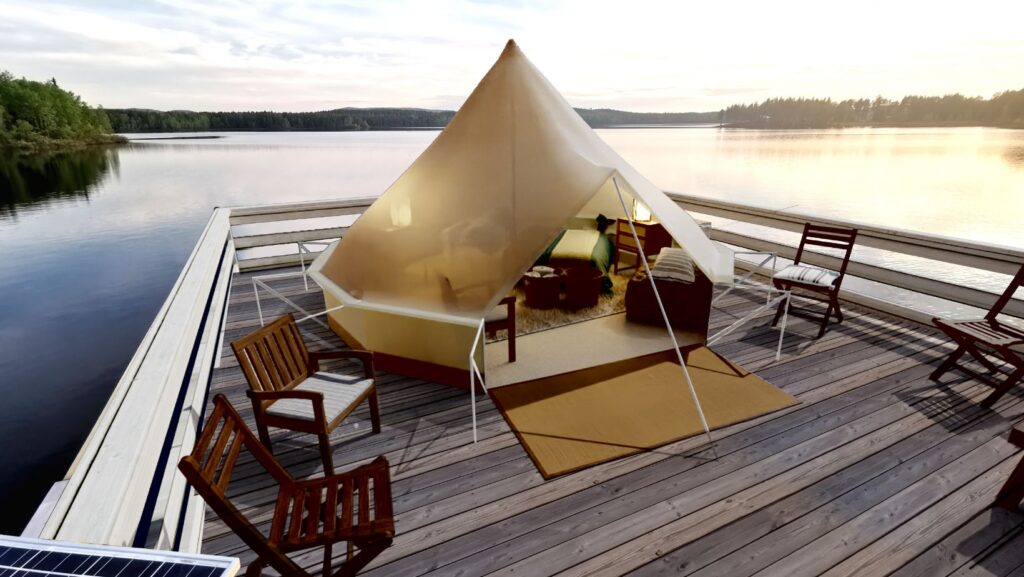 In the morning your guide will prepare breakfast for you before then taking a canoe transfer from your Floating Safari Camp across to the Aurora Safari Camp – here you will have lunch with a glass of bubbles before then taking the afternoon to relax.
Take advantage of a forest sauna session before then settling down for a 4-course dinner.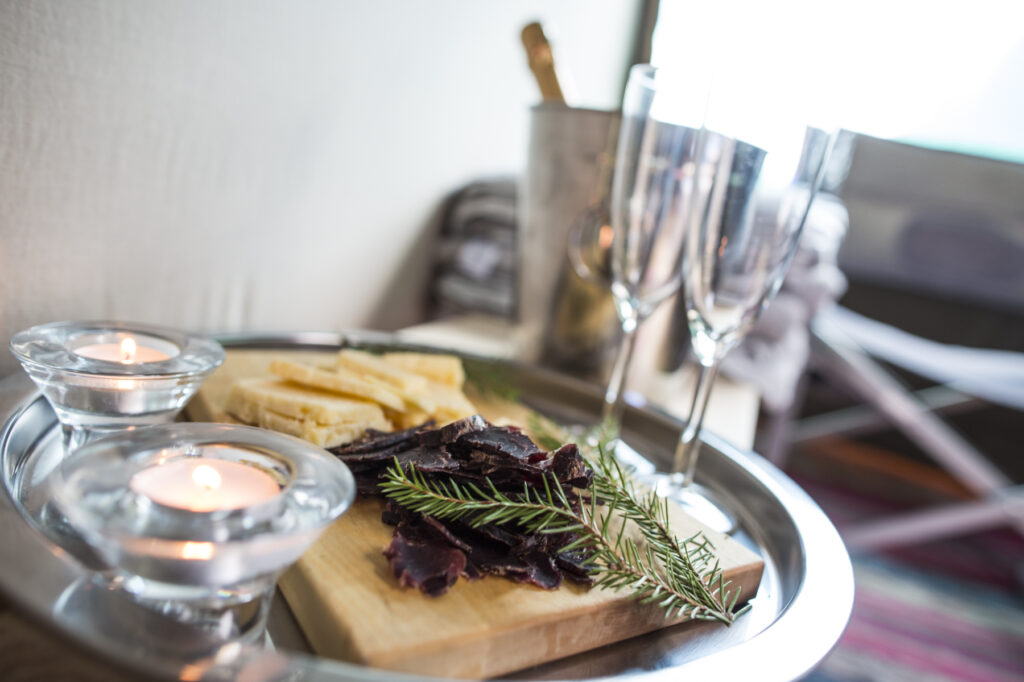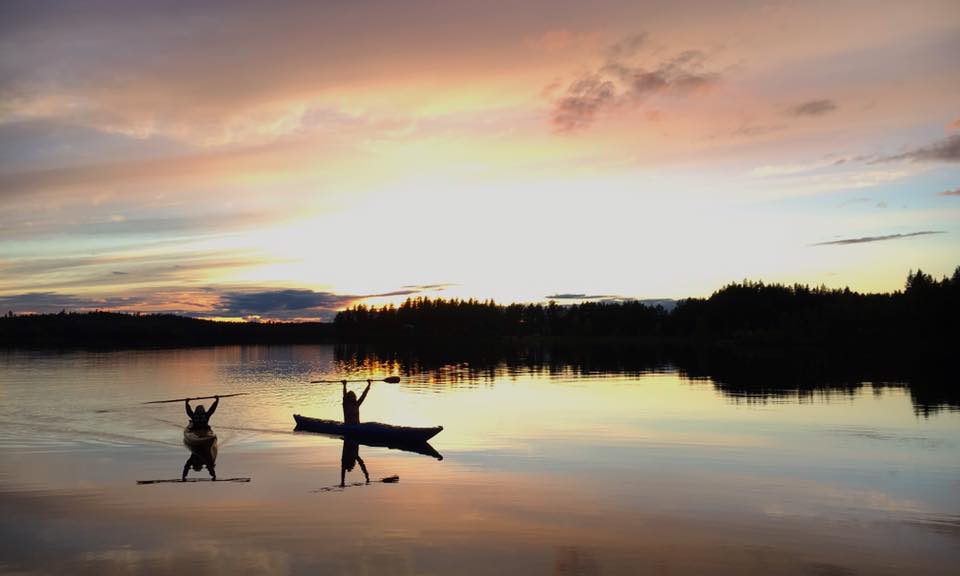 Time to head home or extend your stay
After breakfast you will be transferred to the airport via a forest guided tour – your trip doesn't have to end here though as there are plenty of opportunities to extend your stay here or in another location; perhaps you want to head to Stockholm city for a couple of nights back in civilisation, or maybe you want to travel further into the forests of Swedish Lapland. Just speak to our specialists who will be able to assist you in putting forward some suggestions and ideas.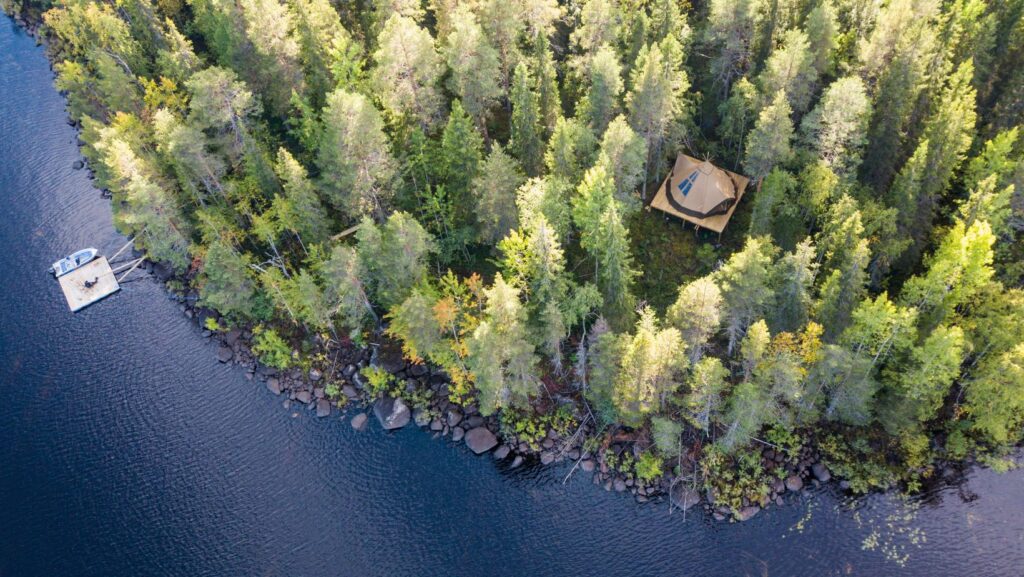 I want to experience The Floating Safari Camp
Simply get in touch by using one of the telephone numbers listed below, emailing us directly at [email protected], or using our contact form.