Tromso Experience
Surrounded by mountains, fjords and islands, Tromso is the gateway to Arctic adventures. This 3 Night itinerary has you stay at the Clarion Edge Hotel in a Junior Suite and heading out on various group activities including snowmobiling and husky sledging – in the evenings you will enjoy two Aurora excursions; one as a dinner cruise and the other focused entirely on you as you head out with your own private guide.
January
February
March
April
May
June
July
August
September
October
November
December
Best time to visit
Good time to visit
Average time to visit
Tromso is located in the northernmost part of Norway, which means that the winter season can be quite extreme with cold temperatures, limited daylight hours, heavy snowfall, and it due its coastal location it can also be hit but warmer temperatures meaning that there can sometimes be some rainfall even during peak season. The best times to visit during the Northern Lights season where you can pair it with winter based activities would be January through to March with December also an option.
Welcome to Tromso
Discover the enchanting city of Tromso, nestled approximately 350 kilometers north of the Arctic Circle. As the largest city in Northern Norway and the third-largest above the Arctic Circle, you'll be amazed by its stunning natural beauty and unique cultural heritage.
Upon arrival, you'll be whisked away to your luxurious 4-star accommodation where you'll spend the next three nights in comfort and style. Get ready for an unforgettable experience on your first night – the Aurora Dinner Cruise. Savor a delectable meal while sailing along the fjords, with the possibility of witnessing the spectacular Aurora Borealis lighting up the night sky. It's the perfect way to start your adventure in Northern Norway!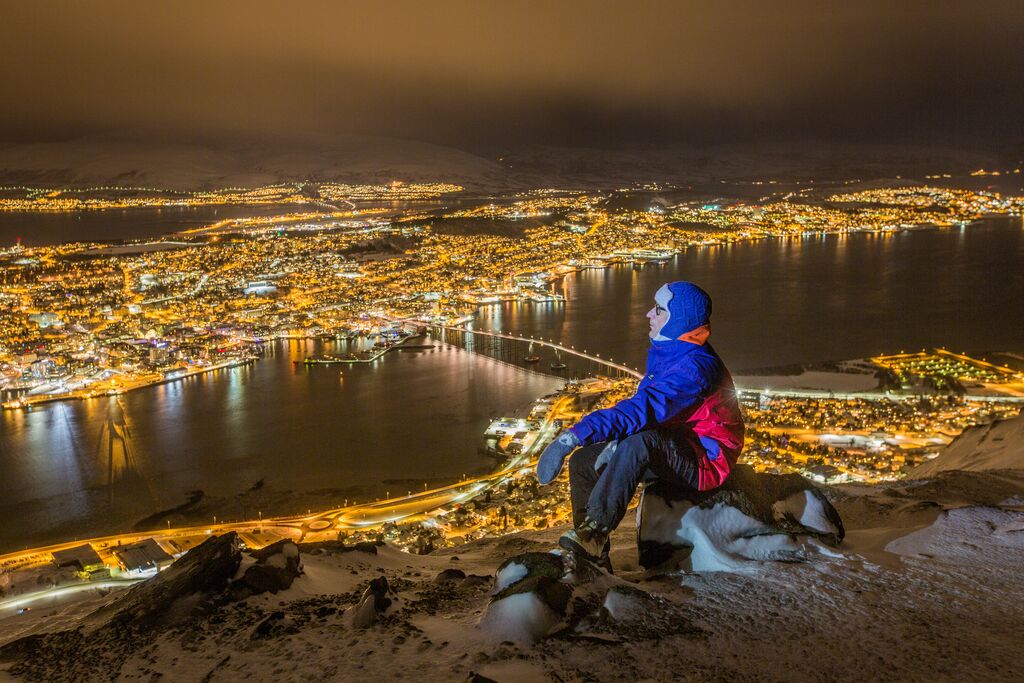 Dog Sledding and Private Aurora Tour
In the morning you will head out of the city to take part in some dog sledding – you will get to learn how to mush with the team of dogs and take them out for a spin with the stunning fjords as a backdrop. You will stop for lunch before then making your way back to Tromso in the afternoon.
Have an early dinner locally before you then head out on a private aurora tour – this time round you won't be in group as you are taken out with you private guide to go chasing the aurora!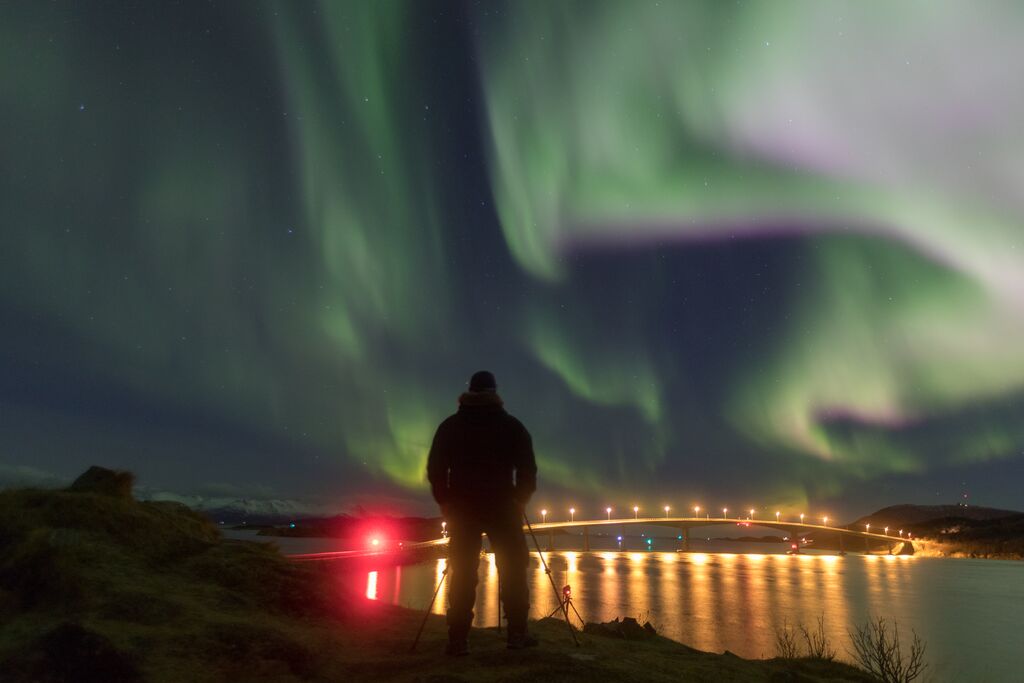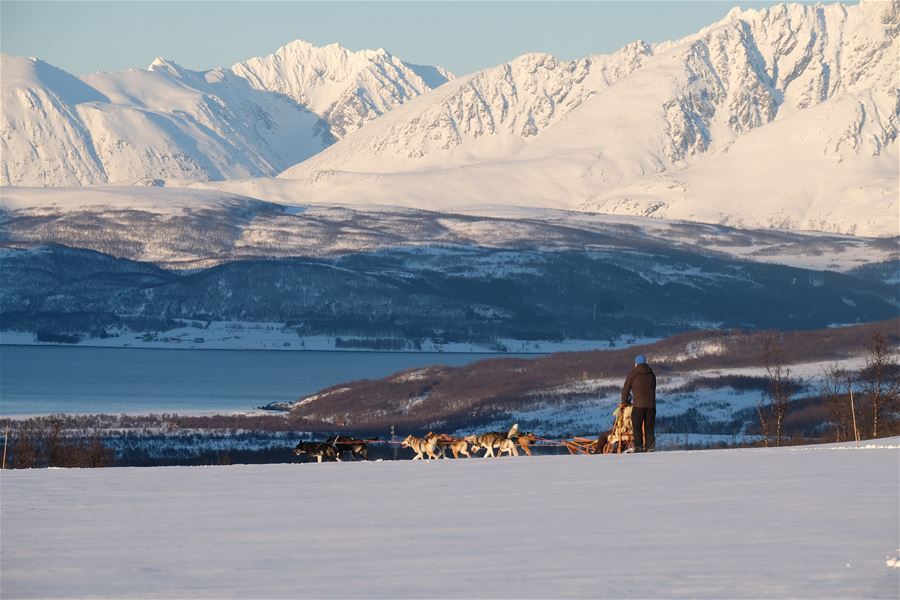 Snowmobiling in the Lyngen Alps
Get ready for an unforgettable adventure on your trip to Tromso! This morning, hop on a snowmobile and head out on a thrilling tour in the stunning Lyngen Alps, just an hour's drive from Tromso. The journey might seem long, but it's well worth it to witness the breathtaking beauty of the surrounding scenery. You'll get to enjoy 1-1.5 hours of exhilarating snowmobiling, followed by a delicious lunch before returning to the city.
In the evening, keep your schedule free, just in case you haven't yet had the opportunity to see the spectacular Northern Lights or the weather didn't cooperate the previous night. If you've already witnessed the Aurora Borealis, explore the city further with a visit to the Arctic Cathedral or treat your taste buds to a mouthwatering meal at one of Tromso's popular restaurants.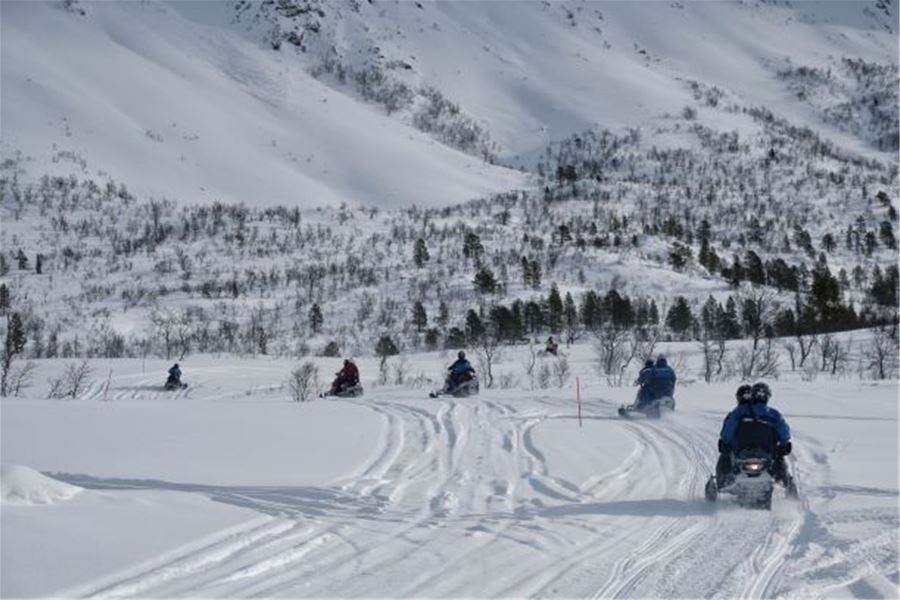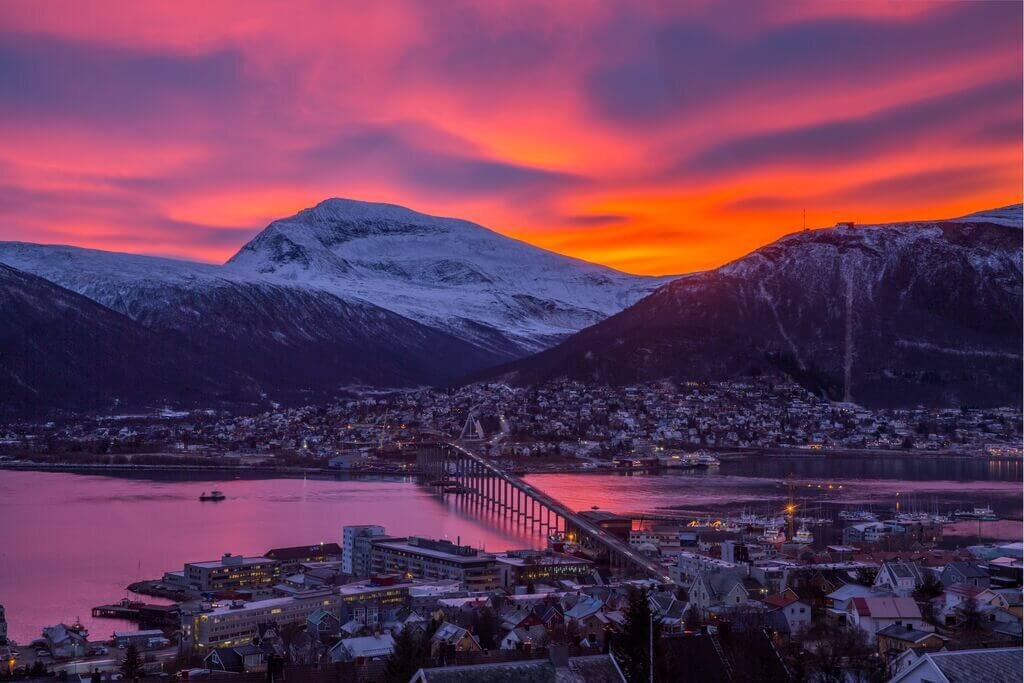 Head home or explore further afield
Today you will make your way back home but there are plenty of other places to explore. Perhaps you might like to extend your stay and head over the border to Finland? Or maybe you might like head down to Narvik and onwards to the Icehotel in Sweden? Maybe the cold is all a bit too much and a couple of nights in the country's capital in a luxury hotel would be better suited (though it can be just as cold in Oslo)!? Speak to your Adventure Artist on the possibilities and options that are open to you.

Take me to Tromso
Simply get in touch by using one of the telephone numbers listed below, emailing us directly at [email protected], or using our contact form.