Summer in Finland is often overlooked – many people only really consider a trip here during the colder winter months in the hope of seeing the Northern Lights or Santa – but there is so much to offer in the lighter, warmer months that make this a fantastic summer destination. In our Summer in Inari itinerary, you will experience some of the most magical scenery, unique activities and special accommodation as part of an amazing holiday to Finnish Lapland.
Trip Includes:
Accommodation

Excursions

Transfers
© Inari Wilderness Hotels
Arrival into Inari
Arrive at Inari Airport and take your transfer to the Inari Wilderness Hotel. On arrival, check into your log cabin with a lake view. Settle in and enjoy a delicious dinner in the restaurant. This evening see you head out on a spectacular Midnight Sun hike.
During this evening trip, you can experience the magic of the summer night with a relaxing walk to the top of Otsamo Fell; the highest point in Inari. Along the way, you will stop at a cosy fireplace to learn about Arctic nature and enjoy a hot drink and snack with your guide.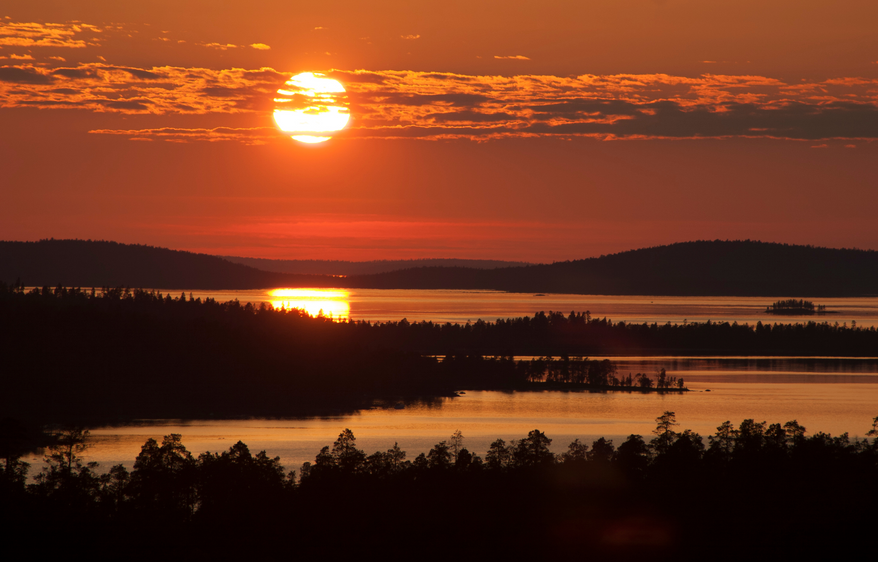 Huskies and Tasting Menus
Morning at leisure; you could rent a fat bike and head off to explore the surrounding area or simply relax in the hotel. This afternoon you will visit the beautiful husky dogs who are 'off duty' before the winter season and sledging begins. Spend some time learning about these beautiful dogs and their summer training regime and cuddle a few puppies! What could be better?  Tonight you will enjoy the beautiful UKKO tasting menu – a 3-course speciality menu with wine pairing.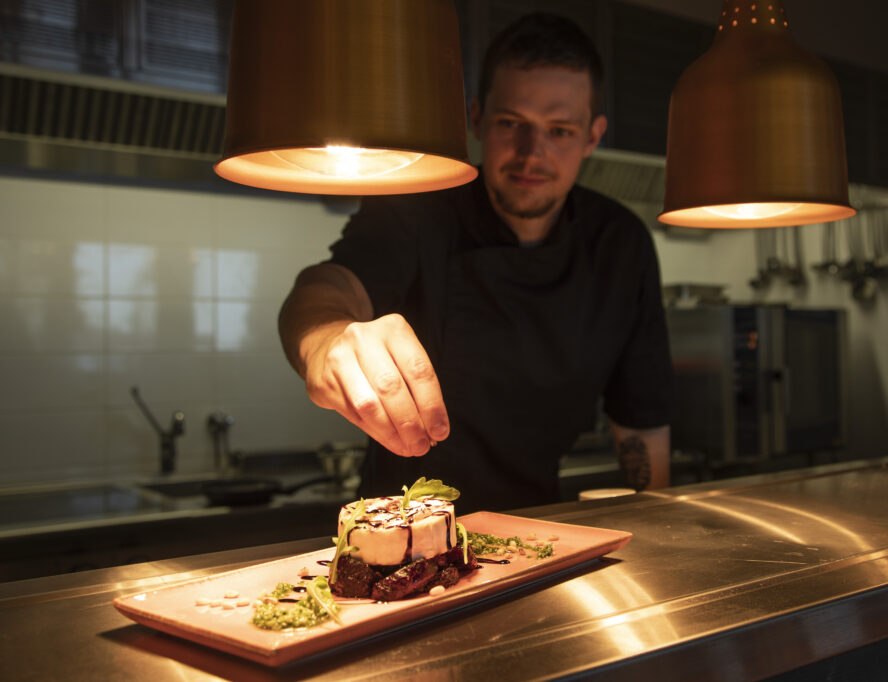 Hiking and Foraging
Enjoy a lovely day out in the Arctic nature; hear the wind and the birdsong and enjoy the beautiful landscapes. Enjoy a picnic in the middle of the wilderness and hear local stories from your guide. This afternoon; extend your hiking experience by heading to the forests and swamp areas to look for blueberries and cloudberries or you can opt for some kayaking instead to explore the archipelago. This is the perfect day to spend it like a local would in the summer months!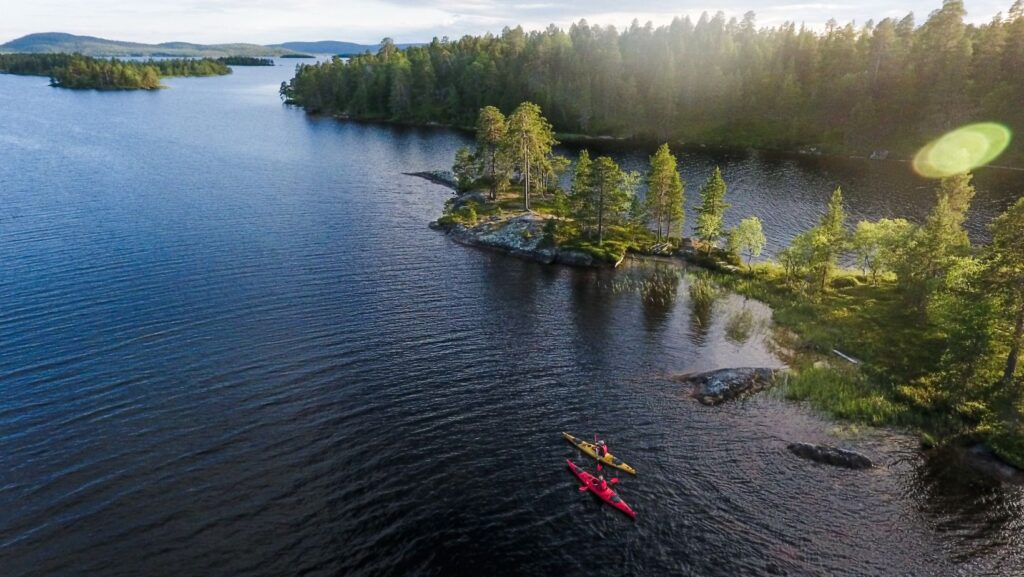 Departure Day or Extend your Adventure
After breakfast, take your transfer back to Inari Airport ready for your flight home.
Or if you're not ready for your trip to end there; speak to one of our Adventure Artists who can help extend your trip. Why not head elsewhere in Finnish Lapland or cross the border to Sweden or Norway? The choice is yours!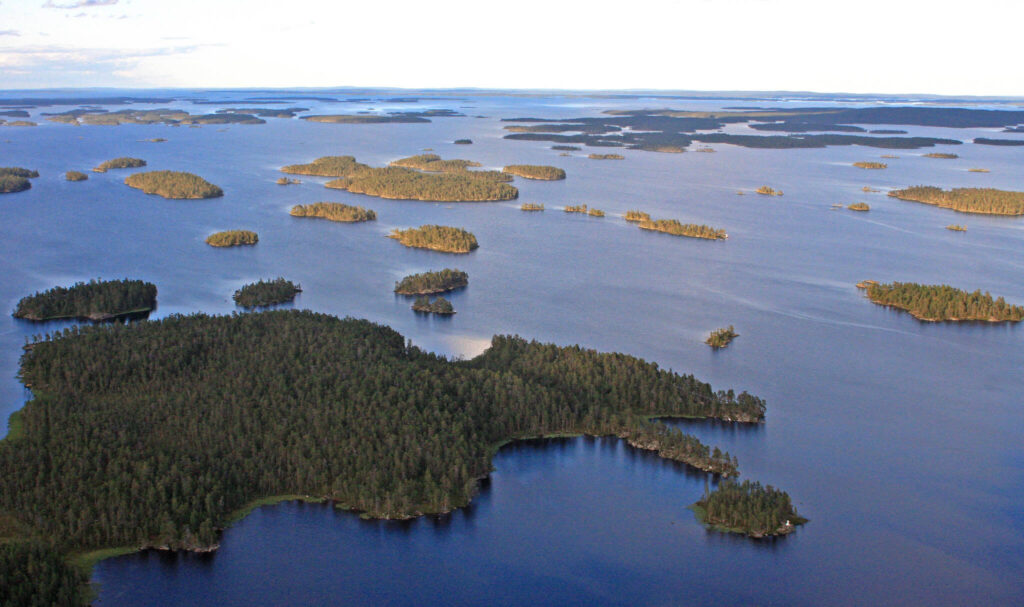 I want to experience Summer in Inari
Simply get in touch by using one of the telephone numbers listed below, emailing us directly at [email protected], or using our contact form.