Villa Telegrafbukta is one of Norway's hotly demanded properties and availability is difficult to secure. All of it's high end optional extras means also that the price point for a stay here is in excess of £10,000 per night per person* which we appreciate is outside many people's budget brackets for a short break away. In addition to the Villa; below we have rounded up some of the best alternatives to this experience to give you an incredible experience to fit in a range of budgets.
Villa Telegrafbukta: The Aurora Bed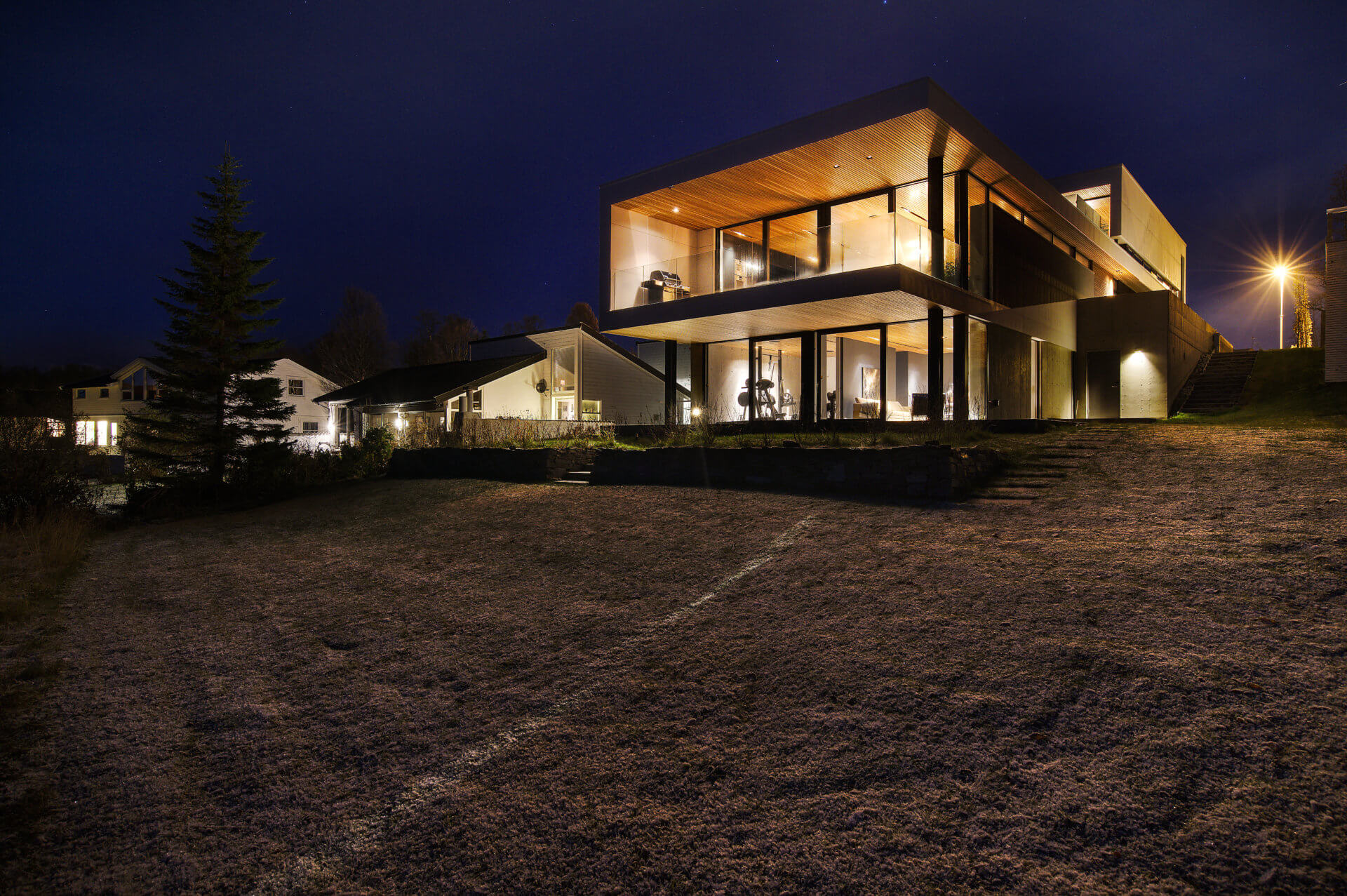 Villa Telegrafbukta is located in an exclusive area of Tromso, Norway, on the south side of Tromso Island and comes with a private chef, personal hostess, 24/7 chauffeur driven Tesla, and a private rooftop balcony complete with king-sized bed where guests can lie back and hunt for Northern Lights, and even sleep under the Arctic night sky. For the ultimate luxury stay, guests' also have the option to add massage and beauty treatments at the villa or hire a private helicopter or mini-yacht to explore the surrounding fjords. Activities can be arranged privately and are therefore unique to you. Options such as snowmobiling and dog sledding can be tailored to special occasions too. Your every need is catered for during your stay with your hosts ensuring that your absolute comfort is maintained throughout your stay.
Levin Iglut: Superior Suite Igloos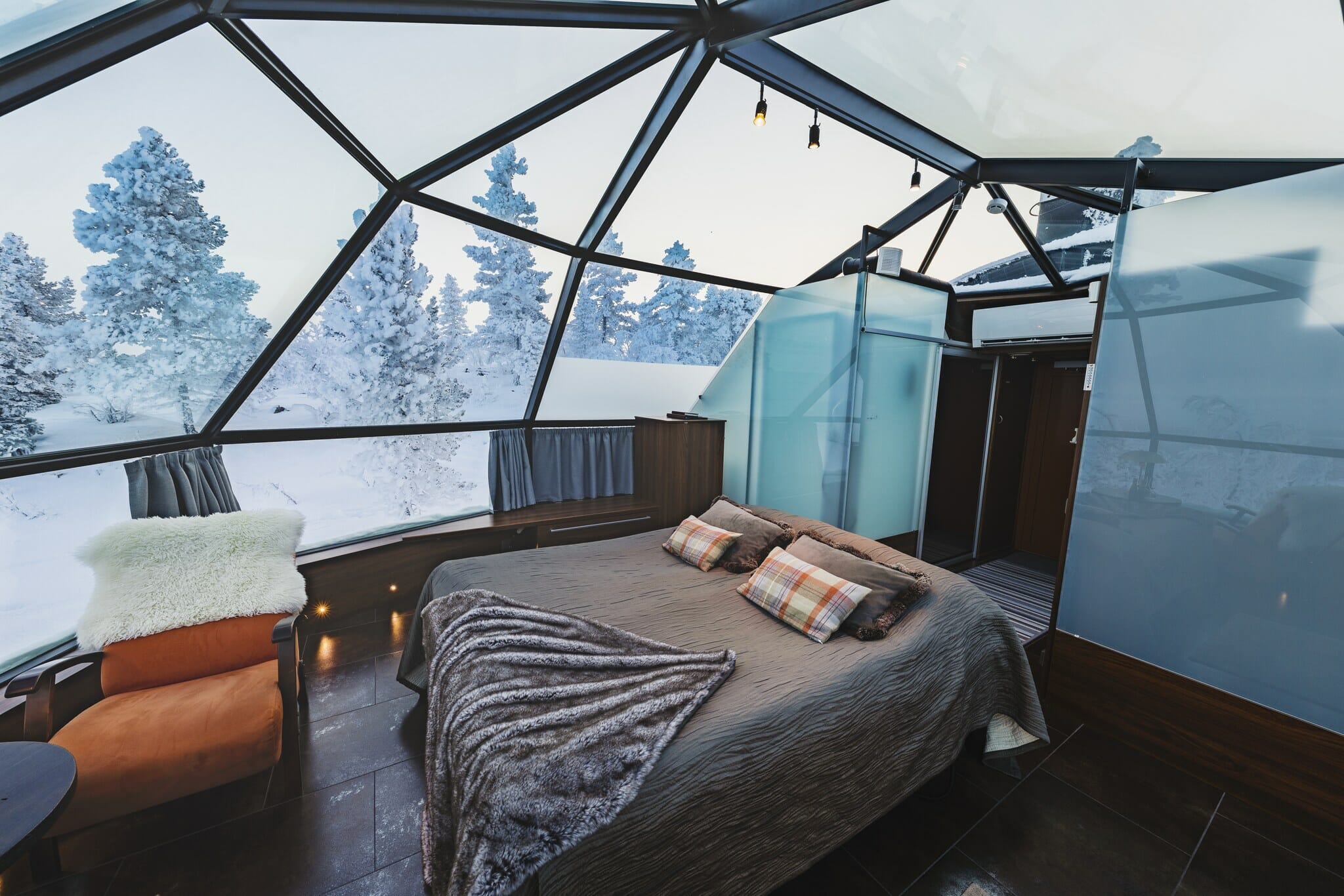 If you are looking for a luxury igloo stay to sleep beneath the stars you cannot find much better than the Suite Igloos at Levin Iglut in Levi, Finnish Lapland. Each spacious (53 m²) and luxuriously equipped Suite Igloo has a private terrace with outdoor jacuzzi and illuminated Northern lights in the ceiling of lounge area. Suite Igloos have the best unobstructed view of the valley and the northern sky. They accommodate max. 2 adults and 2 children (under 13 years old). Extra beds for children are included in the price, as well as breakfast, Moët & Chandon champagne as a welcome drink, minibar and porter service. Also at Levin Iglut you will find Restaurant Utsu. Beneath the glass-roofed tower restaurant, the menu consists of local and tasty ingredients along with a cosy ambience and the surrounding fell landscape.
Arctic Treehouse Hotel: Executive Suite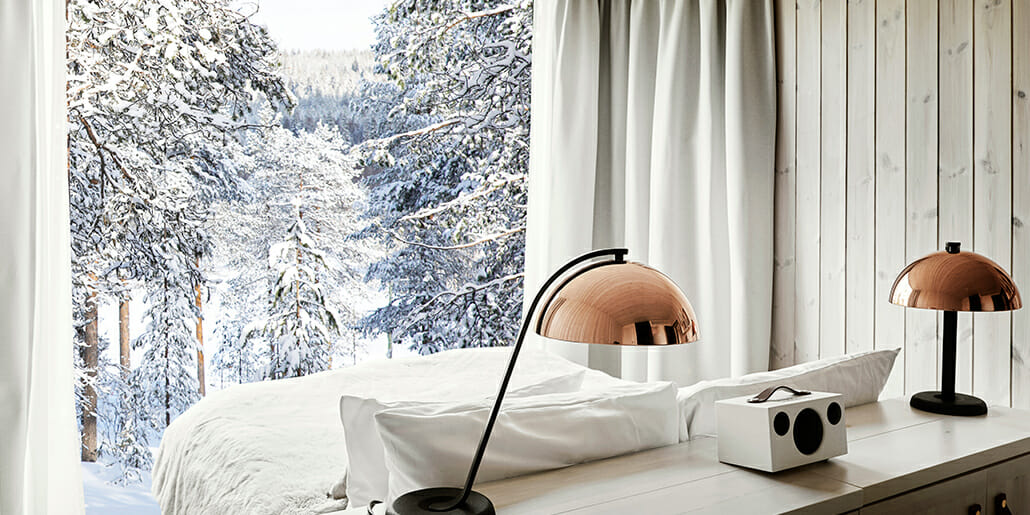 Situated in Rovaniemi in Finnish Lapland you will find the very beautiful Arctic Treehouse Hotel. The ArcticScene Executive Suites are designed for ultimate relaxation and luxury. The suites have a separate bedroom and living room, where the large sofa and nest-like bed can accommodate even larger families. The living area can be turned into a dining area using the movable furniture without compromising the design and air-like feeling throughout the suite. The bedroom has a custom-made king size bed and a separate wellness area for a spa-like atmosphere. The wellness area brings nature closer than ever with its scenery sauna and bath where one can enjoy the surrounding forest through the floor-to-ceiling windows made using the latest privacy-valuing technology.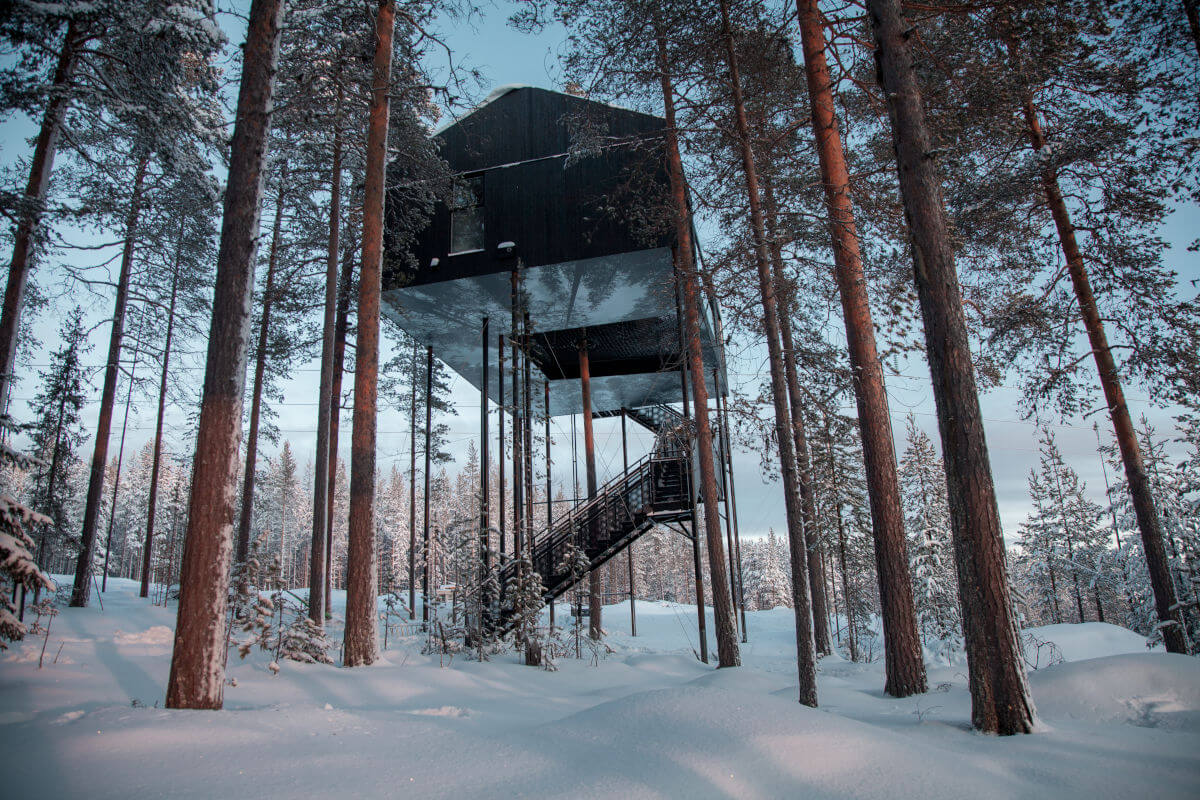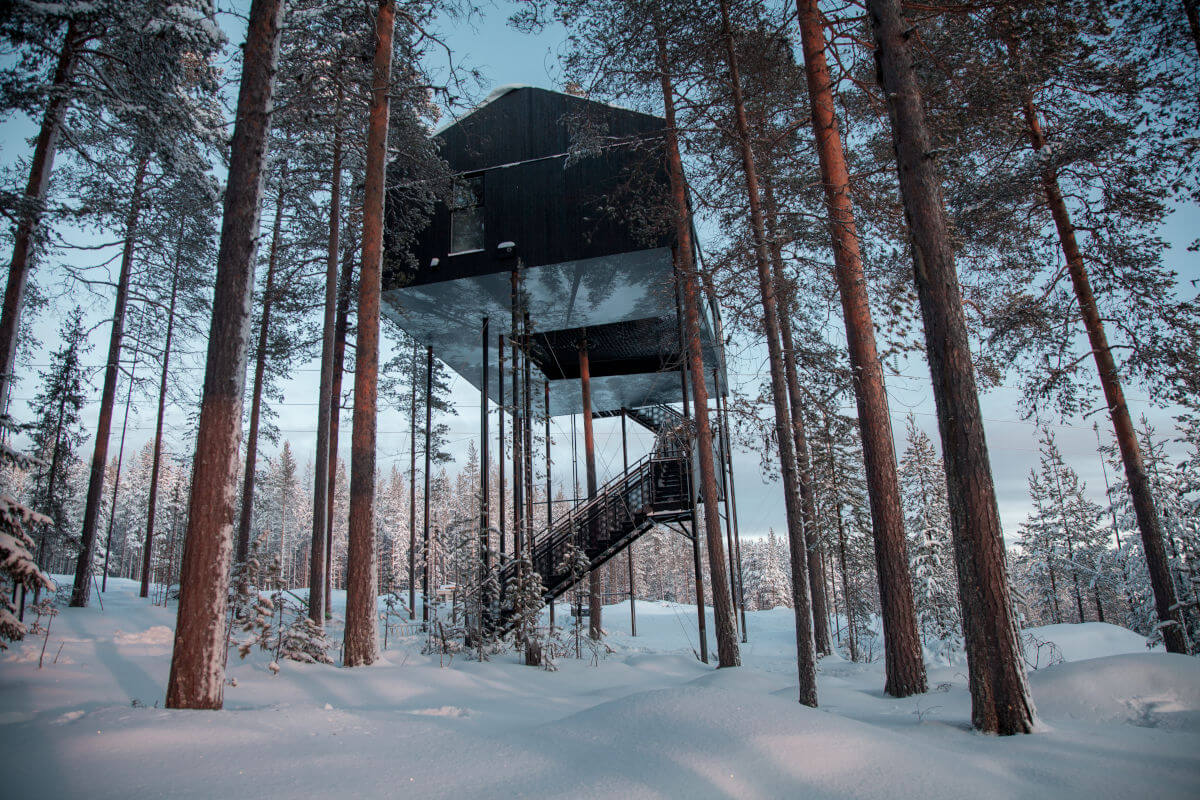 The seventh and newest room at the Treehotel is a suite designed to be a luxurious and unique place to stay. Inside the room you will find panoramic windows facing the river valley and for the best opportunities to spot the Northern Lights in winter and the bedrooms have skylight windows for you to view the bright night sky in summer. At the centre of the room there is a terrace, formed by a net floor with a naturally growing pine in the middle.Two bedrooms with two beds each and one 120 cm extra bed in the lounge. There is a bathroom and a shower with eco-friendly features. All of the Treehotel tree rooms, which you can explore at your leisure throughout your stay from the outside or also book a guided tour to see inside, have incinerating toilets. Something that makes the 7th Room particularly cosy is a temperature-controlled fireplace that lights itself below a certain temperature on cool winter nights. The 7th Room was designed by Norwegian firm, Snöhetta.
Experience more
Inspired by this experience? Why not take a look what else is possible in Northern Norway!
Experience More
Pukka Travels