Thought to be the first ever festival dedicated to the Northern Lights
NEW Northern Lights holiday for 2015/2016
Northern Lights holiday experts, Off the Map Travel, have exclusively worked with experts from the UK and Europe to organise, what is thought to be, the first ever festival dedicated to the Northern Lights – The Aurora Festival in Bjorkliden, Sweden.
This new opportunity was developed by the anglo-swedish team following many of the guests' interest and thirst for knowledge about space weather, the Aurora Borealis and Arctic life under the spectacular light show.
Speakers and partners from the UK and across Europe, who are each experts in their field covering everything from space weather and the source of the Northern Lights, to traditional Sami food and culture, will be gathering for the event. Guests attending the festival will have the chance to not only hear from the experts, but get hands on with experiments to recreate the northern lights indoors as well as be involved in further research around the lights.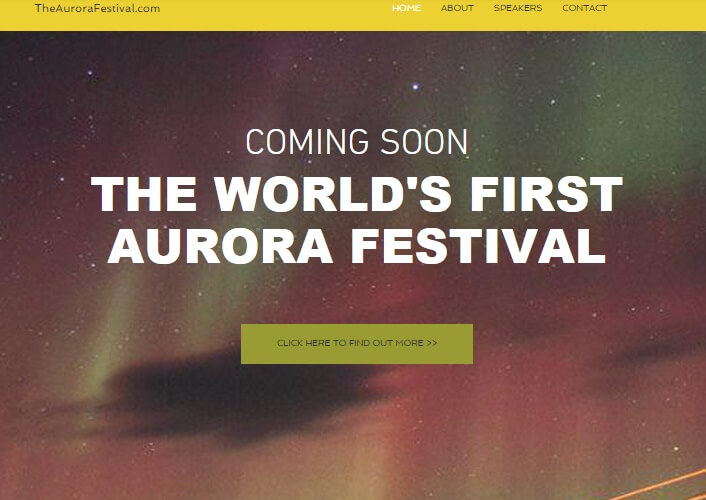 Jonny Cooper, Director of Off the Map Travel and Northern Lights Travel expert said;
"This is the most comprehensive program of activities, the biggest group of experts gathered, and the most engaging and informative Aurora Travel opportunity we have ever created for guests to date. The Aurora Festival really is offering something different to those looking to travel on a Northern Lights holiday who want to learn and understand more about science, life and culture under the Northern Lights whilst, hopefully weather permitting, experiencing first hand dancing Northern Lights during our schedule of evening activities."
The Aurora Festival will be held from Friday 15th to Sunday 17th January 2016. With the full line up of speakers yet to be announced, Off the Map Travel can reveal that leading Professors of Space Physics, world renowned Aurora photographers, International Aurora forecasters and even European astronauts are in conversation with organisers about being involved. The full line up of speakers is due to be released in October 2015.
Jonny Cooper, Director of Off the Map Travel, continues;
"We can't wait for the festival. We work with many of the world's top Aurora hunting destinations, and we cannot find anything like it out there. It really is a first. For the many people out there who have an interest in the night sky or would love to understand more about the Northern Lights in a spectacular Arctic venue – this is going to be the perfect trip for them!"
A three day two night The Aurora Festival itinerary in Bijorkliden, Northern Sweden, with Off the Map Travel costs from £899; excluding flights. This includes full board accommodation in four star accommodation; a welcome (invite only) reception, expert talks throughout the weekend with world class speakers; an excursion to Sweden's highest mountain lodge; an expert aurora photography course; an arctic experience and Sami experience at the Aurora Village. Additional nights and activities can be added.
Off the Map Travel has also introduced an early bird offer with £150 off for the first 10 guests who book.