This brand new itinerary showcases the best of Tromso's latest luxury offerings. You will spend 3 nights in a beautifully designed 3 bedroom apartment with private breakfast chef, and 2 nights in Panorama Glass Lodges just outside the city – both perfect to gaze up at the northern lights from the comfort of your bed!
Trip Includes:
Accommodation

Ground transfers

Excursions listed in itinerary
January
February
March
April
May
June
July
August
September
October
November
December
Best time to visit
Good time to visit
Average time to visit
Tromso is located over 200 miles North of the Arctic Circle and is often referred to as the "Paris of the North". It is a fantastic destination to visit all year round, but for this particular itinerary, December to March is the best window to visit. During these months you have the opportunity to experience snow-based activities, and the long nights bring with them fantastic chances to witness the aurora.
Settle into your luxury abode and sample the finest Norwegian cuisine
Your driver will meet you at Tromso Airport to take you to your luxury central apartment. Settle in and enjoy the views from the panoramic windows that overlook the majestic Norwegian fjords before heading out on your first activity. Tromso's location between ocean, alps and forest means it has become a rich culinary destination with access to some of the best ingredients in the world! Join a private culinary walk through the city and sample some of the area's most popular delicacies. Something from the ocean of course, reindeer, and something sweet will all be on the menu!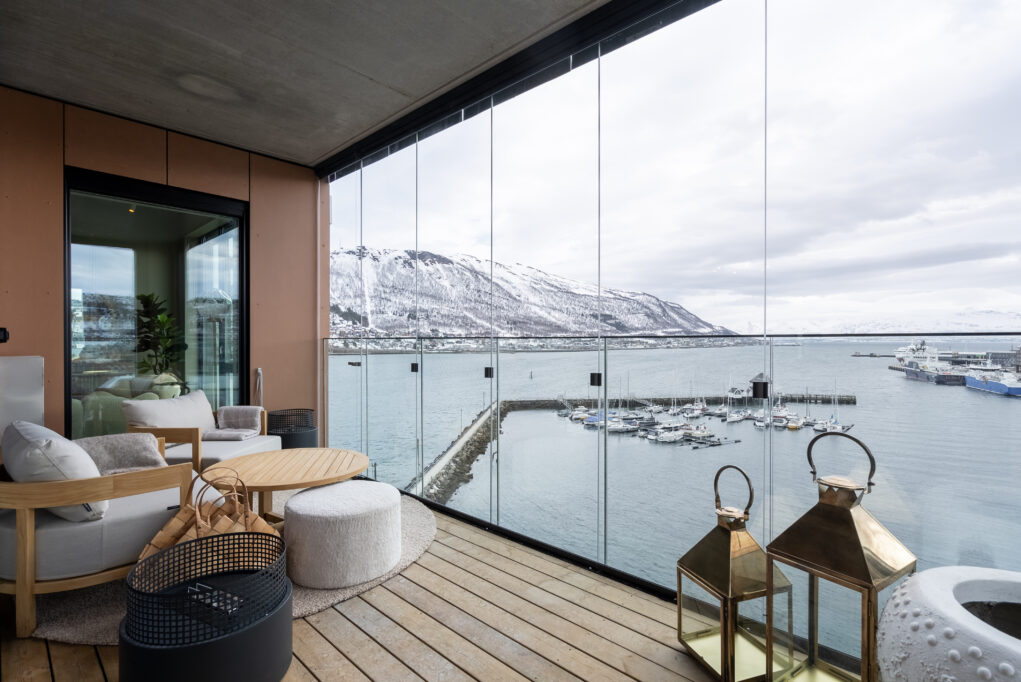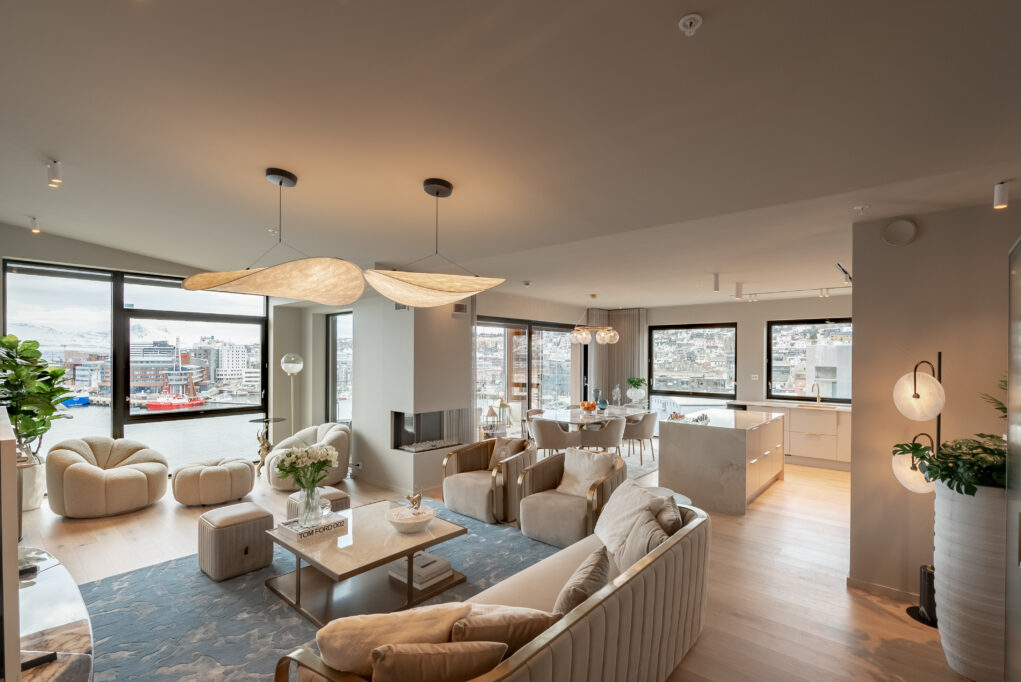 Iconic gems of Tromso
After a delicious breakfast prepared by your private chef, join your guide for a fascinating Tromso Island Tour today. Set your eyes on some of the iconic views of Tromso including the Arctic Cathedral and the stunning vista atop the Fjellheisen Cable Car. You will visit a local restaurant for lunch too, but not before learning about the indigenous Sami people and of course the northern lights too!
This evening it is time to embark on your first aurora adventure of this special trip. Your group will venture away from the city lights on a private Tesla experience in search of the aurora. Your guide will take you to the location with the best chances to see the northern lights this evening – while you wait for mother nature's light show you can keep warm by a cosy camp fire and enjoy a small meal.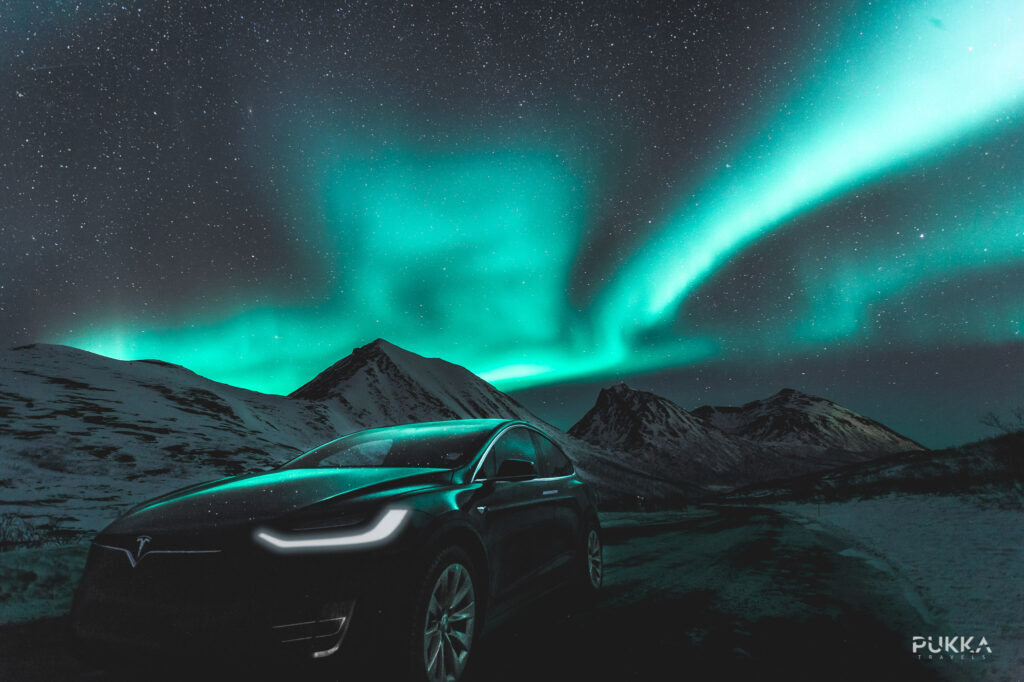 Husky sledding in the wilderness
Arguably, any Arctic adventure is not complete without experiencing the wonder of husky sledding. First, meet the excited dogs who are ready to whisk you through the white winter landscapes of Northern Norway. They are always eager for a cuddle and are sure to bring a smile to your face! It is a true thrill to drive your own team of dogs through the snow, creating memories to last a lifetime.
This evening is at your leisure to enjoy relaxing in your apartment, and you can sample one of Tromso's popular restaurants for dinner.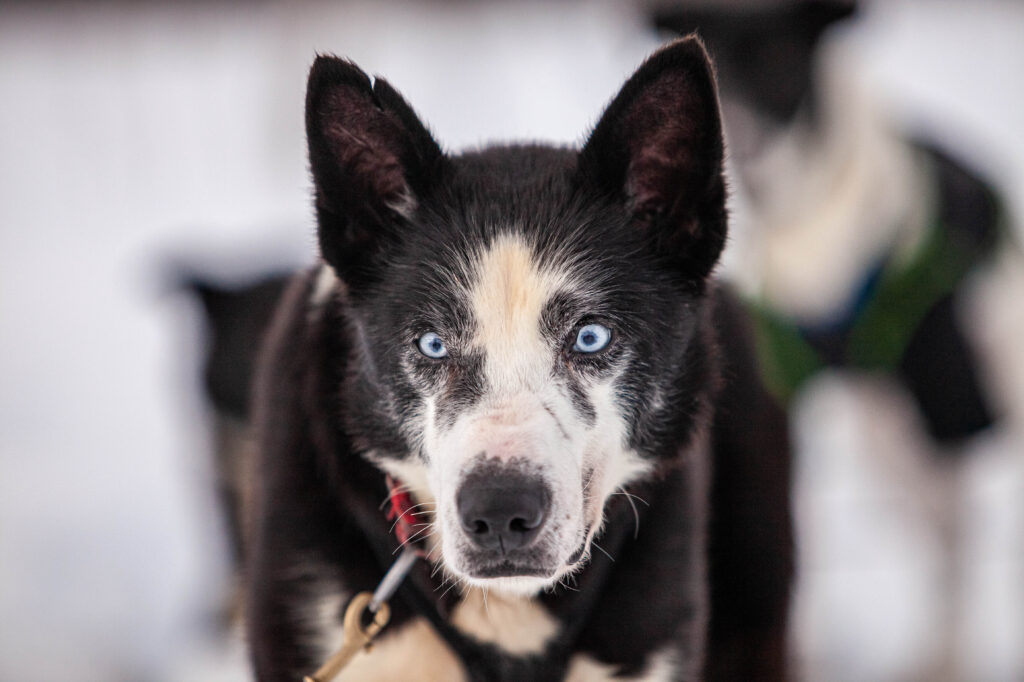 Watch the aurora from bed
Another eco-friendly private adventure awaits – fjord sightseeing in a Tesla. Your expert guide knows the area like the back of their hand and is excited to show you the most beautiful places outside the city, including Sommaroy, a small island known for it's clear waters with sandy beaches against jagged mountains for a contrasting backdrop. Enjoy a picnic lunch along the way with stunning views. After your tour, your guide will take you to your final accommodation of the trip – the brand new Panorama Glass Lodges at AeraNord!
These stunning new lodges give you the chance to witness the elusive aurora from the warm comfort of your bed!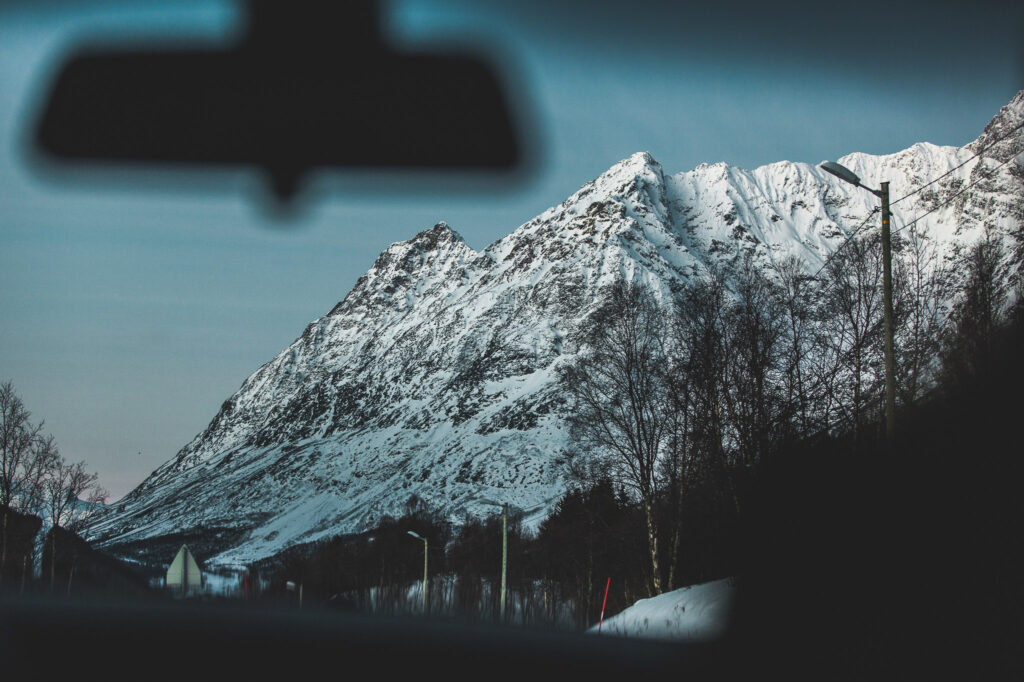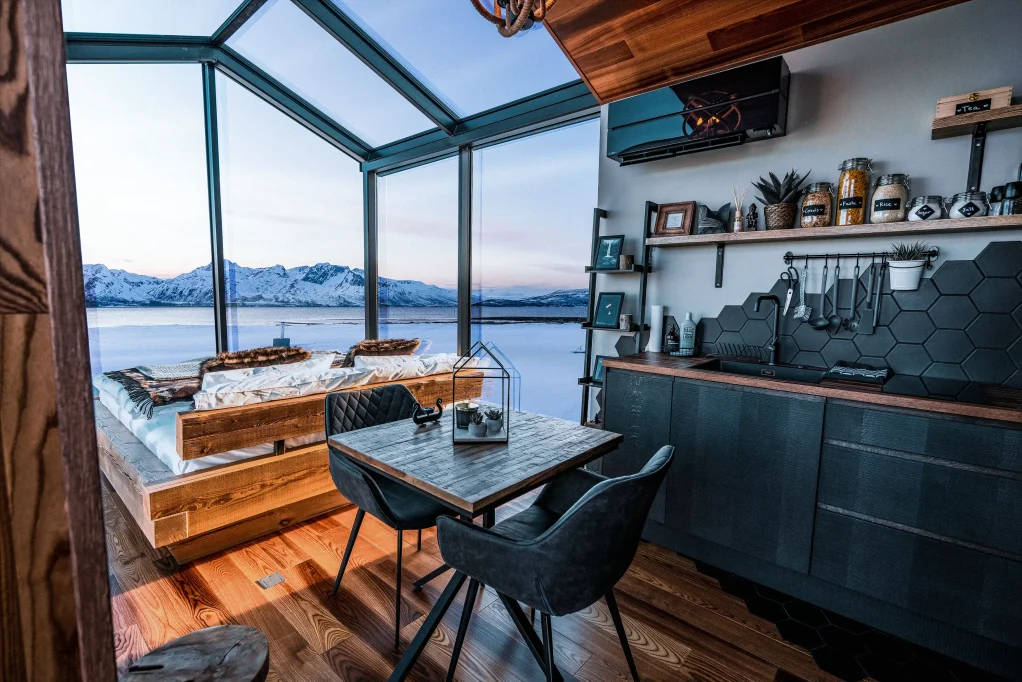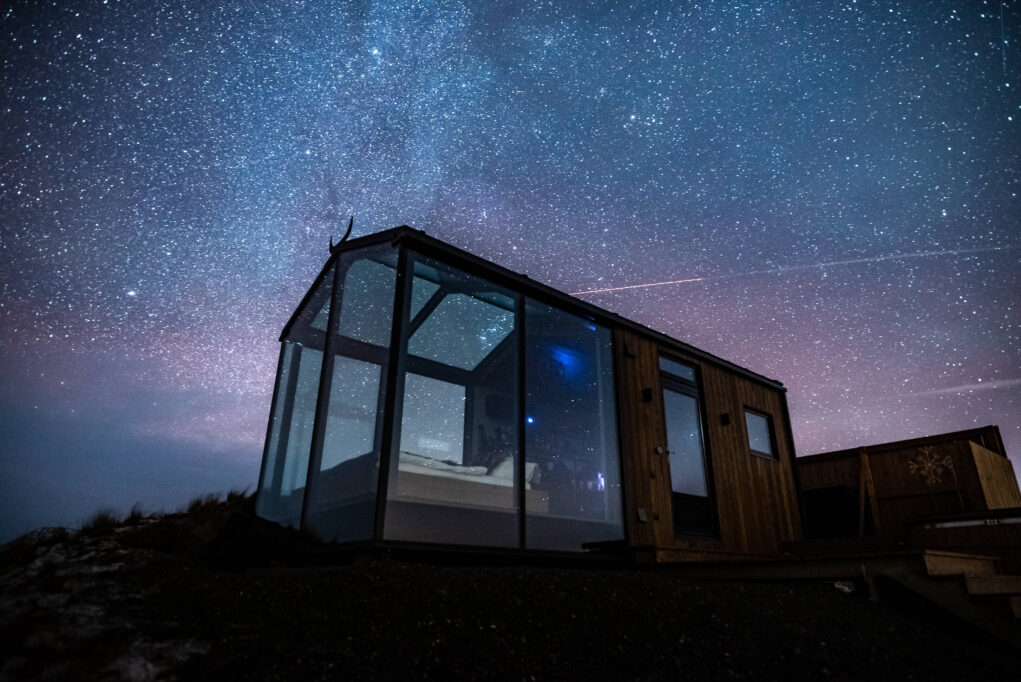 Explore on snowshoes
Enjoy the stunning landscape that surrounds you today. Perhaps venture out on a snowshoe hike in the vicinity of the lodges, or simply relax in the sauna on site. A king crab dinner experience will be yours to savour this evening. And of course you will be looking out for the northern lights!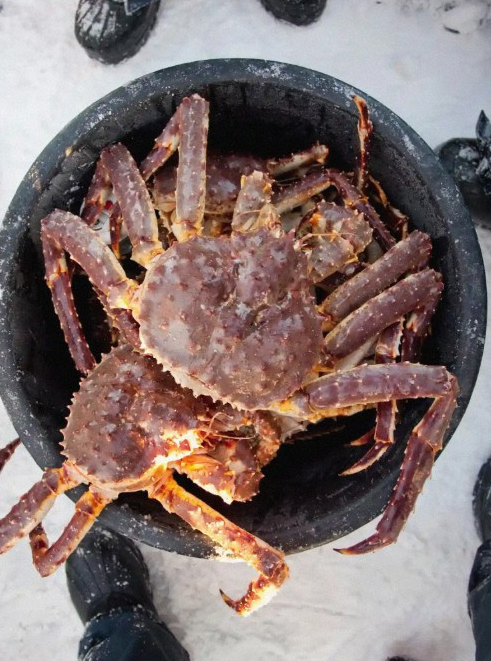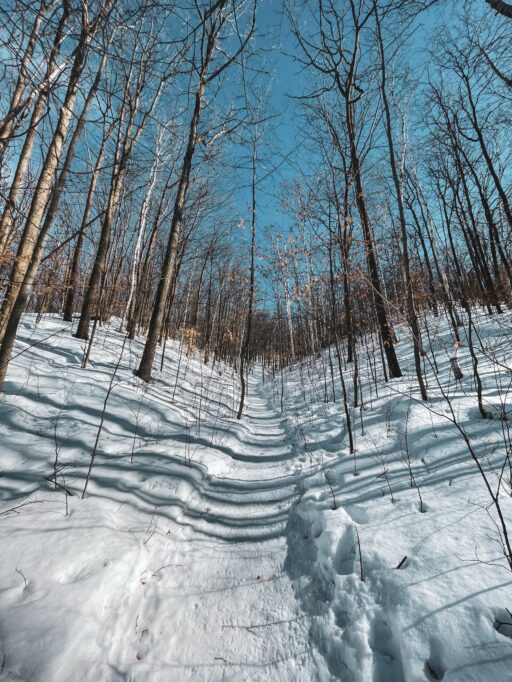 It's time to go...
It is time to check out and have your driver take you back to the Airport. Or perhaps you'd prefer to extend this itinerary with more exciting destinations and experiences? Just speak to your Adventure Artist for more details.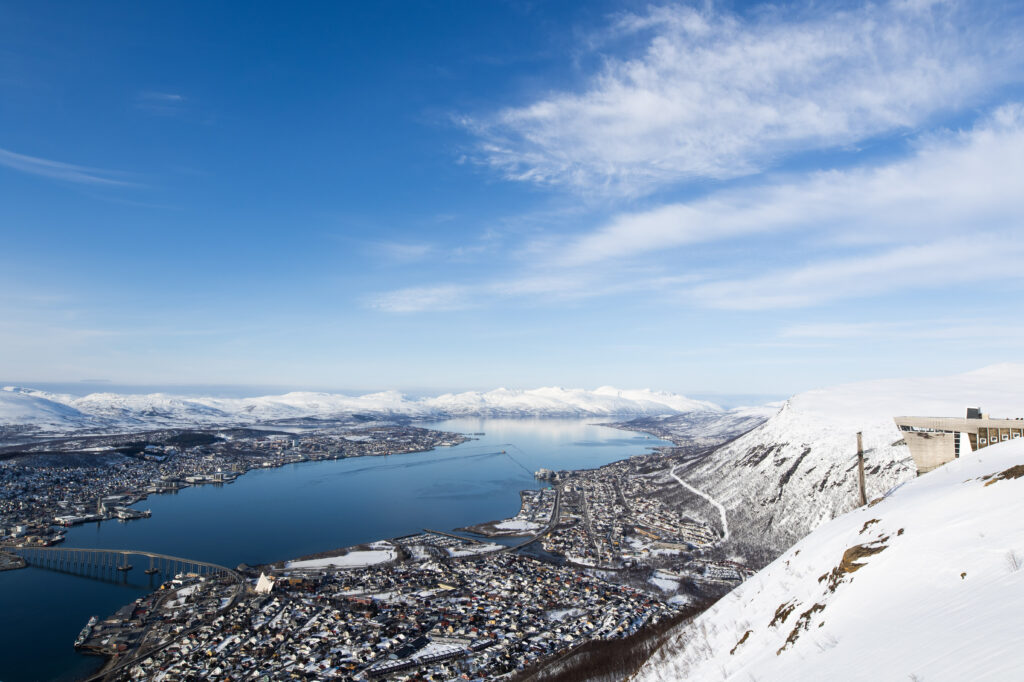 Make your dream holiday a reality
Simply get in touch by using one of the telephone numbers listed below, emailing us directly at [email protected], or using our contact form.