Spend 3 nights in a gorgeous brand-new and exclusively designed teepee in one of the most beautiful areas in Swedish Lapland; the World Heritage Site of Laponia. Spend time in the nature reserve meeting Sami people, learning all about their lifestyles and culture, go on a wildlife safari to spot moose and experience some truly unique activities that have a focus on sustainability and looking after the land. You will also get to enjoy an exclusive activity only available through Off the Map Travel to head out onto the frozen river with your personal host to enjoy Fika with an incredible view!
Accommodation

Excursions

Transfers
January
February
March
April
May
June
July
August
September
October
November
December
Best time to visit
Good time to visit
Average time to visit
Travel to Gallivare
Today you will arrive in Kiruna ready to make your journey by train and road to the beautiful area of Laponia; the home of Sapmi Nature Camp. On arrival you will be shown to your private teepee which is equipped with a cosy bed, heater and toilet by your host Lennart before being able to a sauna in the cabin and then a delicious dinner.
Depending on your arrival flight time and the time that your train departs from Kiruna to Gallivare you may have time to explore the world-famous ICEHOTEL before you go!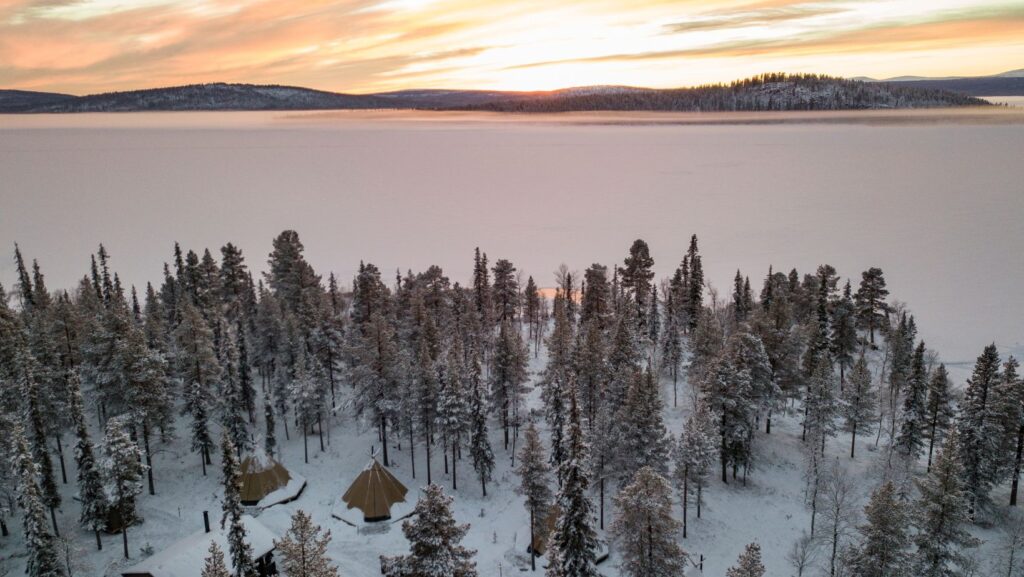 The Sami Way
Today you will join your host on a Sami-guided skiing tour. Sapmi Nature Camp is located in the heart of the breathtakingly beautiful Sjavnja Nature Reserve. The land is grazing land for the reindeer of the Unna Tjerusj Sami community and you will learn all about their indigenous life as you use your traditional wooden skis to explore.
This afternoon get even closer to the Sami people and their lifestyles by meeting a reindeer herdsman and his family. This a unique opportunity to learn more about their culture, their way of living and the challenges they face in the modern world.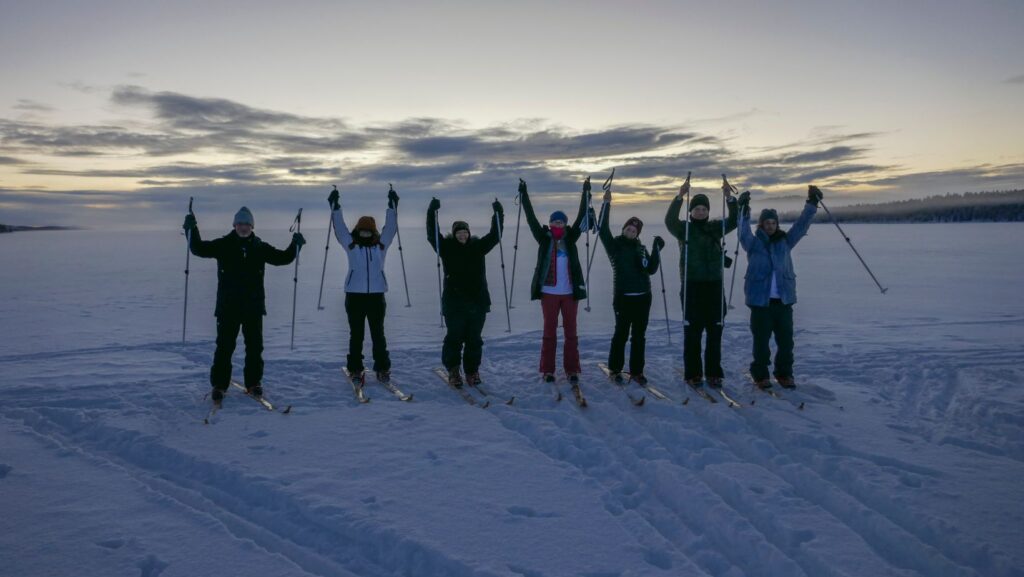 Explore nature
This morning you will head out with your guide on a wildlife safari to see if you can spot moose in this beautiful landscape!
Then for your final activity in this exciting itinerary; a Fika experience with a view! Head to the frozen river ice in the Laponia World Heritage Area. Totally secluded and within walking distance from Sapmi Nature Camp – your Sámi host will prepare a bonfire on the ice and a private fika for you with a focus on the local bread, jam and other delicacies. This an amazing way to end your stay in this beautiful area!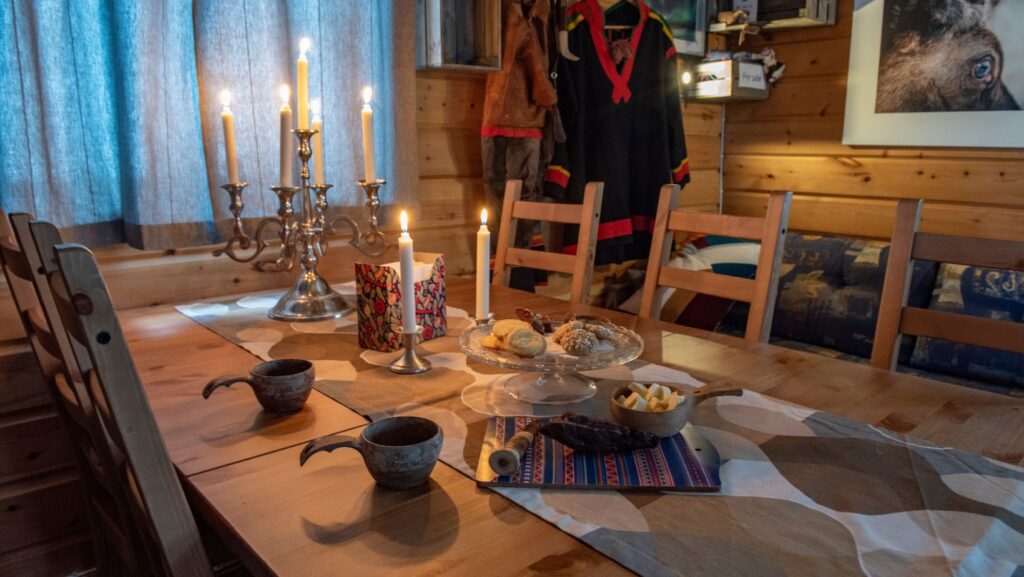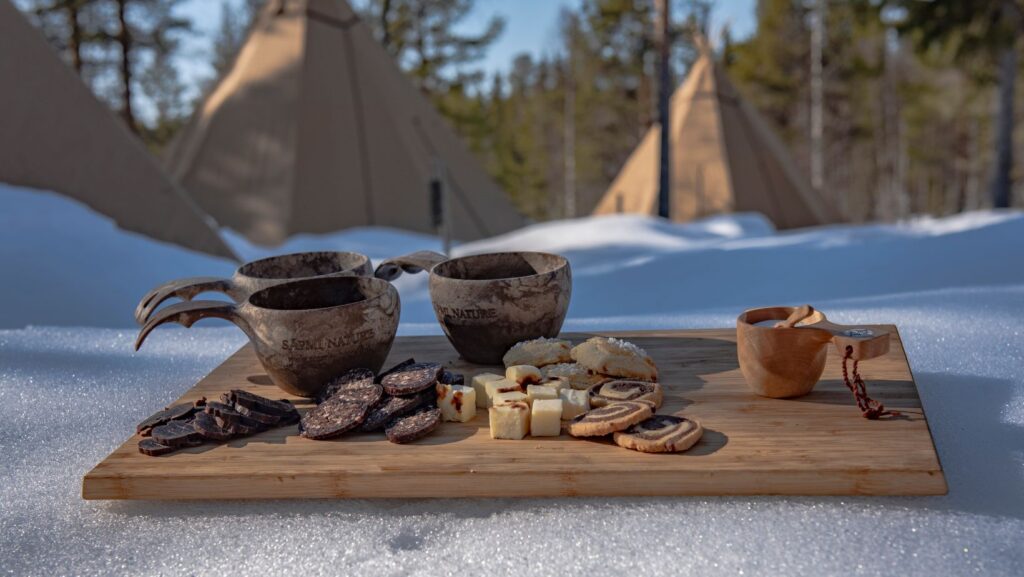 Whats next?
If this is where your trip ends, you will travel again by road and train through the beautiful Swedish Lapland scenery back to Kiruna for your onward flight.
Alternatively; if you're not ready for the magic to end you could extend your stay or consider another potential add ons such as: travelling on an overnight night train from Stockholm and adding a couple of nights in the Capital city or spending a night in the famous Ice Hotel, you can always visit Lulea too and some of the exciting properties there such as the Treehotel, Arctic Bath or Arctic Retreat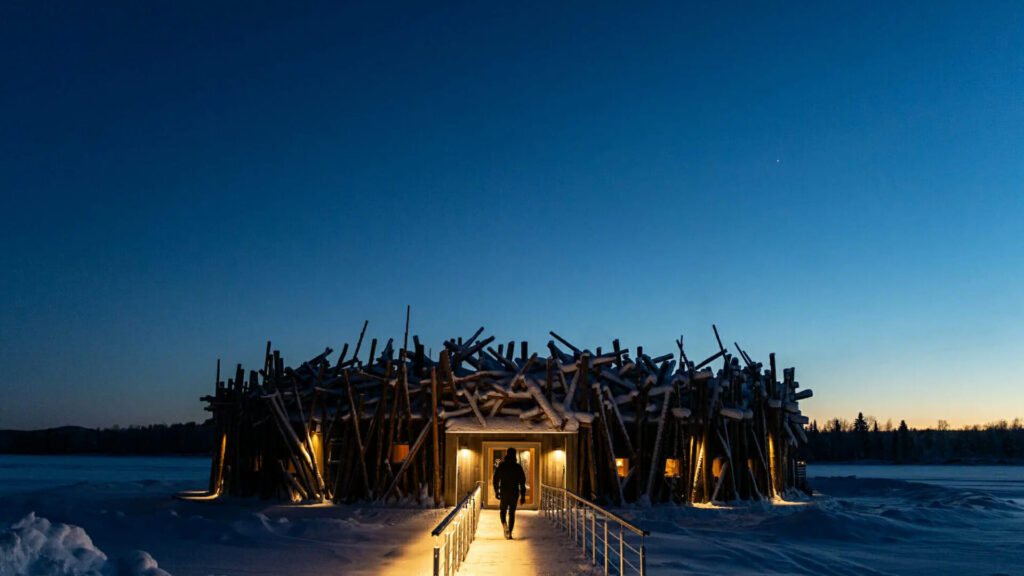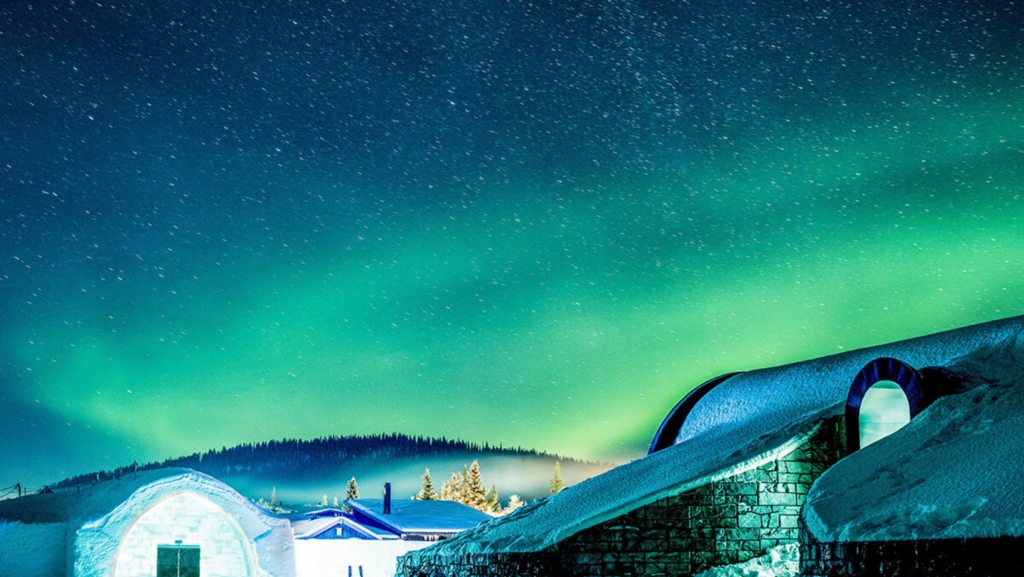 Take me to the Sapmi Nature
Simply get in touch by using one of the telephone numbers listed below, emailing us directly at [email protected], or using our contact form.