Svalbard at a glance
There are 3 main seasons in Svalbard due to it's position within the Arctic Circle – Polar Summer, Polar Winter and Sunny Winter. During the winter, the sun never comes above the horizon meaning you have darkness all day – to some this may be worrisome – but for the serious Aurora hunter, it means an opportunity to spot the Aurora even whilst having your breakfast! The All Day Aurora is an incredible and unique experience never to be forgotten!
Arrival into Longyearbyen
Arrive in Longyearbyen, Svalbard, which is a group of islands situated in the Arctic Ocean.
From the airport, you will get a transfer to Funken Lodge which is situated on a hillside overlooking the town and offers panoramic views of the surrounding mountains and fjords. The hotel has 88 rooms and suites, all of which are furnished in a modern, Scandinavian style. The rooms are equipped with amenities such as flat-screen TVs, minibars, and private bathrooms with showers or bathtubs. Some of the rooms also have balconies or terraces with views of the surrounding scenery.
Evening at leisure to enjoy the amazing restaurant and remember to step outside to see if the aurora has greeted you.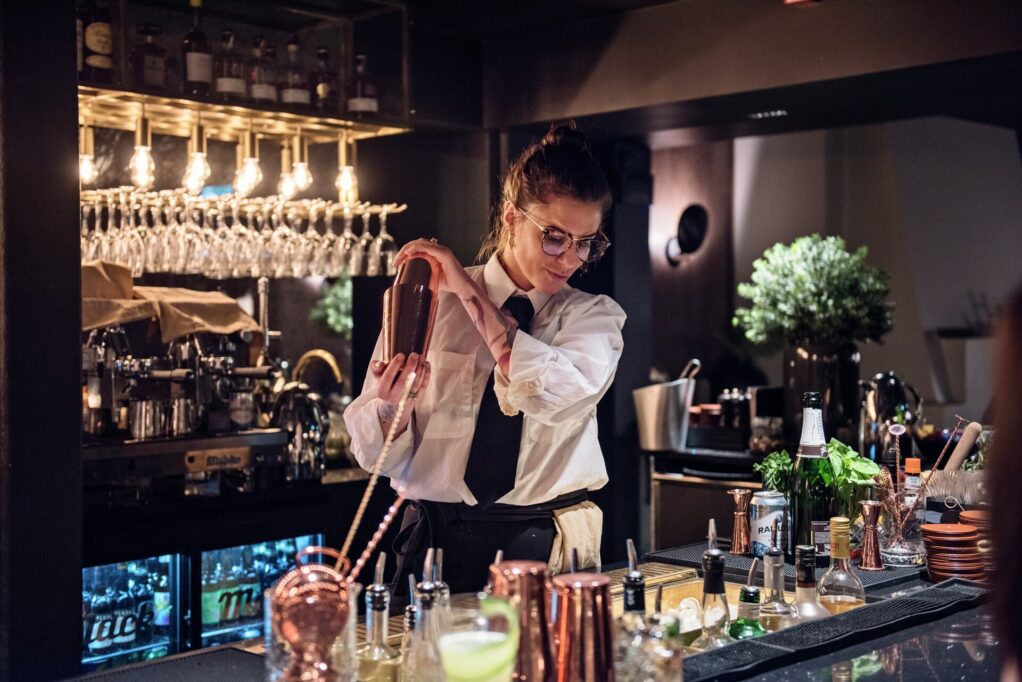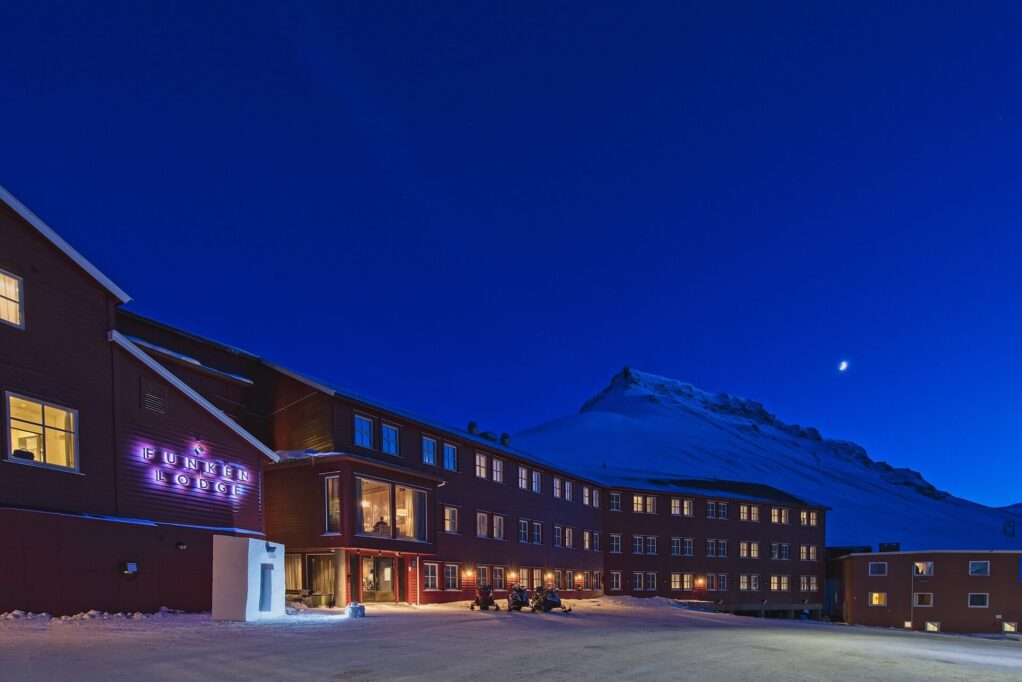 Dog sledding under the Northern Lights
Head out today on a thrilling dog sledging adventure! The wintertime in Svalbard offers the unique chance to spot the Aurora even in the daytime so keep your eyes peeled! Evening at leisure. Why not enjoy a private champagne tasting in the cellar?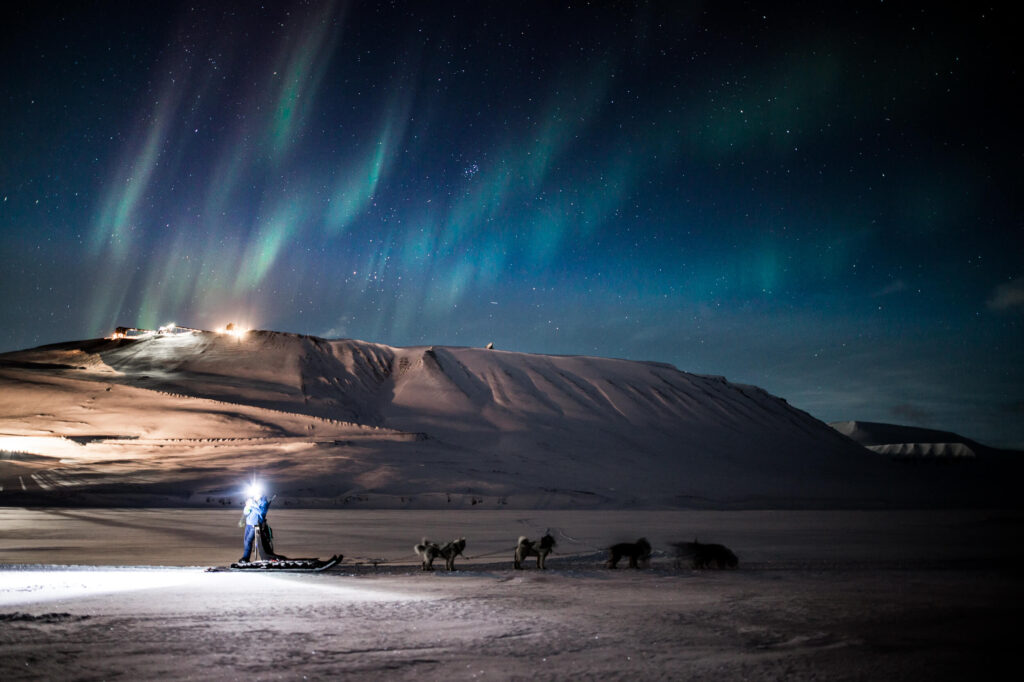 Ice Cave Exploration
Put on your snowshoes and head to the incredible ice caves! Explore these amazing structures beneath the glaciers with your head torch! Tonight you will head to Camp Barentz, 10km from Longyearbyen, to have dinner and search for the Aurora.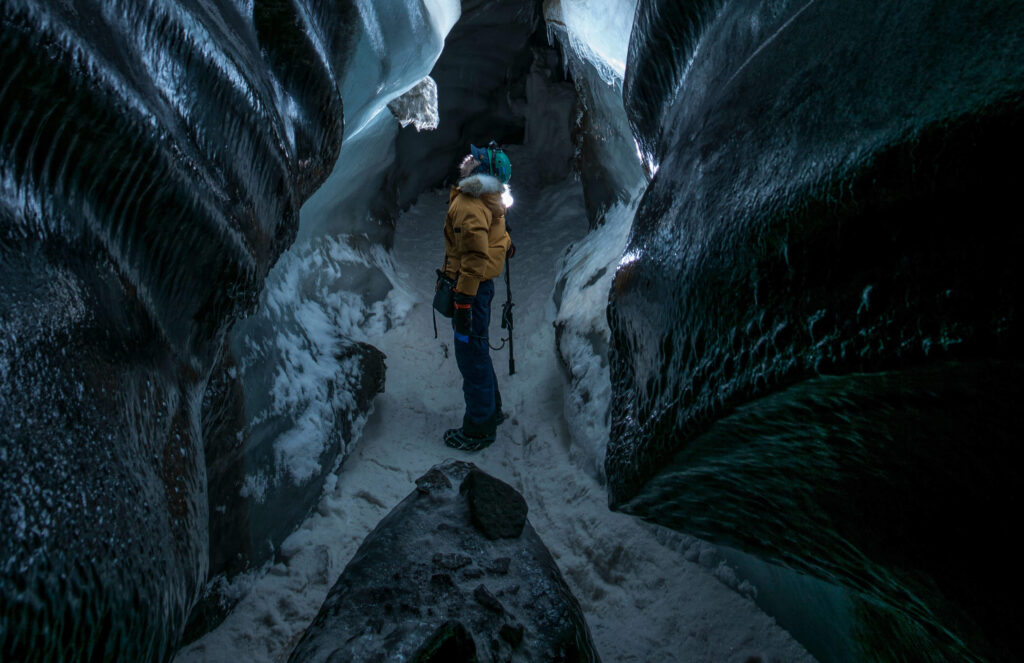 Time to head home.... or to your next adventure!
You will make you way to the airport to head back home – but your adventure doesn't have to end here. There are options of extending your stay, making your way down to Tromso for some additional nights, and also down to Norway's capital Oslo. If you want to extend you adventure just ask our Adventure Artist and they will be able to assist you in putting something together for you.
Fly out from Longyearbyen
I want to experience the All Day Aurora
Simply get in touch by using one of the telephone numbers listed below, emailing us directly at [email protected], or using our contact form.