A jewel in the North
Senja is an island located in Northern Norway, specifically in the Troms og Finnmark County. It is the second-largest island in Norway and is known for its stunning landscapes which include jagged mountains, fjords, beaches, and forests. The islands are located between the cities of Tromsø and Harstad, and it is part of the larger archipelago of islands in northern Norway known as the Arctic Circle islands.
With this Senja Winter Adventure, you will travel to the island from Tromso to experience some fantastic winter activities in this beautiful setting.
January
February
March
April
May
June
July
August
September
October
November
December
Best time to visit
Good time to visit
Average time to visit
Travelling to Senja in winter offers a unique and mesmerizing experience that is quite distinct from other seasons. Visiting Senja in winter means fewer crowds compared to the peak tourist season in the summer. The serene and peaceful ambience of Senja during winter allows you to connect with nature and experience a sense of tranquillity and solitude. You can enjoy the stillness of the winter landscape and immerse yourself in the peacefulness of the surroundings, making it a perfect destination for relaxation and rejuvenation.
Travel to Senja
Today you will have your transfer from Tromso across to Mefjord Brygge, the transfer is roughly 3.5hours but at the right time of year, this is a perfect opportunity to take in the stunning scenery. There are other options to transfer that include a boat or helicopter – be sure to ask our Adventure Artists to see which one might suit you best.
Upon arrival take some time to settle into your accommodation and then get ready for an evening Aurora Borealis excursion.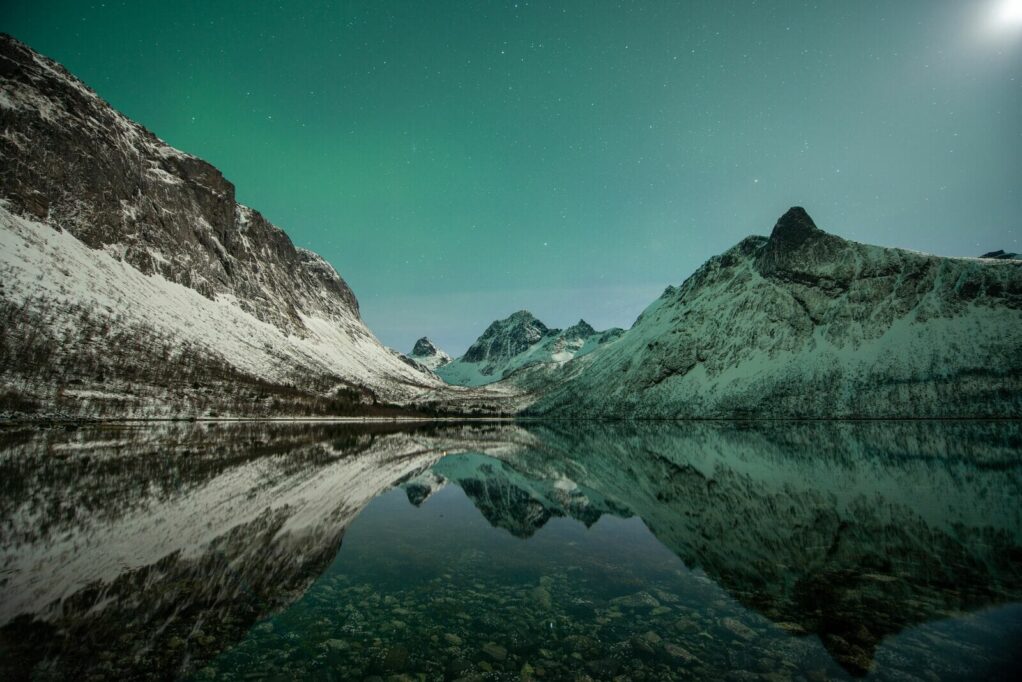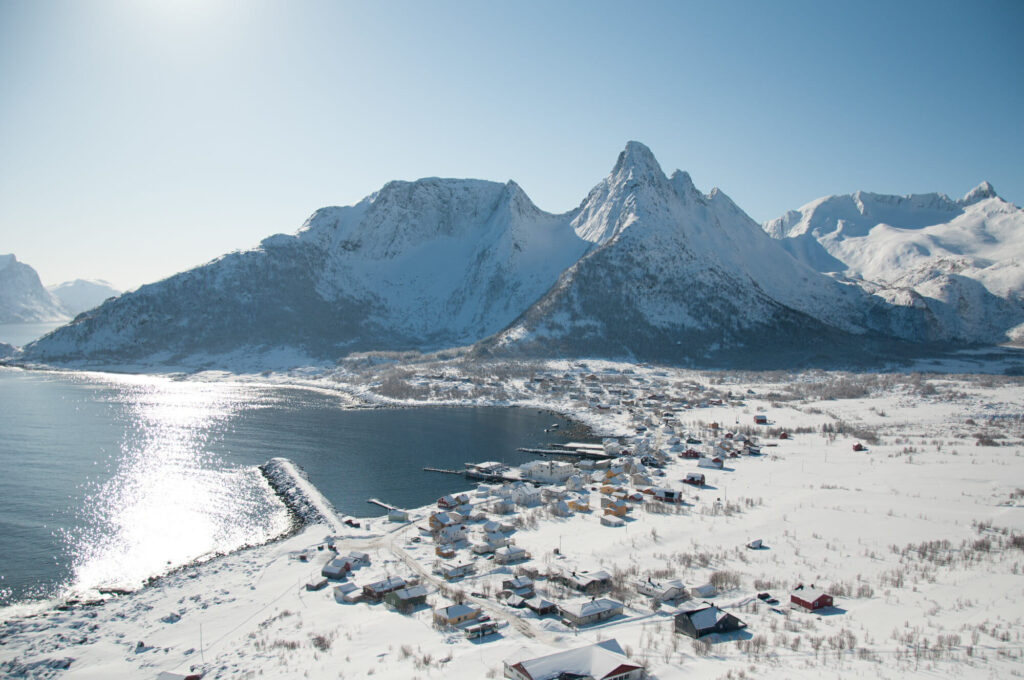 Head out on the water
After breakfast, you can get kitted up and ready to head out on an Arctic boat safari where you can get to see the island from a different perspective. Aside from the stunning view, you might also encounter some of the sea life that might be visiting the surrounding area including orca (who can sometimes be seen between November to February IF the herring are in the area).
In the afternoon head out snowshoeing before having a soak in the hot tub and sauna before dinner.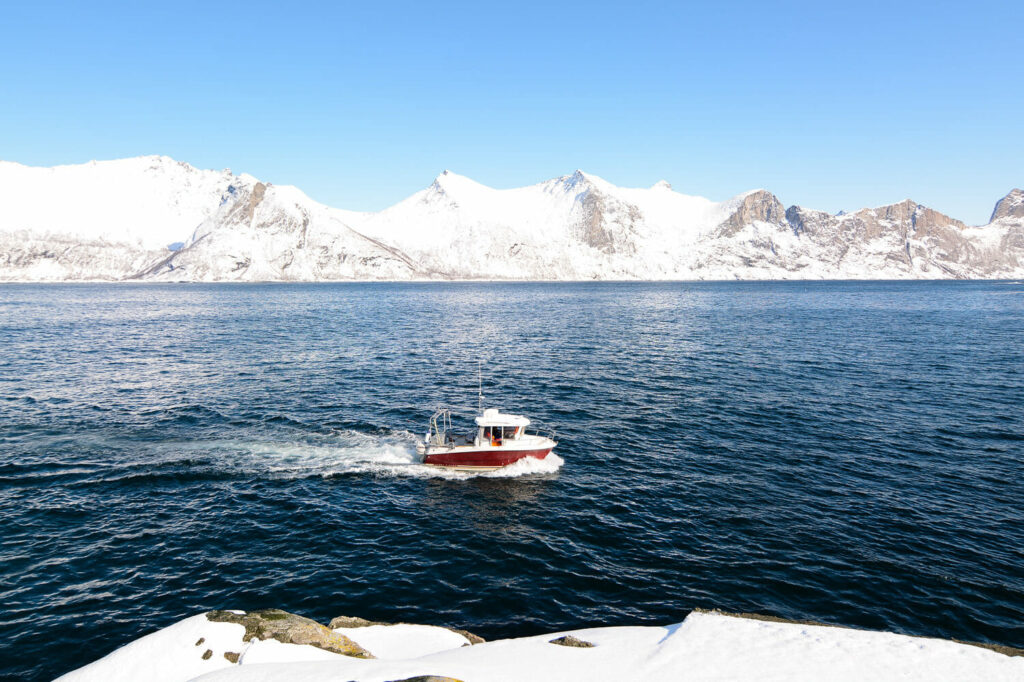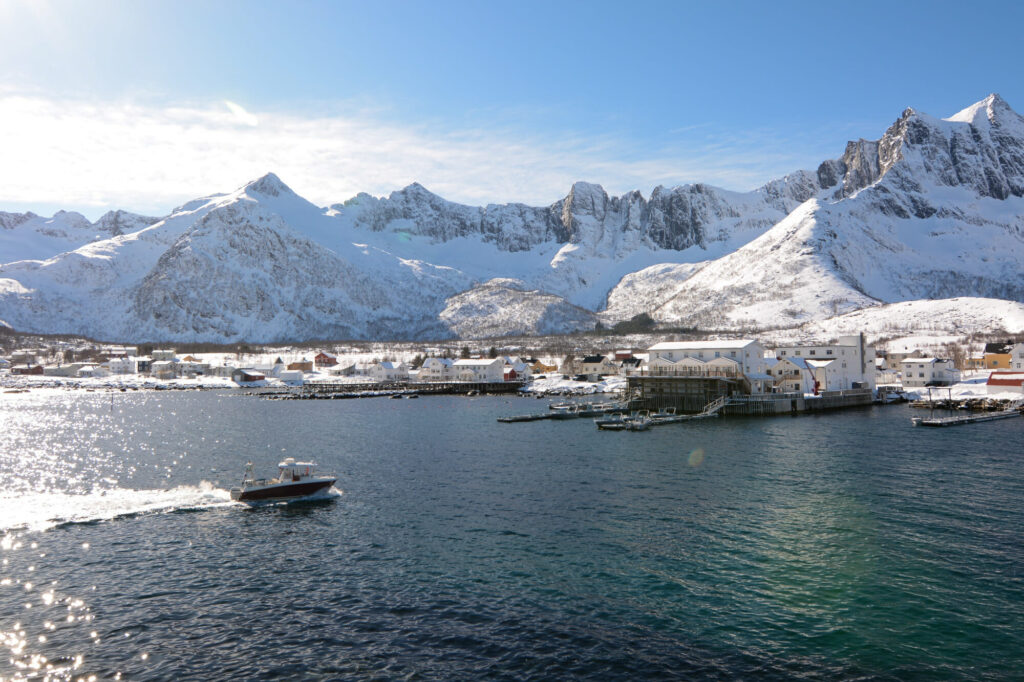 Husky Adventure
Today you'll get to explore even further afield as you head out to take part in a husky safari – in between the journey to the kennels you'll get a chance to stop and take some photos of this majestic scenery.
In the evening take a stroll and try spotting the aurora as you hear the ocean lapping beside you.
Transfer back to Tromso
After breakfast head out on your transfer back to Tromso for your next adventure – remember that if you want to extend your stay in this beautiful part of the world be sure to speak to our specialists who can help guide you to discover even more beautiful parts of Northern Norway.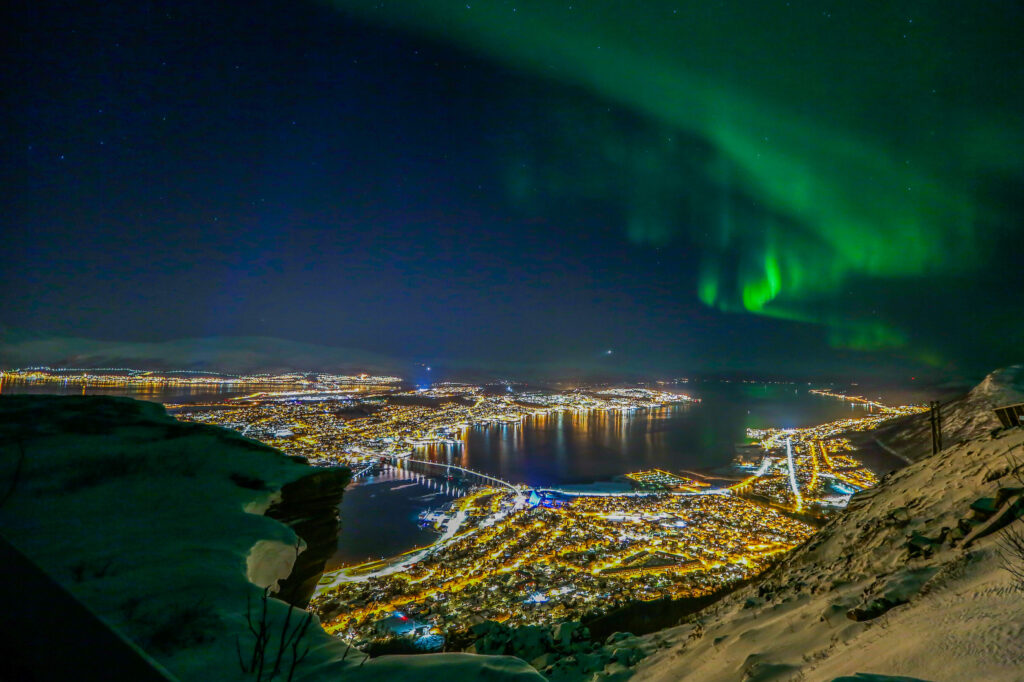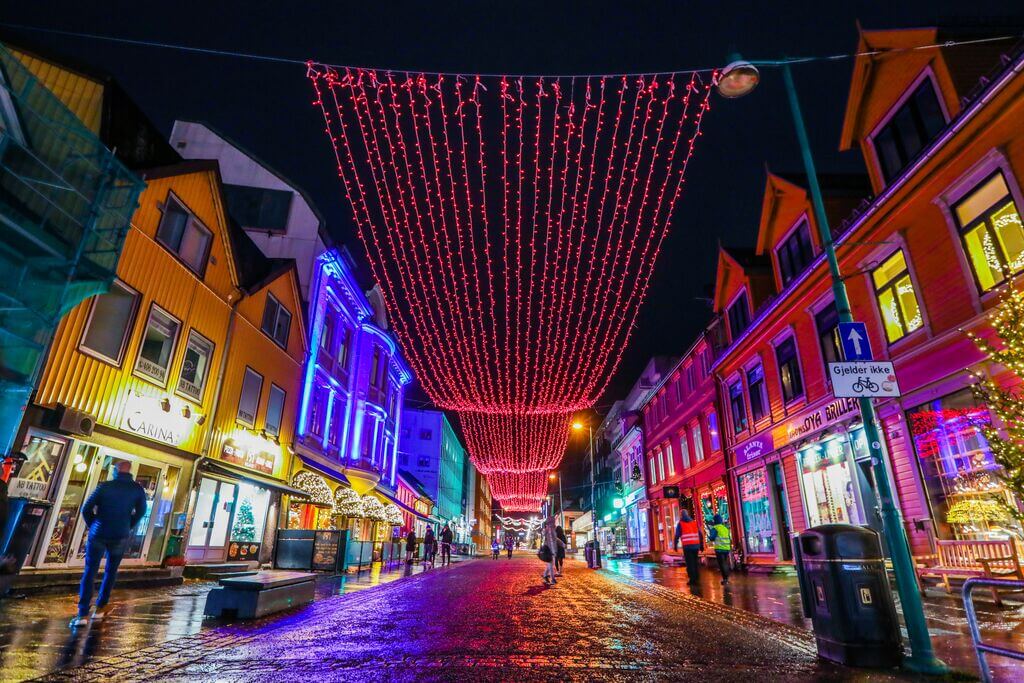 Take me to Senja Island
Simply get in touch by using one of the telephone numbers listed below, emailing us directly at [email protected], or using our contact form.